If you or a loved one is recovering after a motorcycle wreck in Greer, S.C., our personal injury team will help you prove the cause of your accident, identify the at-fault driver, and fight for financial compensation. We also carefully track your injuries, document your treatment plan, and ensure you understand the importance of sticking to it.
If you or a family member suffered injuries in a motorcycle collision, our Greer motorcycle accident lawyer will gather documents, photos, and other evidence on your behalf. We will also prepare your evidence and navigate the settlement negotiation process on your behalf. Our Farmer & Morris Law, PLLC, team commits to helping you fight for compensation for your medical expenses, lost income, and pain and suffering.
Motorcycle Accident Statistics in South Carolina
Because of the lack of exterior protection, motorcyclists can sustain serious injuries when collisions occur. According to South Carolina Department of Public Safety (SCDPS) research, there were 2,098 motorcycle accidents across the state in 2019. Of those:
123 resulted in fatalities

434 resulted in serious injuries

1,143 resulted in other injuries

398 resulted in property damage
If a motorcycle accident left you or someone you love injured or resulted in the demise of someone you love, you can hold the at-fault driver financially accountable for their actions. To prove the at-fault driver's negligence and liability, we will prove they owed you a duty of care and failed to provide it, causing your physical injuries and financial damages.
Once we establish these legally required elements of negligence, you can legally compel the at-fault driver to compensate you for the accident's financial aftermath.
Financial Compensation After a Motorcycle Accident
After a motorcycle accident in Greer, our attorney and legal team will help you assign a monetary value to the damages you are entitled to recover from the at-fault driver and their insurance provider. Your recoverable damages include:
Current and future medical expenses

Current and future lost wages

Current and future pain and suffering

Motorcycle repair or replacement costs

Mental and emotional anxiety

Physical scarring or disfigurement
If your family member suffered fatal injuries in the collision, you can request compensation for their funeral and burial expenses. You can also seek compensation for your loved one's pain and suffering and for your own. Our case assessment team will ensure your wrongful death damages are accurately assessed as part of the financial evaluation of your case.
The Risks of an Expired Statute of Limitations
Pursuing the at-fault driver for your accident and injuries after a motorcycle accident in Greer is a time-sensitive matter. In South Carolina, the state generally imposes a three-year statute of limitations on the filing of personal injury and wrongful death lawsuits, according to S.C. Ann. § 15-3-530. Failing to comply with the statute of limitations could result in:
An inability to file your lawsuit at all

The immediate dismissal of your lawsuit

No legal avenue to compel compensation
When we represent you, we file your lawsuit on time to remove these risks. Our early involvement also means we have enough time to investigate your case thoroughly, find and speak with witnesses, and locate residential and commercial photos and videos.
Hiring Our Motorcycle Accident Attorney Has Benefits
Fighting for financial compensation after a motorcycle wreck can be challenging, time-consuming, and stressful. When our firm handles your compensation request, you can focus on your physical and emotional recovery without losing valuable filing time or adding to an already challenging situation. On your behalf, we will:
Investigate your accident

Prepare your evidence file

Calculate your damages

Prove fault and liability

Communicate with all parties for you

Negotiate your settlement

Representing you at trial
Our Farmer & Morris Law, PLLC, law firm representing motorcycle accident victims and their families in Greer will calculate your damages. We fight hard to ensure your case is not undervalued or underpaid because valid recoverable damages were overlooked. Our goal is to ensure we document and accurately calculate all your damages.
We Will Handle the At-Fault Driver's Insurer
Dealing with insurance company demands and requests after an accident can be challenging. When you trust our truck accident attorney to handle the insurance company representing the at-fault driver, we take the following actions on your behalf:
Handle all requests for information

Prepare and submit your demand letter

Request, complete, and submit claim forms

Handle the negotiation process

Handle written, verbal, and virtual correspondence
When we say you can leave the insurance company to us, we mean it. We represent you with your interests in mind until we resolve your case. We also fight hard for the best possible outcome so that you can start putting your life back together.
Our Previous Clients Share What It's Like to Work with Us
We never stop working on compensation for the clients we represent. Injured clients we have helped in the past say the following:
"After I was involved in a serious car accident I knew, with the injuries I sustained, I needed great lawyers to walk me through this arduous process…We could never thank them for all their prayers and hard work." — Tammy Cotton

"I'm so glad I went to these guys for help…They helped me resolve my issue. I should have [gone] to them sooner…I appreciate all you guys, all the hard work, and being so prompt." — Russell Mitchell
See what other satisfied clients have to say about working with our personal injury team on our testimonials page.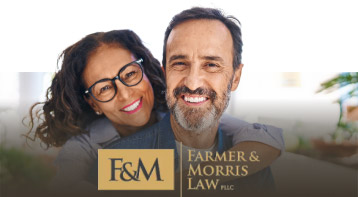 Our goal is excellence in legal representation, in every case, with every client and at every stage.

Contact Our Firm Today »
Consult One of Our Team Members Today
Did a negligent or reckless driver injure you or a family member in Greer, S.C.? If so, our motorcycle accident lawyer will help you fight for financial compensation. Find out how by calling one of our Farmer & Morris Law, PLLC, team members at (828) 286-3866 today.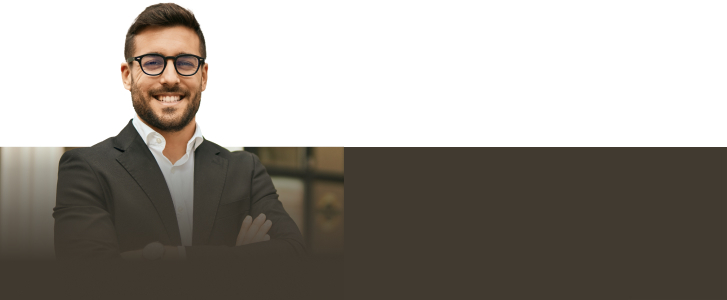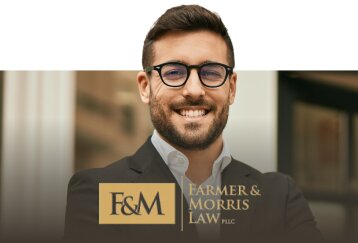 Contact our team today so we can fight to help you get the compensation you deserve.

Contact Our Firm Today »