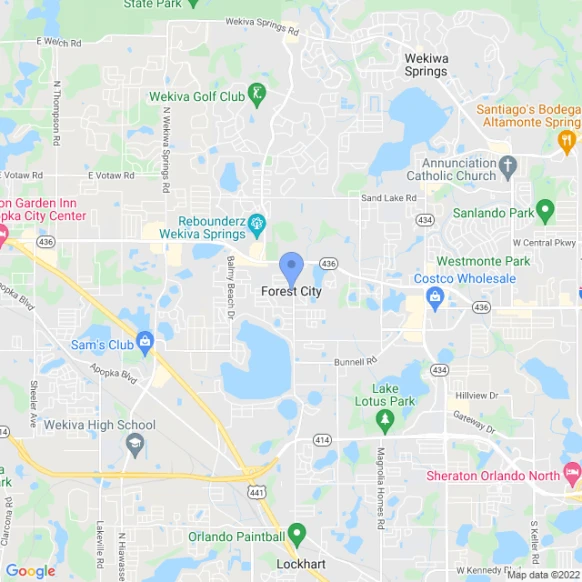 If you suffered injuries or a loved one lost their life in a preventable accident, you likely have legal rights to pursue financial recovery for your losses. You may be able to recover the cost of medical bills, lost wages, and various other expenses.
Farmer & Morris Law, PLLC, can be your legal advocate during this challenging time. No matter how your accident in Forest City happened, our personal injury team serving Forest City wants to get started on your case today. We will prove that you should be compensated for the losses you suffered because of another party's carelessness or recklessness. You can consider your next legal steps during a free case evaluation with our legal team today.
We Will Tell You How Much Your Injury Case Is Worth
We will look at your injuries and damages to determine how much compensation to pursue on your behalf. The value of your case will inform you if moving forward with a claim or lawsuit is the appropriate next step. It also will help you to have a dollar amount in mind as you evaluate any settlement offers you may receive.
Damages generally fall into two categories: economic and non-economic. Economic damages are items that have a verifiable price tag that can be documented with bills, receipts, records, and other documents.
If your case is successful, economic damages you may be able to recover can include:
Medical bills
Lost wages and employee benefits
Reduced earning capacity
Property damage or destroyed property
Childcare costs, if your injuries prevented you from caring for any minors
Non-economic damages are the intangible losses in your wreck. These can be challenging to prove because they don't come with a dollar amount. These could include:
Pain and suffering and inconvenience
Emotional, mental, and emotional trauma
Reduced quality of life
Loss of household benefits and parental guidance
Loss of guidance, companionship
Depending on your situation, you may be able to pursue expenses that we have not listed here. Our personal injury lawyer managing cases from Forest City can calculate all of your losses for you so that you will know your case's value.
Some Injury Cases Lead to Wrongful Death Actions
Sometimes, personal injury cases result in fatal injuries. If you lost a loved one due to someone else's negligence, you may be able to recover wrongful death damages to cover their medical bills, funeral and burial arrangements, and loss of their financial contribution to your household. A list of damages that could be awarded in such a case can be found at G.S. § 28A-18-2. State law determines who can file a wrongful death action on behalf of certain survivors, such as a spouse or biological and adopted children.
We can advise you further on the steps you would need to take to file a wrongful death action during a free consultation.
Our Personal Injury Lawyer Will Manage Your Entire Case
Our personal injury lawyer can sit down with you, listen to your account of events, and then determine how the state's statute of limitations applies to your case. We will undertake various responsibilities designed to get you the compensation you need to start rebuilding your life after your accident. While many personal injury cases are settled without a verdict, we can seek compensation in court if we cannot reach a settlement agreement with the negligent party.
Farmer & Morris Law, PLLC, has handled more than 10,000 cases from across the Carolinas, including many cases from Forest City. Our legal team strives to provide responsive legal representation that ensures clients have everything they need to seek the recovery they deserve.
We take care of the following for you so that you can focus on your recovery:
Handle all communications with the negligent party and their insurance company
Investigate the details of your accident
Tabulate the cost of your economic and non-economic losses
Review North Carolina's laws and legal precedents to determine how it applies to your situation
Negotiate for a settlement that covers your wreck-related damages
Advocate for your rights inside and outside of court
Help you resolve your medical bills and subrogation that may be due to your health insurance or other health coverage
We will give your case the attention it deserves. We will render services that meet the specific requirements of your case, and we will seek the maximum award we can so that you receive the monetary award you need.
We Work on a Contingency Fee Basis
After being in an accident, some claimants shy away from seeking legal representation because of concerns associated with cost. When you work with Farmer & Morris Law, PLLC, that does not need to be a concern. We offer services on a contingency-fee basis. This means there are no starting fees or upfront charges for us to start work on your case. You only owe us our attorney's fees if we are successfully able to obtain compensation on your behalf.
We take our fees out of the settlement we get for you based on a predetermined amount mutually decided upon at the onset of our working relationship. We do this not only to minimize your financial risk but also to show how important your case is to us. We can answer any questions or concerns you have about the cost of our legal services during a free consultation.
North Carolina Laws Set Important Deadlines for All Injury Cases
Under G.S. § 1-52, you generally have three years from the date of your wreck to file a lawsuit against the negligent party. Depending on the details of your situation, however, you may have longer to act. For example, if one of the people injured in your wreck was a minor, they may have additional time to file a lawsuit. If you are filing a wrongful death action, you have only two years from the decedent's death date, per G.S. § 1-53.
We will advise you of the timeline that applies to your case during your free case review. We will also ensure you meet these important deadlines if we manage your case. If your legal action is not filed within the time frame set by the statute of limitations, you automatically forfeit your right to seek recovery from the liable party in your accident.
Establishing Liability in Your Accident
As we build your case for financial recovery, we must be able to identify the liable party in your accident and show how their negligence led to your accident and injuries. Personal injury cases can involve more than one liable party, depending on the accident, which can make establishing liability a complex matter.
Why We Must Prove Your Case Contains Four Critical Factors
Our lawyer will be able to establish liability in your case by looking at evidence you have, including a police report, witness statements, photos and videos of the accident scene and your injuries, medical records, and other documentation. Our attorney must also be able to prove your case contains these four essential elements:
The liable party owed a duty of care.
The liable party breached this duty of care by acting in such a way that could harm others.
Because of their actions, the at-fault party caused an accident that you were involved in.
As a result, you have quantifiable losses, such as medical bills, lost wages, and property damage.
Sustaining injuries in a personal injury accident that another's negligence caused can result in significant financial, physical, and emotional losses. Our lawyer serving Forest City will undertake an investigation that will support your account of the events and assign negligence to the responsible party based on the elements listed above.
Our Personal Injury Practice Areas
Our team focuses on different personal injury practice areas, all of which have one common focus: negligence.
Some of our practice areas include:
Dog bite accidents
Construction accidents
A successful case rests on your legal team establishing the four elements of negligence. These factors demonstrate that you have suffered tangible losses because of another party's reckless or careless actions.
Call Farmer & Morris Law, PLLC, Today
Our team is ready to get started advocating for your rights today. Regardless of the type of accident you were involved in or the extent of your injuries, Farmer & Morris Law, PLLC, wants to hear from you.
During your free initial case review, we will talk with you to learn more about your accident and how it has affected your life. You do not need to go through the legal process alone. We will help you. To get started, call us now at (828) 286-3866.