Were you or someone you love injured in a construction accident in Spartanburg? If you were, or if someone you love lost their lives in a construction accident, our personal injury attorney can collect evidence, build a strong case file, assess your damages, and fight for the compensation you are entitled to for the at-fault party's negligent actions.
At Farmer & Morris Law, PLLC, our Spartanburg construction accident lawyer will help you fight for compensation if you were injured as a worker or layman in or around a construction site. We also help employees and non-employees who were injured in a collision with a construction vehicle. In short, we never stop pursuing the compensation you deserve.
How Our Team Helps You Fight Back After a Construction Accident
Occupational Safety and Health Administration (OSHA) collects records and reports, and compiles data designed to help protect the health and safety of construction workers. Common causes of construction accidents among laypersons and construction industry employees include:
Accidents with large vehicles
Same level falls and falls from heights
Gas leaks, fires, explosions, and electrocutions
Falling tools and debris
Being struck by or caught in or between machinery
Workplace violence or physical attacks
When we represent you, we will help uncover the cause of your injuries and their resulting costs. We also compile evidence, locate and interview accident witnesses, and consult experts as needed.
Evidence and Documents We Collect for You
You can leave evidence collection to us when we handle your case. We will obtain a copy of any accident or incident report that relates to the accident. We will also obtain the following evidence:
Testimony from construction industry experts
Statements from coworkers and other witnesses
Photos and video footage, where available
Injury-related medical records
Proof of financial contributions to the family
Personal injury cases often settle out of court when the evidence is presented and points clearly to liability and fault. We will collect evidence for you and use it to drive settlement negotiations in your favor. If your case isn't settled out of court, we will be ready to represent you in court.
Remove the Risk of Filing Your Lawsuit Too Late
If an accident on a construction site or involving a construction vehicle led to you or a loved one being hurt, or to a loved one being fatally injured, you have a specified amount of time to seek compensation. In North Carolina:
You generally have up to three years from the date of the accident to comply with the personal injury statute of limitations, according to G.S. § 1-52.
You generally have up to two years from the date of your loved one's death to comply with the wrongful death statute of limitations, according to G.S. § 1-53.
If you miss the state's filing deadline, you risk having your lawsuit dismissed or being unable to file it at all. If you notify us soon after the accident, our team can conduct a thorough investigation and make sure your right to recover monetary damages does not expire.
You Can Recover From the Financial Impact of a Construction Accident
A construction accident that results in physical injuries will also have a financial component. Our law firm and attorneys will help you recover from the monetary damages you incur. We also offer client care and support to help you deal with the ongoing physical and emotional trauma the accident caused.
At Farmer & Morris Law, PLLC, our construction accident lawyer serving clients in Spartanburg can help you document the cause and cost of your injuries and the expenses that stem from them. We will also negotiate on your behalf for the best possible outcome for you.
Recoverable Economic Damages
A construction accident can leave you with serious injuries that take time and possibly long-term medical care to recover from. You can recover the medical expenses you incur including hospital and in-home treatment and treatment-related travel expenses. You can also request compensation for:
Injury-related loss of income
Loss of future earning capacity
Property damage or destruction
Diminished property value
Our team will collect the bills, receipts, estimates, and other documentation that prove the value of your economic damages. We will also make sure no valid expenses or losses are overlooked when assessing the value of your case.
Recoverable Non-Economic Damages
Non-economic damages are a little more complicated to assess on your own. They are based on the impact the accident and your injuries have on you. Our team can calculate the value of your:
Physical disability
Physical disfigurement
Pain and suffering
Mental anguish
Emotional distress
Diminished quality of life
You do not have to calculate these damages on your own or worry about the short and long-term costs of a miscalculation or omission. We will compile and use your written prognosis and your own statements about the effect of the accident on your life and lifestyle.
Punitive Damages
Construction worksites are dangerous places, often with dangerous machinery moving throughout. Punitive damages in personal injury cases are rarely awarded. They typically follow an assertion that the at-fault party's actions were intentional or malicious.
If you qualify to add this category of damages to your construction accident case, our construction accident attorney will inform you of their monetary value. Their role is to penalize the at-fault party and to deter similar behavior in the future.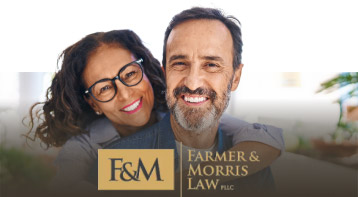 Our goal is excellence in legal representation, in every case, with every client and at every stage.

Contact Our Firm Today »
Get a Free Review of Your Spartanburg Case
Learn more about the benefits of working with our construction accident lawyer to get the compensation you are entitled to. Contact one of our Farmer & Morris Law, PLLC team members by calling (864) 582-1310 today.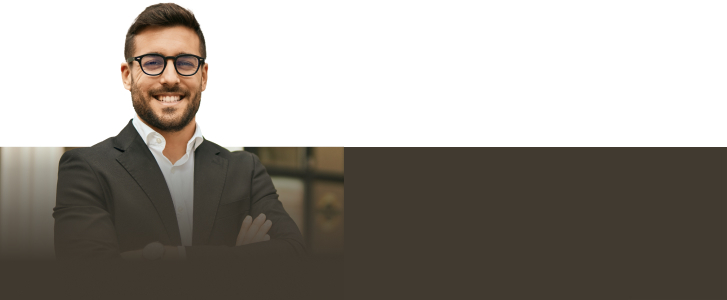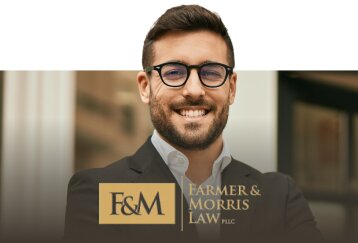 Contact our team today so we can fight to help you get the compensation you deserve.

Contact Our Firm Today »