Construction sites are dangerous places full of heavy equipment and moving machinery. Similarly, construction vehicles can be cumbersome and cause significant damage when they collide with smaller passenger vehicles. If you or someone you love was injured in one of these dangerous accidents, our Spartanburg County construction accident lawyer can help you seek financial compensation for your injuries and related expenses.
At Farmer & Morris Law, PLLC, we are passionate about supporting injured clients. We can help you identify and prove the cause of your injuries. We can also identify the responsible party and hold them accountable for your recoverable damages. We can help you get coverage for your medical bills, lost wages, pain and suffering, and more. With our guidance and direction, we will also ensure your case is filed on time.
Commonly Reported Causes of Construction Accidents
According to recent Occupational Safety and Health Administration (OSHA) statistics, more than 5,000 workers were fatally injured on construction sites in the U.S. Their research cites the following ten leading safety violations that led to construction site accidental injuries:
Inadequate fall protection
Poor hazard communication
Faulty scaffolding
Insufficient respiratory protection
Uncontrolled hazardous energy sources
Dangerous ladders and lifting equipment
Powered industrial trucks
Inadequate training re: fall protection
Machinery and machine guarding
Faulty eye and face protection
OSHA takes these safety violations seriously, and so do we. If one of these or any other safety violation caused your injuries or the physical or fatal injuries of someone you love, we can help. Our team can help you file a claim or personal injury lawsuit for the compensation you need and deserve.
Dangerous and Costly Construction Site Injuries
To help you get compensation for your injuries, we start by cataloging your injuries and their current and future costs. Construction site injuries can include:
Accidental same level and from-height falls
Being struck by falling equipment or debris
Being struck by large construction vehicles
Dangerous spills, fires, and explosions
Construction accidents can lead to injuries that change your physical appearance and ability. These can include amputations, disfiguring scars and injuries, broken bones, and harmful diseases. To prove the costs of treating your injuries, we collect your medical, therapy, and rehabilitation bills.
Treatment-Related Damages We Help You Collect
Because construction accidents in Spartanburg County can cause catastrophic injuries, they can also lead to significant treatment costs. Our construction accident lawyer can help you recover all injury-related medical costs, including:
Emergency room care
Hospital admissions
Surgical procedures
Prescribed medications
Therapy and rehabilitation
You might also require mental and emotional health care support to help you cope with the trauma of your injuries and the forced changes to your body and life. If so, we help you recover these costs, too.
At Farmer & Morris Law, PLLC, we never stop fighting for compensation for current and future medical care. We ensure future costs are included to make sure you are not left with out-of-pocket expenses for treatments your injuries will require after your case has been resolved.
You Can Also Recover Injury-Related Expenses
Accidental injuries will incur more than medical costs. We can also help you fight to recover the following damages:
Lost wages from all income sources
Damaged or destroyed property
Physical pain and suffering
Mental and emotional anguish
While you focus on getting better, our team will collect evidence that proves the monetary value of these damages. Evidence can include financial records, property receipts, mental health care records, and written prognosis.
Your Family Can Recover Wrongful Death Damages
Your family has our deepest condolences on the loss of a loved one in a construction accident. You also have our commitment to helping you recover damages for your loss. We pursue the at-fault party for the costs of mental health you require. We also help you recover:
Funeral expenses
Burial costs
Loss of consortium
Loss of guidance
Loss of support
We can compile and organize your evidence and submit it to the appropriate insurance company.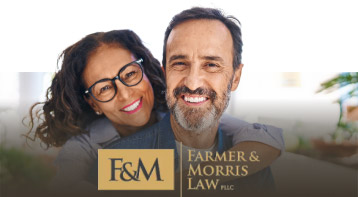 Our goal is excellence in legal representation, in every case, with every client and at every stage.

Contact Our Firm Today »
We Take the Time to Build a Case
Your case is a priority for our entire team, so we make sure it gets the time and attention it needs. We may obtain and review your:
Accident and incident report
Internal company reports
Photos and videos of the scene
Coworker and witness statements
Industry and medical consultations
One of our personal injury attorneys can collect evidence and start building your case at no upfront cost to you. Instead, we represent you on a contingency fee basis, which means we do not collect any compensation at all until we recover it for you and your family first.
Your Potential Lawsuit Must Comply With South Carolina's Filing Deadline
In Spartanburg County, your potential personal injury or wrongful death lawsuit is subjected to South Carolina's statute of limitations. According to S.C. Ann § 15-3-530, you generally have two years to comply with the relevant statute of limitations. Accordingly:
You have three years from the date of your accident to file your personal injury lawsuit.
You have three years from the date of a loved one's demise to file your wrongful death lawsuit.
You do not have to interpret the statute of limitations or ensure compliance when our law firm is on your side. We also make sure you understand the many factors that can change the filing deadline.
Get a Free Review of Your Case Today
If you or someone you love was injured in a construction accident in Spartanburg County, we can help you seek financial compensation. We can also help surviving family members seek wrongful death damages. Schedule your free case review to find out how hard our construction accident lawyer can fight for you.
Contact one of our Farmer & Morris Law, PLLC team members by calling (864) 582-1310 today.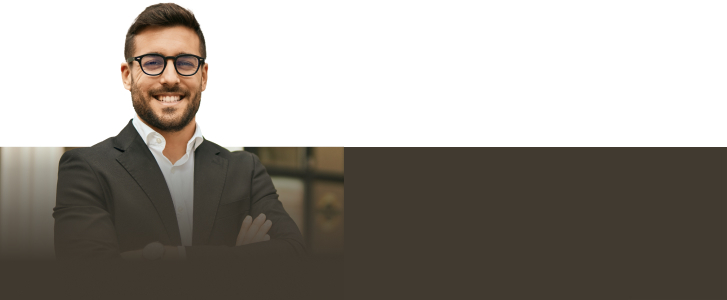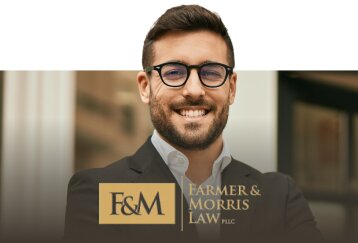 Contact our team today so we can fight to help you get the compensation you deserve.

Contact Our Firm Today »