You can apply for another job while on workers' compensation in North Carolina. However, if you are offered a new job and start working, it may impact your ability to receive certain workers' compensation benefits, such as lost wage compensation.
If you are caught in a dispute about your application or benefits, a workers' compensation lawyer may be able to help you.
Applying for Another Job While on Workers' Compensation
Your workers' compensation benefits may be an important source of income while you are unable to work. They may cover:
Medical expenses, including certain travel expenses

Up to two-thirds of your average weekly wages

Physical disabilities that prevent you from working either temporarily or permanently
It is therefore very important that you understand what could happen to your benefits if you apply for another job. The short answer is: in general, you are permitted to apply to another job while on workers' compensation. However, getting hired and starting another job may impact your benefits.
Why Does Working Endanger My Benefits?
According to the North Carolina Industrial Commission (NCIC), workers have a right to collect their lost wage weekly benefits until they are "able to return to work." By starting another job, the NCIC may determine that your condition no longer prevents you from working, and your lost wage benefits may be revoked.
Other benefits, such as your medical treatment coverage, may continue as long as you are still recovering from your original injury.
Personal Injury Lawyer Near Me 828.286.3866
What If My Benefits Are Terminated?
If you believe that your workers' compensation benefits were unfairly terminated because you were looking for another job or received income, you have the right to contest this decision. There are several steps you can take to do so.
Hire a Lawyer
Many people find it easier to file a workers' compensation claim or protest a denial with the aid of a professional law firm. A lawyer who specializes in workers' compensation cases may be able to help you fight for further benefits. They can:
Interpret the details of the insurance policy and fight back if your benefits were terminated unfairly

Provide you with legal advice

Manage all deadlines, communications, and paperwork on your behalf

Defend your rights at every stage of the process
Speak to Your Employer
Your first step during a dispute should be to approach your employer or their insurance company (depending on which of them has decided to terminate benefits). It is possible that the termination is the result of a misunderstanding or clerical error; by contacting them first, you can quickly find out if your benefits were revoked by mistake and, if so, avoid the stress associated with taking further action.
Mediation
If your employer believes they have solid grounds for ending your benefits, you can request a hearing with the NCIC by filling out Form 33 on their website.
In many cases, as the NCIC states on their website, they respond to hearing requests by sending the case to a qualified mediator. The mediator will sit down with representatives from each side and try to work out an agreement. The success rate of NCIC mediation is 70 percent.
Hearing
If mediation is not successful, your case will go to a hearing. A Commissioner will listen as both sides testify and present evidence supporting their points of view. Then the Commissioner will consider the arguments and determine whether or not to reinstate your benefits.
What If I Can Never Work Again?
Workers' compensation benefits include remuneration for those who are disabled and unable to work, either on a temporary or permanent basis. Disability benefits are divided into the following categories:
Temporary Total Disability (TTD):

This covers employees who are unable to work at all for a period of time but are expected to eventually recover.

Temporary Partial Disability (TPD):

This is for injured workers who have recovered and improved enough to begin certain types of gainful employment but cannot work or earn as much as they did before being injured.

Permanent Disability:

This involves permanent damage or the permanent loss of use of part of the body.
Depending on the rating that your injury or disability is assigned, you may be entitled to benefits of varying amounts for varying amounts of time. For example, per G.S. § 97-31, certain leg and hand injuries can entitle you to compensation for up to 200 weeks. However, injuries to the fingers or toes may only entitle you to benefits for between 10 and 45 weeks, depending on which digits you injured and how badly.
Fatal Injuries
If you are filing on behalf of a loved one who passed away due to a workplace injury or illness, you can apply for workers' compensation death benefits. This money can help you cover funeral or burial expenses, as well as the income your loved one would have earned had they survived.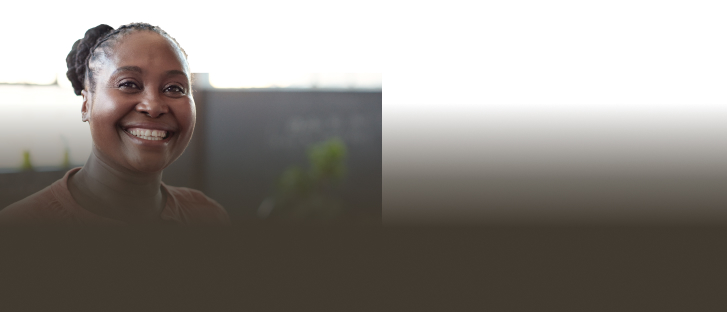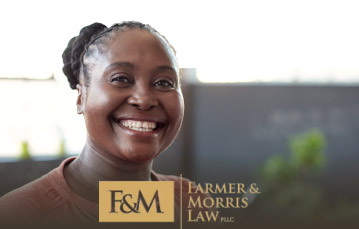 We look forward to meeting you and helping you to obtain justice, whatever your legal need may be.

Start Your Free Consultation »
Farmer & Morris Law, PLLC May Be Able to Help
If you want to apply for another job while on workers' compensation and are concerned about the consequences, Farmer & Morris Law, PLLC can help. Our team may be able to help you understand your options by examining the details of your case and explaining them to you.
To learn more about our services and your legal options in a free, no-obligation case review with a member of our team, call Farmer & Morris Law, PLLC today at (828) 286-3866. We would like to offer you representation on a contingency-fee basis with no up-front payments required.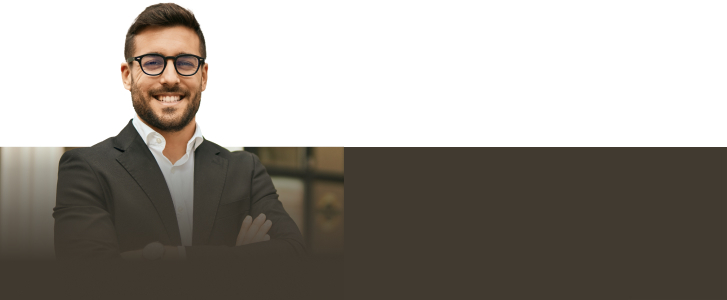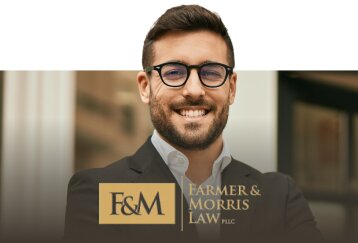 Contact our team today so we can fight to help you get the compensation you deserve.

Contact Our Firm Today »