Any type of vehicular accident is dangerous. However, accidents involving large vehicles such as semi-trucks can be particularly devastating. In addition to the size of the vehicles, semi-trucks often carry heavy and sometimes dangerous cargo. Accidents with these vehicles can result in severe injuries, hospitalization, and even death.
If you or a loved one is suffering because of an accident involving a semi-truck, then you may want to seek legal representation to pursue the compensation you deserve. You could be entitled to a large sum of money which will cover your medical expenses, lost income, and pain and suffering. When you need a Rutherfordton semi-truck accident lawyer, the seasoned team of truck accident lawyers at Farmer & Morris Law, PLLC is ready to help you.
Recovering Damages After a Semi-Truck Accident in Rutherfordton
Recovering from your injuries is most important following any type of accident. However, after your accident, you may find yourself concerned about how you are going to pay for your medical treatment, especially if you are unable to work. These worries may even prevent you from seeking medical care.
Do not put your health at risk because you are worried about the costs of medical bills. Our Rutherfordton truck accident lawyer will fight for the compensation you deserve to cover the cost of your medical treatment. You could even recover other economic and non-economic damages.
Economic Damages Rutherfordton Truck Accident Victims May Recover
Generally, it is straightforward to define economic damages with a monetary value. These damages consist of items that have a distinct value associated with them. Recoverable damages in this category include:
Medical expenses
Lost income
Lost earning capacity
Property damage
To determine how much these damages are worth, your attorney will look at receipts, bills, pay stubs, and any other evidence you may have collected. The important thing to note is that if you miss work, have bills, or are unable to work in the same capacity in the future, you may be entitled to compensation for these items.
Non-Economic Damages Our Rutherfordton Attorney Can Pursue for You
Non-economic damages are your intangible losses. While they cannot be proven with paperwork or receipts, they are recoverable. These types of damages include:
Pain and suffering
Loss of enjoyment of life
Mental anguish
Because semi-trucks are such large vehicles, the damage that they inflict can be devastating. You could be eligible for these items if you are paralyzed because of the accident, lose a limb, or if you are just terrified to drive on the road with other semi-trucks following your accident. All of these situations impede your ability to live your life as you normally would have prior to your accident, and thus, you should be compensated fairly.
Determining Negligence in Your Rutherfordton Truck Accident Case
To recover any financial compensation, it must be determined that the other party was the reason for your accident and subsequent injuries. This is called negligence. A party is negligent if:
They did not provide a proper level of care for those they share the road with
They failed to uphold their duty of care by acting in a reckless or dangerous way
They caused the accident that led to your injuries
You suffered damages as a result of their negligence
Who Is Liable in Your Rutherfordton Semi-Truck Accident?
You may think that the driver is the only person who can be negligent in your accident. However, when it comes to semi-truck accidents, there are numerous parties that could be held responsible for the damages that take place. This is because there are a variety of people who are involved with maintaining the safety of such vehicles.
Parties that could be financially liable for your accident include the:
Truck driver
Truck owner
Truck manufacturer
Cargo loaders
A third party that conducted repairs on the vehicle
To determine which of these parties is responsible for your accident, your semi truck accident lawyer will need to conduct an investigation.
Your Rutherfordton Attorney Is Responsible for Investigating Negligence
When your attorney is tasked with determining negligence, they will need to conduct a thorough investigation into the incident. To prove negligence, they can review:
Your medical records
Statements from witnesses
Traffic camera footage, if available
Doctor testimonies
Truck logbooks
Repair history for the vehicle
After collecting evidence, your lawyer will determine whether your lawsuit should be against one party or multiple parties.
Contributory Negligence in Rutherfordton Cases
North Carolina follows contributory negligence laws. This type of negligence law states that if any part of the accident was the fault of the victim, then they would not be able to obtain any financial compensation.
Our experienced truck accident lawyers are prepared to fight for your right to recover compensation.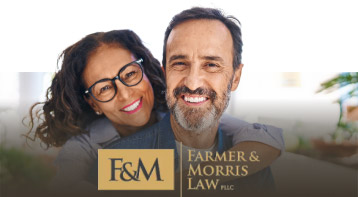 Our goal is excellence in legal representation, in every case, with every client and at every stage.

Contact Our Firm Today »
How Long Do You Have To File a Semi-Truck Crash Lawsuit in Rutherfordton?
Once the liable party has been identified, you and your attorney could file a lawsuit against them. Under G.S. § 1-52, you generally have three years to file your lawsuit against the liable party. If you do not adhere to this statute of limitations, then you may not be able to recover any compensation.
Do not wait to contact an attorney from our team. From the moment your accident takes place, the statute of limitations deadline begins counting down. If you get started on your case earlier rather than later, your legal team will have time to collect evidence and submit your case before the deadline expires.
Contact Farmer & Morris, PLLC Today for Help With Your Rutherfordton Truck Accident Case
A semi-truck accident can turn your life upside down. Medical expenses and other bills can pile up while you are out of work and recovering from your injuries. As you watch your debt accrue, you may wonder how you are going to provide for your family and remain financially stable.
Farmer & Morris, PLLC can help you. Our attorneys are dedicated to our clients' recovery both physically and financially. We will work tirelessly to prove negligence and get you the compensation you deserve. If you were in an accident, call our Rutherfordton semi-truck accident team today for a free consultation.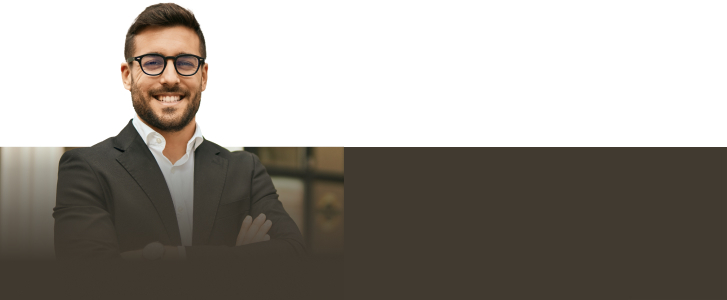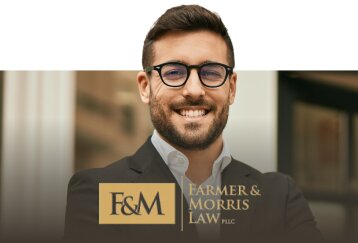 Contact our team today so we can fight to help you get the compensation you deserve.

Contact Our Firm Today »