When hiring a personal injury lawyer, it always comes down to personal choice. You may be able to handle some less complex personal injury cases on your own. But for more complex issues, it can be much easier to work with an experienced personal injury attorney. Working with an attorney can increase your chances of recovering compensation in some cases.
What Happens in a Personal Injury Case?
Personal injury cases happen when a person or group's careless actions or lack of action cause injury or damage to someone else. Personal injury cases can happen in several areas, including the following:
Motor vehicle accident cases

Medical malpractice cases

Wrongful death cases 

Slip and fall accident cases

Dog bite cases
The civil court can handle these cases, and the hurt party may be able to collect compensation to recover damages. Other times, experienced attorneys negotiating on behalf of their clients can settle the matter outside the courtroom.
Can I Handle a Personal Injury Settlement on My Own?
Some personal injury cases are straightforward, while others are much more complex. Sometimes, it is possible to handle your case on your own. For example, if the accident was minor and the blame is clear, you may be able to wrap up the incident without the help of a lawyer. But in more complex and unclear cases, working with a personal injury lawyer can be highly beneficial.
You can evaluate your specific circumstances and what happened during your accident. However, it is essential to remember that just because you consult with an attorney does not mean that you have to work with an attorney. You may choose to handle your case independently after getting legal advice from an expert.
If you were hurt in an accident, trust a local personal injury lawyer in Burke County from our team to represent your case. Your attorney will help you navigate the legal procedure to recover compensation.
Personal Injury Lawyer Near Me 828.286.3866
How Does a Lawyer Help in a Personal Injury Case?
A personal injury lawyer has the legal expertise that may increase your chance of a successful outcome. The type of personal injury lawyer you will work with will depend on the specifics of your case. For example, you would work with a medical malpractice lawyer if it's a personal injury medical malpractice case.
In general, a personal injury lawyer works on your behalf to help you secure compensation after an accident. Your lawyer can help you in the following areas:
Review your case and possibly give you a rough estimate of how much you may be able to receive in compensation.

Collect evidence to support your claims.

Negotiate on your behalf with the involved parties to help reach a settlement.

Take your case to trial as needed

Handle all the paperwork related to your case
Benefits of Working With a Personal Injury Lawyer
Working with a personal injury lawyer provides many benefits to you as a client. While it may seem a major and daunting commitment, it can make the legal process much less difficult for you in the long run.
Consider the numerous benefits that can accompany working with personal injury lawyers:
They have legal experience and can provide you with expert help with your case:

You might not have the expertise to know exactly how to navigate the legal system. A personal injury lawyer does this for a living and will be able to put their legal expertise to work for you.

They are familiar with the laws, regulations, and deadlines that apply to your case:

You might not be aware of the statute of limitations or other factors that may impact your ability to recover compensation. Your personal injury lawyer will work with you to ensure you file all necessary paperwork on time.

They can help you set realistic compensation expectations so that you don't accept low-ball offers:

Sometimes, insurance companies will offer low compensation that does not cover your expenses after an accident. While it can be tempting to take just so you can get everything done, a personal injury lawyer can help you understand what would be a reasonable compensation amount based on your circumstances.

They can clarify what you don't understand about your case and help you understand your options:

A personal injury lawyer works to keep you updated about your case from start to finish. This includes laying out your options, answering your questions, and keeping you updated about your case through each action step.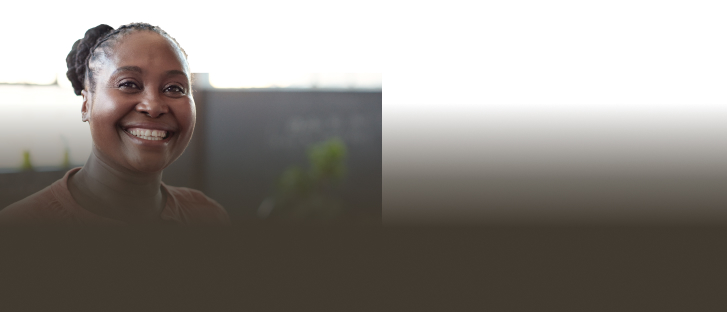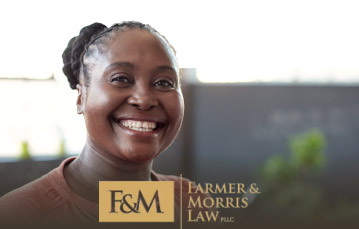 We look forward to meeting you and helping you to obtain justice, whatever your legal need may be.

Start Your Free Consultation »
Schedule a Free Consultation Today
Our legal team at Farmer & Morris Law, PLLC is ready to help you with your personal injury case. We use a contingency fee structure, so we do not charge you for our services unless we help you recover compensation.
Let us review your case. We can help you understand your options and how our firm can help. Contact us today to get started.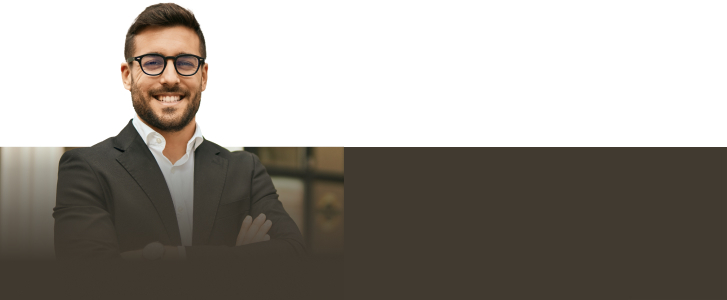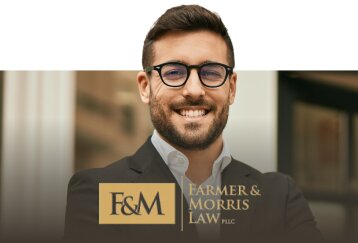 Contact our team today so we can fight to help you get the compensation you deserve.

Contact Our Firm Today »