The Social Security Administration (SSA) runs two basic benefits programs that are based on disability. These are Social Security Disability Insurance (SSDI) benefits and Supplemental Security Income (SSI). Many different types of impairments are considered a disability for Social Security, and the SSA uses these definitions to determine an individual's eligibility for specific benefits.
Generally speaking, a disability is a mental or physical impairment that can be medically proven and is either expected to result in an individual's death or has lasted or is expected to last for a continuous period of at least 12 months.
For disabilities in children, minors under the age of 18 are considered disabled if they have a medically provable physical or mental impairment that leads to a significant limitation of the individual's functional abilities. It should also be expected to lead to the minor's death or has lasted or is expected to last for at least 12 months.
Many Disabilities May Qualify for Social Security Disability Benefits
The Social Security trust fund is funded by contributions made by insured workers via Social Security taxes on earnings. Certain classes of disabled workers and dependents of insured individuals are eligible for benefits from this fund as long as they meet certain disability and income requirements.
If you suffer from a disability that prevents you from being gainfully employed, you may apply for benefits if you worked in an occupation that is covered by Social Security. The medical condition you have must also meet the SSA's definition of a disability so that you qualify for benefits.
Many different types of disabilities can qualify you for these benefits. What is considered a disability for Social Security varies from case to case, but as long as your disability can be medically proven and prevents you from working or is expected to lead to death and has affected you for no less than 12 continuous months, you may be eligible for benefits. Examples of disabilities that qualify for benefits include:
Immune system disorders
Various cancers
Mental disorders
Congenital defects
Neurological disorders
Blood and skin disorders
Cardiovascular or respiratory disorders
Musculoskeletal disorders
Disorders of the senses, such as blindness
Defining Medically Determinable Impairments
A medically determinable impairment can be a mental or physical impairment that can be medically proven. These impairments often stem from issues of the patient's anatomy, physiology, or psychology and can be identified and proven using diagnostic testing.
In other words, a patient's statements or claims of having a disability does not suffice as medically determinable. A doctor must be able to test for and conclusively identify a disability for the patient to be eligible for Social Security Disability benefits.
The SSA May Use DDSs to Determine Your Disability
Social Security field offices and various state agencies, which are sometimes referred to as Disability Determination Service (DDS) centers, may assess your disability. Appeals for denied applications may be sent to a DDS center or an administrative law judge (ALJ) who works in the SSA's Office of Hearing Operations (OHO).
Your application for benefits will initially be processed by a Social Security Field Office if you apply for benefits online, in person, over the phone, or by mail. The field office will verify your nonmedical eligibility requirements. These requirements typically include assessments regarding your age, employment status, marital status, citizenship, and state of residency.
A DDS office may review the medical evidence of your case to make an initial determination about your eligibility for benefits. Their decision will be based on the classification of your disability. The DDS may ask for input or records from external service providers, such as your doctor or an independent medical examiner.
You may be referred to vocational rehabilitation if you are a candidate for such training. Details on available programs can be found in the SSA's Red Book, a guide to work incentives. If not, the DDS will return your case to the field office after deciding your case.
Additional Factors
There are a few additional factors to keep in mind when applying for Social Security Disability benefits.
Insured workers who are disabled and are under the age of retirement are eligible for benefits, as are minor dependents of eligible individuals if the minor was disabled since childhood.
Disabled widows or widowers between the ages of 50 and 60 may also be eligible if the deceased spouse was insured under Social Security. Adults and children under the age of 18 with limited income and resources may be entitled to certain payments if they have provable disabilities or blindness.
Determining your eligibility for benefits may factor in your work activity, your ability to work, and the severity of your impairment. Benefits usually start by the sixth month after an eligible disability began.
Personal Injury Lawyer Near Me 828.286.3866
Farmer & Morris Law, PLLC, Wants to Help You Fight for Disability Benefits
Contact Farmer & Morris Law, PLLC, today at (828) 286-3866 to learn more about what is considered a disability for Social Security, how to appeal a case, and what kinds of benefits you may be entitled to receive based on your disability. Do not hesitate to reach out to us today.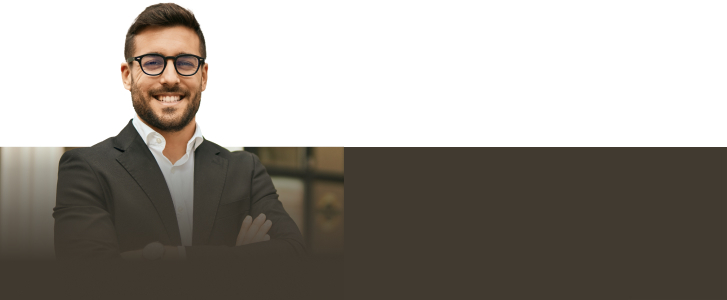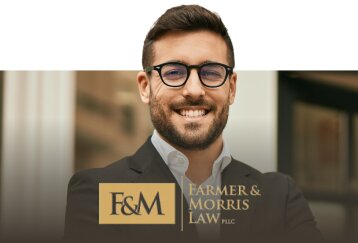 Contact our team today so we can fight to help you get the compensation you deserve.

Contact Our Firm Today »