According to the National Safety Council (NSC), some of the most common workers' comp injuries include:
Exposure to harmful substances

Sprains, strains, and ligament tears

Bone breaks

Cuts, lacerations, and puncture wounds

Bruises and contusions

Multiple traumatic injuries

Heat (thermal) and chemical burns
If you suffered an on-the-job injury, whether through repetitive motion, exposure to a harmful substance, or an accident, you may qualify for workers' compensation benefits. If approved, you could get compensation for your medical bills and a portion of your lost income.
Common Injuries That Qualify for Workers' Compensation Benefits
According to the Bureau of Labor Statistics (BLS), in 2020, there were 1,176,340 total cases of "nonfatal occupational injuries and illnesses involving days away from work." The following is a list compiled from BLS data of the most common work-related injuries:
Exposure to Harmful Substances and Environments
The BLS notes that at least 200 people suffered harm after being exposed to harmful substances while on the job. Some of these substances include pesticides, herbicides, and asbestos. These substances can cause sudden impairments or take years to cause serious health problems, such as lung cancer.
Sprains, Strains, and Tears
Musculoskeletal ailments, such as sprains, strains, and tears, accounted for 266,530 injuries in 2020. These commonly occur when a muscle or joint is forced beyond its usual range of motion. "Overexertion and bodily reaction" was overwhelmingly the leading cause of these injuries (168,570 cases). These injuries are common in the construction sector.
Bone Fractures
BLS data revealed fractures accounted for 74,610 injuries or about 6% of total cases for all workers. The most common causes of fractures were falls (38,190 cases), followed by contact with objects and equipment.
Cuts, Lacerations, and Punctures
Cuts and lacerations are skin wounds. Cuts are typically caused by sharp objects, such as shards of glass. Lacerations tend to be the result of blunt trauma. These wounds accounted for 59,430 work-related injuries. These often result from an employee being struck by an object or equipment, such as if something falls from a shelf or is dropped by another worker on a higher level.
Puncture wounds accounted for 14,980 work-related injuries. A puncture wound is usually made by a pointed object, such as a nail or knife. These can appear surficial but may extend into deeper layers of tissue. Contact with an object or equipment, such as being struck, was the leading cause of these injuries (8,710 cases).
Bruises and Contusions
A bruise or contusion appears as skin discoloration related to a skin or tissue injury that causes damage to the blood vessels under the skin, causing them to leak. These injuries accounted for 68,990 cases.
The most common events that caused bruises involved contact with objects and equipment (31,380 cases), such as being hit by a falling object.
Multiple Traumatic Injuries
Per the BLS, the "multiple traumatic injuries" category included those with sprains and fractures and accounted for 20,140 work-related injuries or about 1% of total cases for all workers. These mainly were caused by falls (11,020 cases) and contact with objects and equipment.
Heat (Thermal) and Chemical Burns
Burns, or tissue damage caused by heat, accounted for 11,840 work-related injuries, less than 1% of total cases for all workers. Not surprisingly, these injuries were related to exposure to extreme temperatures. Chemical burns and corrosions accounted for another 3,540 work-related injuries.
What Does This Information Tell Us About Workplace Accidents?
Data from the BLS tells us that workplace injuries are more common than we'd like to think. Yet, many people in both North and South Carolina are covered by workers' compensation insurance, which offers financial relief to employees suffering from serious conditions.
If you're covered by workers' compensation insurance, you must:
Report your accident to your employer as soon as possible

File your workers' compensation claim within the mandated period (typically two years)

Show that you were injured while performing job-related duties

Submit various documents supporting your case
Workers' compensation operates on a no-fault system, meaning that it doesn't matter if you caused or contributed to the accident. However, your employer or the liable insurer may contest your case. For instance, they might argue that you were intoxicated while on the job and don't deserve compensation through the workers' comp system.
If this happens, you can partner with a workers' compensation lawyer. They can manage each of your case's details and pursue what you deserve.
Personal Injury Lawyer Near Me 828.286.3866
Get Help from Our Team of Workers' Compensation Lawyers Today
At Farmer & Morris Law, PLLC, our personal injury and workers' compensation attorneys pride themselves on providing reliable, responsive legal care.
Contact us today for a free and confidential consultation. We can explain your legal rights and will work tirelessly to secure fair compensation for your injuries and losses. We can also discuss more about the most common workers' comp injuries.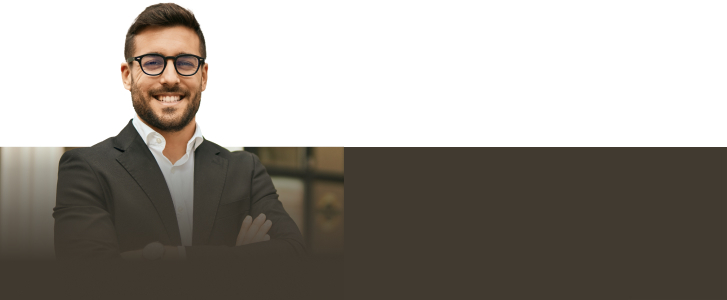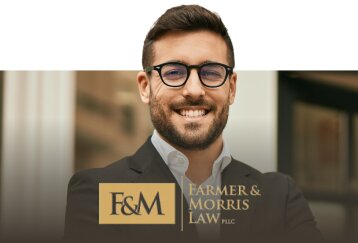 Contact our team today so we can fight to help you get the compensation you deserve.

Contact Our Firm Today »