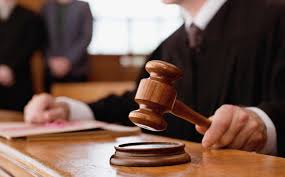 You can sue for personal injury without a lawyer; however, it will most likely not bring the easiest or most successful results. These types of cases often include a range of details and information, and without the guidance and skilled approach of a legal professional, you may not obtain the results you are aiming for at the end. Personal injury cases are very complex, and they can extend to a multitude of different circumstances and causes.
What You Need to Know About Representing Yourself in a Personal Injury Lawsuit
Many people who have been injured in accidents due to someone else's negligence wonder if they should hire a personal injury lawyer to represent them. In regard to a personal injury case, in certain limited instances, it may work in your favor to handle a claim on your own without a lawyer. However, it is very important to understand how insurance companies operate and that it is possible to be unfairly denied, or to be offered a lower settlement amount of compensation due to not having the level of legal knowledge that an attorney has when fighting on your behalf in these instances. Consult with one of our personal injury attorneys today to be informed whether or not you should pursue your case without further representation.
It is important to know ahead of time that the process of legal cases can get contentious, so you should be prepared to advocate on your own. If your case extends beyond the most basic circumstances, veering into areas such as personal injuries that have caused permanent disability, defective products, or medical malpractice, you should definitely consider discussing the specifics with an attorney for guidance.
More Information About Suing for Your Personal Injuries without a Lawyer
Suing for personal injury without a lawyer is a possibility as a pro se litigant. Though it is always possible to file a lawsuit on your own and fight on your own behalf, these matters are much more suited to having professional legal help.
Benefits a Personal Injury Lawyer Can Provide to Your Case
Among the many ways an attorney can help your case is with knowledge. Having a professional understanding of the law and its intricacies can play a major role in the successful outcome of your case. Personal injury law is complex, and a lawyer will understand the various avenues your case can take. Therefore, a lawyer can prepare a strategy to fight for compensation for your personal injuries and losses. A lawyer who works in personal injury understands how the courts, as well as the opposition, handle these types of cases. Thus, a lawyer can build a case that highlights how your life has been impacted by your injury and accompanying losses.
Here are several ways a personal injury attorney can help your case:
Save time: Time is a major concern of anyone who has suffered an injury due to negligence or an accident. You may be wondering if you truly do have the time to manage a case successfully on your own.
Build a case: A personal injury attorney will build a case depending on the circumstances in which your injury occurred. Having a solid understanding of how the law works regarding personal injury, an attorney can fight on your behalf.
Pursue compensation: If you are intending on suing for personal injury, you are most likely wanting to secure compensation for the damages, medical expenses, and other losses you have suffered because of the injuries. An attorney can examine your experiences and provide insight towards pursuing a rightfully fair settlement.
Understanding Contingent Fee Arrangements in Personal Injury Cases
If you are concerned about the financial aspects of hiring a lawyer to file a personal injury lawsuit on your behalf, it is important to know that in most instances, you do not pay for legal representation out of pocket. As stated by the Federal Trade Commission (FTC), many lawyers work with clients on contingency fees. In many cases, especially personal injury cases, you pay nothing unless a settlement is awarded, which means you pay nothing out of pocket until the case concludes.
Personal Injury Lawyer Near Me 828.286.3866
Contact the Office of a Personal Injury Attorney Today to Learn More
While the financial aspects may be a concern for you when considering whether you can sue for personal injury without a lawyer, you should be aware that there are many ways to receive professional legal assistance without tremendous costs upfront. This is a major benefit to most people who file personal injury lawsuits, as most are not prepared to cover thousands of dollars in legal fees for accidents that occur without warning. The law firm of Farmer & Morris Law, PLLC understands this innately, and it is our aim to fight on your behalf for the legal compensation you are rightfully deserving after an injury.
If you wish to learn more about how we may assist you after an accident in regard to your personal injuries, contact our legal team at (828) 286-3866 today.
While it may be possible to sue for personal injury without a lawyer, our personal injury law firm can make the process less difficult. Contact personal injury lawyer now for free consultation.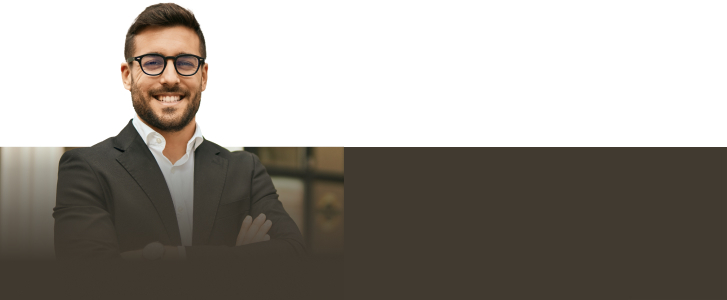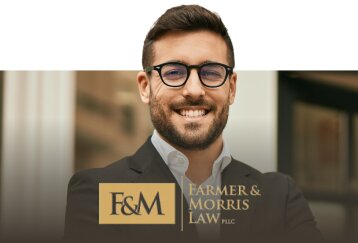 Contact our team today so we can fight to help you get the compensation you deserve.

Contact Our Firm Today »