No one can guarantee approval of your Social Security Disability (SSD) application for benefits. Our SSD lawyers can help you understand the application requirements, include all relevant information and attachments, and identify your disability if it appears on Social Security Administration's (SSA) Listing of Impairments. This may increase your likelihood of getting approved for disability the first time.
The SSD application can be lengthy and complex. When you are ready to complete and submit your application, we help you identify the right SSD program to submit your application. We will review it, compile and organize information, and contact SSA on your behalf, when needed. Our team can help you demonstrate whether your disability is physical or cognitive, or you have a financial-based need.
Submit Your Application to the Right SSD Benefits Program
Identify Your Qualifying Disability
Submit a Complete SSD Application
Get Help With Your SSD Benefits Application
Submit Your Application to the Right SSD Benefits Program
When you apply for SSD benefits, the first step to a complete and comprehensive application is understanding which program to apply for. Your options include:
Employment-based SSDI benefits
Need-based SSI benefits
Concurrent SSDI and SSI benefits
SSA guidelines explain the benefits of each program, the application process, and their application requirements.
Social Security Disability Insurance (SSDI)
SSDI benefits are available for formerly employed men and women who paid into the SSD insurance program. To qualify, you must have:
Worked long enough
Worked recently enough
Paid SSD insurance
Your attorney can help you prove you meet these requirements and complete and submit your application.
Supplemental Security Income (SSI)
SSI benefits are almost exclusively needs-based. Its benefits are available to men and women who:
Have a demonstrated financial need
Have little or no available resources
Your lawyer can help you prove your current financial state and need for the program's financial and medical benefits.
Concurrent SSDI and SSI Benefits
Sometimes, you can qualify for both SSD applications at the same time. These are called concurrent benefits, and you qualify if:
You paid SSDI insurance and meet the other qualifications of the SSDI program
Your SSDI financial benefits are low enough that you meet SSI's income guidelines
Your attorney will let you know if you are eligible for both programs. They can also explain how to apply for these simultaneous benefits on a single application.
Identify Your Qualifying Disability
Knowing you have a disability and proving it to SSA administrators are two very different things. SSA guidelines provide a Listing of Impairments — a list of diagnosed disabilities considered severe and disabling enough to prevent an individual from participating in any form of gainful employment. Your lawyer can help you find your medical condition on the list which might help bolster your SSD application.
SSA's Listing of Impairments
The following illnesses, diseases, and disorders are often considered disabling enough to prevent you from working. They will not mean you automatically qualify for benefits but can help expedite your application:
Musculoskeletal disorders
Special senses and speech
Respiratory disorders
Cardiovascular system
Digestive system
Genitourinary disorders
Hematological disorders
Skin disorders
Endocrine disorders
Congenital disorders
Neurological disorders
Mental disorders
Certain forms of cancer
Immune system disorders
If you can identify your condition on this list, the lawyer who represents you can help prove that your disability warrants immediate assistance. They can also help you submit an initial application or appeal a denied one.
Personal Injury Lawyer Near Me 828.286.3866
Submit a Complete SSD Application
Finding your disability on the Listing of Impairments is not enough to guarantee benefits. You must also prove you suffer from this disability with medical evidence such as:
Contact information for all physicians and facilities where you were treated
A complete list of required medications and their prescribed doses
Medical records from all physicians and facilities
Results from clinical and laboratory tests
Your attorney can help you obtain and compile the required information.
Personal and Financial Information
In addition to medical information, your application must include the following personal information:
Name and address
Birth certificate
Social Security number
Past employment history
Current employment details
Family dynamics
Some of this information may be more readily available than others. Your lawyer will help you access the information and documents that are not already in your possession.
You can also include contact details for a helpful and informative friend, family member, or representative who is knowledgeable about your disability and authorized to speak on your behalf.
Get Help With Your SSD Benefits Application
Are you struggling to complete and submit an application that will help you get approved for disability the first time? Our SSD lawyer can review your application and required personal, financial, and medical evidence.
Find out how we can help you build a comprehensive application and meet SSD demands and requirements. Contact one of our Farmer & Morris Law, PLLC team members today by calling (828) 286-3866.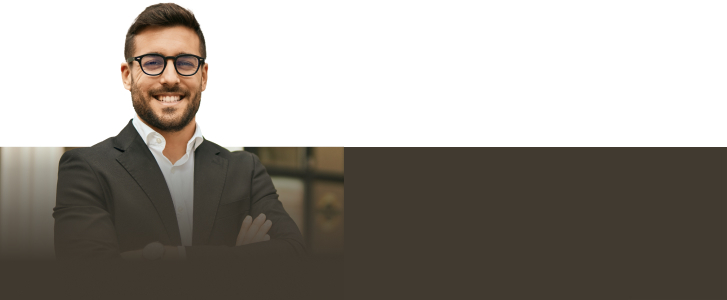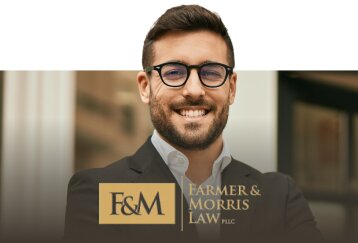 Contact our team today so we can fight to help you get the compensation you deserve.

Contact Our Firm Today »