If you cannot work because of a disabling condition, you could qualify for Social Security Disability benefits. There are two programs: Social Security Disability Insurance (SSDI) and Supplemental Security Income (SSI).
To apply for disability in South Carolina, you must fill out an application on the Social Security Administration's (SSA) website. You'll be asked to provide some information about your work history and medical condition. If your application is denied, you can partner with a lawyer and appeal the decision.
You Can Apply for SSD Benefits Online
As noted, you can file your application online with the SSA. To be considered, you must include the following information:
Your social security number, your birthday, and where you were born
The names and birthdays of certain family members
Medical information about your disability
Information about your previous employment and earnings
Once the SSA gets your application, it'll take anywhere from three to five months to make a decision. The SSA denies 67 percent of the applications that it gets. So, chances are, you'll have to appeal a denial. This is just one thing a Social Security Disability lawyer from our team can do to secure the benefits you need.
You Can Also Call the SSA To Apply for Benefits
If you cannot fill out your application alone, you can call the SSA at 1-800-772-1213 to apply. Before you call, make sure that you have all your information on hand to ensure a smooth application process.
Which Disability Program Is Right for Me?
The "right" disability program for you depends on your situation. Consider the following:
SSDI is for people who have worked jobs that pay Social Security taxes. Your eligibility is based on "work credits" and how many you have. Your age will determine how many work credits you need to be eligible.
SSI is for people with limited financial resources. Your job history does not matter when applying for SSI.
Both programs are for people living with disabilities who cannot work–––or can work, but in a very limited capacity. When you partner with a Social Security Disability lawyer, they can review your situation and explain what program could meet your needs.
Personal Injury Lawyer Near Me 828.286.3866
Your Application Must Answer These Questions
When the SSA reviews your application for disability benefits, it'll ask these questions:
Are you working? In 2022, if you make more than $1,350 a month, you will not qualify for disability benefits. You can work and receive disability––you just can't make more than a certain amount.
Is your condition "severe"? You must have a condition that interferes with your working ability and day-to-day function.
Is your condition found in the list of disabling conditions? Your condition must be listed in the SSA's "Blue Book" for you to qualify for benefits.
Can you do the work you did previously? Your condition must interfere with your ability to work. If you can still work and make over $1,350 a month, you may not qualify for benefits.
Can you do any other type of work? Even if your disability prevents you from working at your current job, you may work another one that's less strenuous.
Your application must have supporting information that answers each of these inquiries.
You Have Options if the SSA Denies Your Claim
As mentioned, the SSA denies most disability claims when they're first submitted. Still, you have options to appeal a denial and get the benefits you need. This may involve:
Reconsideration. If the SSA denied your application for medical reasons, you can request to have another person review your case.
Requesting a hearing. If you're not pleased with the decision rendered at the reconsideration stage, you can request a hearing and have another SSA representative review your application.
Appeals Council review. At this stage, the Appeals Council will take another look at your application. It will either approve your application or send it to an Administrative Law Judge for review.
Federal Court review. You can file a lawsuit in federal court if you've exhausted other options for getting benefits.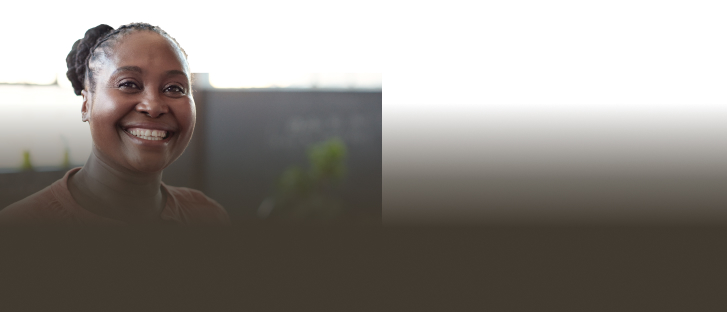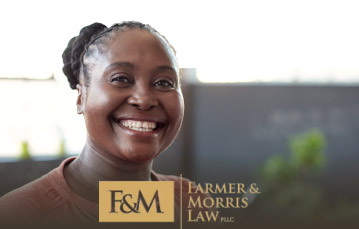 We look forward to meeting you and helping you to obtain justice, whatever your legal need may be.

Start Your Free Consultation »
How a Lawyer Can Help with Your Social Security Disability Claim
You can apply for disability in South Carolina on your own. However, you may want a lawyer to help you with the legal process. They can:
Review your application for completion and accuracy
Examine the reason for your application's denial
Explain what evidence could create a compelling application
Answer your questions and concerns
Represent you at any hearings or meetings
You and your lawyer share a common goal: getting disability benefits. You don't want to wait any longer to get the benefits you need and deserve. Working with a lawyer can keep the claims process moving and eventually yield benefits for your disability.
Explore Your Options with Farmer & Morris Law, PLLC
Farmer & Morris Law, PLLC is ready to help you with your disability claim. When you consult with one of our Social Security Disability attorneys, they will assess your situation and render legal aid. To begin your free case review, call us now.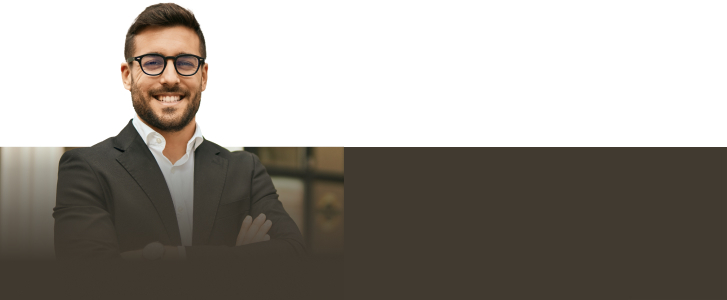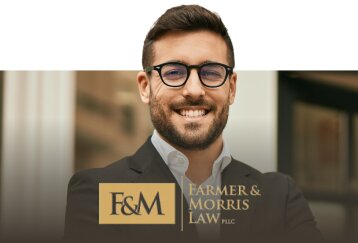 Contact our team today so we can fight to help you get the compensation you deserve.

Contact Our Firm Today »