Your Social Security Disability (SSD) benefits can be taken away for two reasons, according to Social Security Administration (SSA) regulations. One circumstance that can lead to the loss of your benefits is if your disabling condition shows substantial improvement. Another circumstance that can lead to a loss of benefits is working at a level SSA administrators consider substantial. That generally means earning $1,310 or more each month.
If you are blind or have low vision, your earnings threshold increases to $2,190 or more each month. If you are at risk of losing your SSD benefits, our team will help you prove your disability still exists and has not improved enough to disqualify you. If your potential loss is due to the amount of income you earned, we can also help prove your earnings fit within the allowable parameters.
How a Lawyer's Help Could Benefit Your Social Security Disability Case
Trying to obtain or keep Social Security Disability benefits on your own can be challenging. It can be even more difficult to appeal a denied application or a decision to cut off your benefits without legal help and support. SSA guidelines even encourage you to work with a local lawyer. A disability lawyer can help by:
Obtaining information from your SSD file
Compiling supportive medical information
Accompanying you to hearings, interviews, etc.
Requesting and filing an appeal on your behalf
Preparing you and any available witnesses
Your legal representative will also receive notice of any decisions that SSA administrators make on your application or appeal. This allows them to stay on top of your case and to keep you up to date regularly.
Prove Your Disability with Medical and Financial Evidence
As part of the fight to keep your SSD benefits, you will be asked to provide information on the severity of your medical condition, which may include:
Complete contact information on all medical providers
Detailed medical information on the nature and degree of your disability
Complete contact information for all treatment facilities
Complete list of prescribed and over-the-counter medications
Dates and results of all medical examinations and laboratory tests
We help you provide complete and accurate medical information from all sources and ensure they are included with your application or appeal to retain benefits.
Personal Injury Lawyer Near Me 828.286.3866
Prove Your Disability is Permanent
SSA administrators provide applicants with a Listing of Impairments. These are conditions they consider disabling enough to warrant SSD benefits. Many of the disabling conditions included on this list are considered permanent. You will need to prove one of the following:
Your disabling condition is on the Listing of Impairments
Your disabling condition was miscategorized or overlooked
Your disabling condition has worsened since your initial evaluation
Your disabling condition has worsened since your last review
Your legal representative can make sure you understand each step of the process and help you fight to retain the medical and monetary benefits you are entitled to.
What SSD Clients Say About Our Law Firm
When clients with disabilities turn to our legal team for support through the Social Security Disability application process, we fight for their benefits. Past clients leave reviews and recommendations like these on our testimonials page:
"Andrea made me feel very comfortable and let me know from the beginning that she really cares for her clients…She is very thorough and kept me well informed of what to expect. She was always available…and she did not make me feel like I was bothering her…Thank you, Andrea!" — Debbie
"I had no hope that I could ever get my disability but after many months of perseverance they were successful! Now today I smile because they helped me, too. I will miss talking to them. They really care, and everyone at their firm does." — a Social Security Disability Client
"Andrea Farmer was very professional and was very instrumental in helping me get my Social Security disability and helping me draw up my power of attorney and will. I would strongly recommend her for any legal issues I would have." — Douglas
Applying for SSD benefits is a complicated process. Find out how hard our Farmer & Morris Law, PLLC, team will fight for your Social Security Disability by calling one of our team members at (828) 286-3866 today.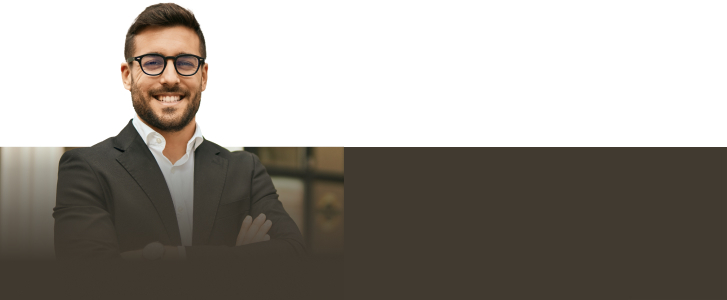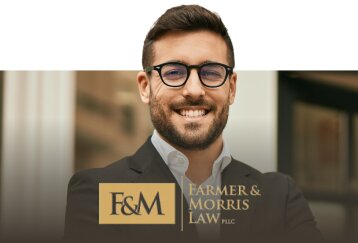 Contact our team today so we can fight to help you get the compensation you deserve.

Contact Our Firm Today »