Instead of charging upfront or hourly fees for their legal services, personal injury lawyers often operate on contingency – meaning they take a percentage of the compensation they win for clients. However, the exact percentage lawyers take for personal injury claims varies depending on the circumstances in the case.
So what percentage do lawyers take for personal injury cases?
As a general rule, the personal injury lawyer will receive 33% of the final settlement amount in the case. However, cases that go to trial often incur different costs. The goal of this fee structure is to minimize the client's financial risk in hiring an attorney to represent them.

How a Personal Injury Fee Structure Usually Works
For those who choose to hire an attorney for a personal injury claim, the majority of law firms follow the same fee structure. Collecting a percentage-based fee at the end of the case is an industry standard of practice.
In other types of cases, such as those involving legal defense or overseeing the creation of a will or living trust, the cost to hire an attorney may include an hourly fee and retainer. Personal injury cases differ quite a bit in the fee structures lawyers use versus hourly rate cases.
Understanding Contingency Fees
A contingency fee structure simply means that any fees the law firm takes depend on the attorney winning a settlement or court award for you. As such, you pay nothing up front for legal representation – the law firm handles all of your legal costs up to the end of the case.
Additionally, the fee is contingent on the total amount of the final award or settlement. Since law firms use percentages for determining the contingency fee, the exact amount varies from case to case. However, you should have an opportunity to discuss this fee structure and the percentage a lawyer will take before you decide to hire them and sign any documents.
Why Is a Percentage Fee Part of the Industry Standard?
Personal injury cases can end up with almost any amount as a settlement. Each case is different, and the settlement size depends on the severity of the client's injuries and other facts in the case.
By making the fee a percentage of the final settlement amount, the victim can be confident that the attorney will work as hard as possible to achieve a favorable outcome in the case. The aims of the attorney and client merge, as obtaining a larger settlement means both parties receive more money.
Contingency Fees Minimize the Financial Risk for Clients
A contingency fee structure is beneficial for the client for several reasons. For example, clients do not have to worry about paying:
Upfront costs if they were already struggling financially before the accident

Out of pocket costs if they were unable to work during their recovery

Anything at all if they don't receive compensation in their case
When a victim hires an attorney in a personal injury case, the law firm takes on a lot of financial risk.
No Win, No Fee
When working under a contingency fee system, the attorney could earn no fee. If the attorney fails to win a settlement or court award, the client pays nothing.
The goal is to help personal injury clients receive the financial recoveries they seek, not add to their stress and worries. No one should have to give up their right to seek compensation when another party injured them because of an inability to pay legal fees. We know how to win a personal injury claim and will use our expertise to get you the maximum compensation.
Resolving Personal Injury Cases Takes Time
Personal injury cases with complex circumstances can take years to conclude. However, victims generally have only three years in both South Carolina (S.C. Ann § 15-3-530) and North Carolina (G.S. § 1-52) to begin the process of filing such a claim.
The first step is investigating and building a case against the liable party. Once the case begins, negotiations with the liable party's insurance company or legal representatives can take several weeks, if not longer. If the case ends up going to court, the attorney must prepare for trial and then argue the victim's case in court.
With all of these steps in the process, it can be difficult to estimate legal fees for a personal injury case. As such, knowing the percentage the attorney may take ahead of time can take additional financial pressure off your shoulders.
Personal Injury Lawyer Near Me 828.286.3866
Farmer & Morris Law, PLLC, Works on a Contingency-Fee Basis
When you need a personal injury attorney, you can count on our team. You will not have to pay us anything if we do not win a settlement or court award for you, and we will fight hard for your financial recovery.
For a free review of your personal injury case, call us today at (828) 286-3866 or contact Rutherfordton personal injury attorney.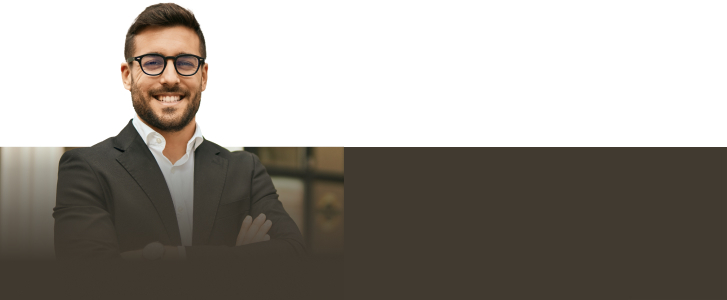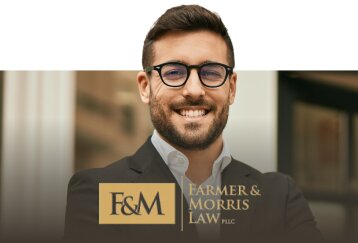 Contact our team today so we can fight to help you get the compensation you deserve.

Contact Our Firm Today »