In most cases, you cannot get disability benefits based on your own earnings record if you have never worked. Social Security Disability Insurance (SSDI) provides income to workers who have been incapacitated or injured so severely that they can no longer work to support themselves or their family. Their disability must be terminal or prevent them from working for at least one year.
Employees pay into the SSDI program with deductions from their earnings. The payment amount disabled workers can receive is based on their earnings before becoming disabled.
Requirements to Qualify for SSDI

You May Qualify for Supplemental Security Income (SSI) Payments

How Can I Apply for SSI Benefits?

What if My SSI or SSDI Application Is Denied?
Requirements to Qualify for SSDI
According to the Social Security Administration (SSA), disability benefit recipients must have earned enough "work credits" to qualify for SSDI. In most cases, at least 40 work credits are required, and you must have earned at least 20 of those in the last ten years before you became disabled. In 2022, you can earn one credit for each $1,510 in income, and you can receive a maximum of four credits per year.
Since you must work to pay into the program, you can't claim SSDI benefits if you have never worked. However, SSDI is not your only option for receiving income if you are disabled and can't work.
You May Qualify for Supplemental Security Income (SSI) Payments
If you don't qualify for SSDI because you haven't been working, you may qualify for Supplemental Security Income (known as SSI). According to the SSA, the SSI program is designed to assist people who have low income and limited assets. Recipients must also be blind, disabled, or over age 65.
Examples of people who may qualify for SSI benefits include, but are not limited to, the following:
Adults in financial distress who didn't work the required hours to qualify for SSDI

Adults who have never worked because they were born with a disability or other medical condition that kept them from working
Most people are aware of the SSDI program because they see their SSDI insurance payments noted in the "deductions" section of their paychecks. However, they may not be aware of the SSI program and that they may qualify for it even if they can't receive SSDI because they didn't work enough or have never worked due to a disability.
Personal Injury Lawyer Near Me 828.286.3866
How Can I Apply for SSI Benefits?
You can apply for SSI payments through the Social Security Administration (SSA). You can submit your application online, by phone, or in person at the SSA office most convenient to you.
Your claim will then be transferred to the Disability Determination Services (DDS) department of the North Carolina Department of Health and Human Services will review your application. The DDS is responsible for verifying the information in your application, including your medical history. They may reach out to your medical care providers, such as your primary care physician or any other medical professionals who treated you and are familiar with your disabling condition.
If your healthcare providers cannot provide conclusive information or your medical records are not extensive enough to prove your claim, the DDS may reach out to you for a consultive evaluation (CE). The DDS will then decide on your eligibility to receive SSI benefits.
How Much Will I Receive if My SSI Application Is Approved?
Unlike SSDI payments, which are calculated based on your earnings before you became disabled, SSI payments are based on your level of need. According to the SSA, the maximum monthly SSI benefits in 2022 are:
$841 for a single person

$1,241 for a married couple
When Will I Begin Receiving Payments if My SSI Application Is Approved?
If your application is approved, you will usually begin receiving payments the month after you submitted your application. The payments will continue every month for as long as you remain eligible.
However, it is important to know that SSI payments cannot be made retroactively. So, if you believe you qualify for SSI, you should apply as soon as possible.
What if My SSI or SSDI Application Is Denied?
Although the government does its best to review applications impartially, they don't always get it right the first time. Often they wrongfully deny claims from people who meet the eligibility requirements due to technicalities or paperwork errors. If you believe your SSDI or SSI application was wrongfully denied, you have options.
You can file an appeal, and you can also get legal assistance with your appeal. Farmer & Morris Law, PLLC wants to help. Our team is dedicated to helping people in your situation get what they deserve. We would love to review your case and give you our thoughts on how to proceed and how we can help fight for your benefits. Please call our office today for a consultation. We're here to help and ready to fight for you.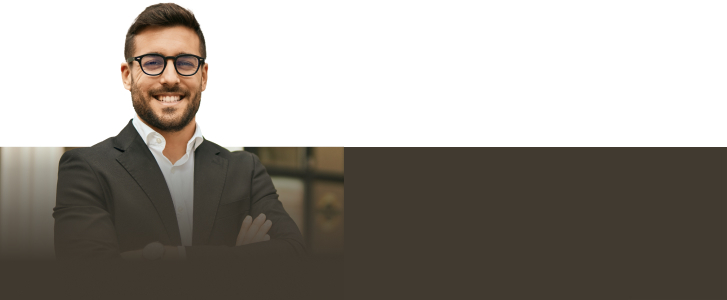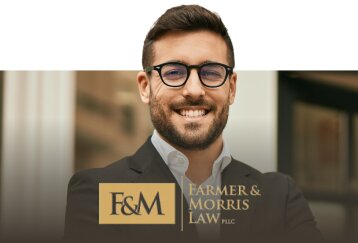 Contact our team today so we can fight to help you get the compensation you deserve.

Contact Our Firm Today »