The process of filing bankruptcy begins with deciding which type of bankruptcy is right for you. You will then need to compile important financial documents, submit a petition to your local bankruptcy court, and attend meetings. Below, we will explain how bankruptcy works and how an attorney can guide you through the process.
Our bankruptcy attorneys will help you navigate and complete the bankruptcy process, which can be overwhelming to people unfamiliar with how it works. We can manage your entire case and explain what to expect.
Is Bankruptcy the Right Option for You?
Bankruptcy is a serious financial step. If you have not yet tried other ways to manage your debt, such as debt consolidation or debt management, you may want to consider those options first. If these measures do not work, think about bankruptcy as one way to manage your debt.
You must also consider what kind of debt you have. Bankruptcy may only help you in certain situations, like if you cannot repay your credit card debt or medical bills – it will not wipe out mortgage or car loan debt if you plan to keep the home or vehicle. If you are sure that filing bankruptcy is the next step for you, consider the steps below.
Determine Which Type of Bankruptcy Fits Your Situation
Before you can begin the bankruptcy filing process, you must know which chapter is appropriate for you. Most people can file under at least one of the following:
The most common types of bankruptcy are Chapter 7, Chapter 11, and Chapter 13.
Chapter 7 absolves you of all responsibility for paying back your debts (with limited exceptions). With Chapter 13, you will have to repay some of your debt as part of a structured repayment plan; any debt left over after a specified time period can be discharged. Our team will explain which chapter best fits your needs and offers the most significant amount of debt relief in your situation.
Attend a Credit Counseling Course
After determining which chapter is for you, you must attend a credit counseling course within 180 days before you file for bankruptcy, per 11 U.S. Code § 109 of the federal Bankruptcy Code. You will have to take debtor education after you file, as well. Both courses are required before the discharge of your debts takes place, the U.S. Courts advise.
Collect Financial Documents
You will need to list your debts, assets, income, and expenses when filing for bankruptcy. This process involves a lot of detailed paperwork, and compiling it can be overwhelming. Our legal team is here to help you with this process, collecting documents such as your:
Bank statements

Outstanding invoices, bills

Tax records

Pay stubs and other income information

Mortgage statements

Vehicle loan and lease statements
Our team may request additional information to help your case. Then, we will help you figure out the forms you need for your filing and ensure you don't make errors on them that could delay your case. You will also need to pay bankruptcy related costs and fees.
What happens after filing depends on the kind of bankruptcy you have chosen. In some cases, you may have to liquidate some of your assets. In others, you must come to an agreement with your creditors about how (and how much) you will pay them back.
Meet with Your Creditors
Once you petition for bankruptcy, you are protected from any legal action (e.g., phone calls, lawsuits) from your creditors. After the court accepts your petition, you will hear from a bankruptcy trustee, who will set up a 341 meeting, which is also called a meeting of creditors.
During this meeting, which your creditors may not attend, you must answer the trustee's questions truthfully under oath. We can attend this meeting with you and help you prepare for it beforehand.
Getting Help with Your Bankruptcy Case
Bankruptcy can be a very complex process, especially for those with no legal experience. It may be a good idea to consult with an attorney before you start any legal proceedings. You will need to understand federal bankruptcy laws as well as those in your state.
A lawyer will guide you through the bankruptcy process and make sure everything is handled properly by:
Going over your options:

If there is any less drastic way to improve your finances, our team may be able to find it. If not, we can figure out which type of bankruptcy best fits your situation.

Submitting paperwork:

As mentioned before, bankruptcy proceedings involve a lot of forms and documents. Our lawyers will help you figure out what to submit and make sure it gets to the right place before the deadline.

Handling disputes:

Some bankruptcy cases are more straightforward than others. If disagreements arise in your case, we may be able to sort them out for you.

Demystifying the process:

Our attorneys will help you make important decisions by updating you about the progress in your case and explaining what actions they are taking and why.
A bankruptcy attorney consultation in Cleveland with one of our lawyers can help individuals and businesses in Cleveland County get a fresh start. We are knowledgeable about local laws and bankruptcy procedures, and we can help you to navigate this complex process.
Personal Injury Lawyer Near Me 828.286.3866
Call Us Today for a Free Bankruptcy Consultation
If you need help with the process of filing for bankruptcy, Farmer & Morris Law, PLLC, is here for you. Our team handles bankruptcy cases in North Carolina and South Carolina. We will explain how the process works and take care of the most challenging tasks for you.
Our team will review the case to answer your questions and help you figure out the next steps on the road ahead. Call us today at (828) 286-3866 for a free consultation.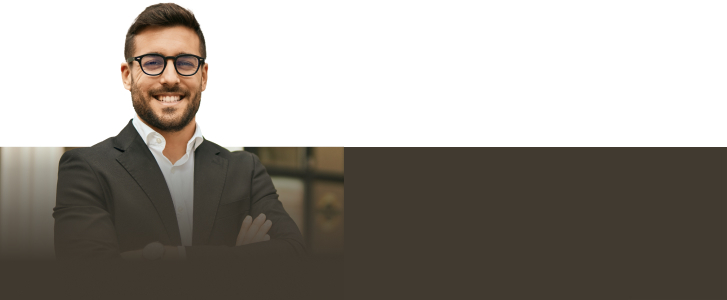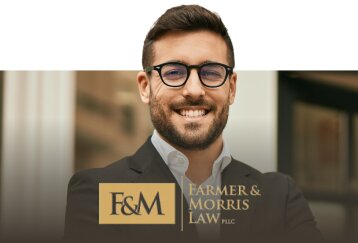 Contact our team today so we can fight to help you get the compensation you deserve.

Contact Our Firm Today »