Forms of legal negligence can vary from one state to the next, but the basics are universal. When someone fails to act with care, and their reckless behavior causes an accident where you suffer injuries or losses, that's negligence.
But there are also four other legal terms sometimes associated with negligence:
Comparative
Contributory
Gross
Vicarious
Work with our team at Farmer & Morris Law, PLLC, to learn more about negligence and legal claims.
What Is Negligence?
It's important to understand what negligence represents in legal terms. Legally, individuals demonstrate negligence when they take an action that could—or does—cause harm to another person.
Generally, negligence only applies if an individual has a responsibility to the party that sustained the injury. There are four components to negligence:
Duty of Care: The duty of care represents the responsibility a person has to someone else.
Breach of Duty: Individuals who fail to uphold their duty of care act negligently.
Direct Cause: The individual's actions must directly lead to an accident.
Injuries or Damages: Finally, the accident must result in financial losses or injuries.
If all of these factors apply to your claim, another party may be negligent. Basic negligence establishes fault in accident cases around the country.
What Are Terms Sometimes Related to Negligence?
From the basics of negligence, legal professionals sometimes use additional terms related to negligence when handling various claims.
Comparative Negligence
Some states have comparative negligence laws, and they are typically used by defendants to avoid or mitigate responsibility for their actions. These laws say that multiple people can share the fault for an accident, instead of all the responsibility falling on a single party. In these states, legal professionals usually distribute negligence as a percentage.
Generally, the percentage of negligence you hold for an accident determines the compensation you receive at the resolution of your claim in these states.
In such cases that the defendant tries to use comparative negligence, the defendant has the burden of proof. They must prove the victim acted in a way that led to their injuries. We would counter such a defense with the evidence we collect during our investigation.
Contributory Negligence
Contributory negligence, also used as a defense, assesses responsibility for an accident based on a percentage scale. However, this form of negligence can prevent a plaintiff from seeking compensation after an accident if they contributed to the event in any way.
Note that some states use a hybrid comparative-contributory negligence system. They may allow plaintiffs to seek compensation if they are not 50% or more at fault for the accident. South Carolina uses this style of legal ruling.
Relatively few states have adopted a contributory negligence system. However, North Carolina uses pure contributory negligence laws, meaning that you cannot recover damages from another party if you contributed even 1% of the fault for the accident.
But, just as with comparative negligence, the burden of proof is on the defense.
Gross Negligence
Gross negligence does not deal with the distribution of fault or responsibility for an accident. Instead, we use the term gross negligence when discussing a more serious act of negligent behavior. For example, let us say you got hurt in a car accident.
Another driver caused your car accident by running a stop sign due to distraction by a cell phone. These actions demonstrate normal negligence. However, suppose a driver hit you while operating a vehicle under the influence of alcohol, driving the wrong way up the road, and greatly exceeding the speed limit. In that case, they may demonstrate gross negligence instead.
A lawyer must establish gross negligence to seek compensation after an accident in some cases. A legal professional can discuss these situations with you.
Vicarious Negligence
Finally, we come to vicarious negligence. This form of negligence applies if you seek to hold a third party responsible for an accident caused by someone else. Vicarious liability often applies in cases where you hold an employer responsible for the actions of an employee or a parent liable for the actions of a child.
Let's say that you sustained injuries after getting struck by an 18-wheeler. The trucker was working when they struck your vehicle. The trucking company could hold vicarious liability for the accident in this situation.
Personal Injury Lawyer Near Me 828.286.3866
Methods To Establish Negligence
As you can see, negligence plays a significant role in many legal cases around the country. A lawyer can work to establish liability for your claim, helping you take steps to secure compensation. This process generally involves:
Going over police reports
Working with the experts
Questioning witnesses
Gathering evidence at the scene of an accident
Depending upon your location, a lawyer may need to show that the other party was fully negligent.
Speak To Us About Types of Negligence
What are the types of negligence? You may want to learn more about comparative, contributory, gross, or vicarious negligence with our team at Farmer & Morris Law, PLLC. Fill out our online contact form to get started.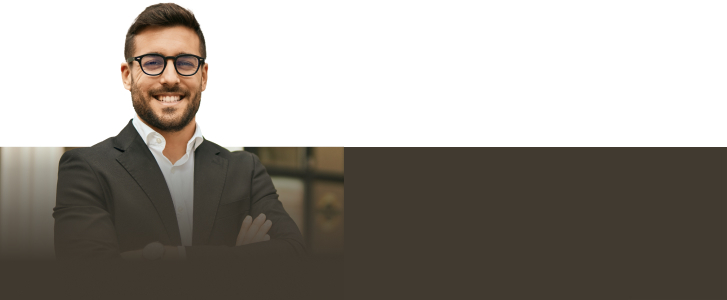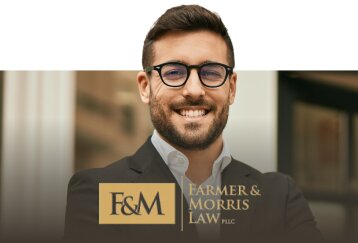 Contact our team today so we can fight to help you get the compensation you deserve.

Contact Our Firm Today »