Finding a good worker's compensation lawyer can start with an online search or asking trusted sources, such as friends or family members. Getting the right attorney to handle your case could mean the difference between receiving your benefits or your claim being denied. While these benefits help injured employees, these cases can quickly become complex, especially if you are trying to heal while seeking financial recovery.
If you are having a challenging time applying for workers' compensation, or if your initial claim has been denied, our attorney will seek the benefits due to you under the workers' compensation laws in North or South Carolina, depending on where you live. We will explain your options and advise you on your next steps for any claim denials received.
What Should I Look for to Find a Good Attorney who Handles Workers' Compensation Cases?
As you start your search for a workers' compensation attorney, keep in mind what goals you would like your attorney to help you accomplish. For example, if your workplace injury or illness made you lose income, left you with medical bills, and caused other losses, recovering compensation is your primary goal. A good workers' compensation lawyer should guide you in that direction with legal counsel that helps you understand your case, your rights, and the possible challenges ahead.
Whether you ask trusted friends and family for the names of workers' compensation lawyers or conduct an online search, you can look at the following as you review lawyers and law firms' websites:
Consider the Attorney's Workers' Compensation Experience
You will want to look for information that tells you if the attorney you are considering has handled workers' compensation cases before. Check for information that tells you how long they have been in practice and their success rate in workers' compensation litigation. You should also be able to assess their skill level, knowledge of your state's workers' compensation laws, and how comfortable they are with handling these kinds of cases.
Look at the Lawyer's Professional Memberships, Awards, and Honors
An attorney's professional memberships can give you an idea of how seriously they take their professional development and visibility in the field. Professional organizations offer their members opportunities to stay up to date on current industry best practices. Awards, honors, and other recognition also set them apart and speak to their level of knowledge, service, and dedication to their practice.
Client Testimonials Can Offer Insight
The attorney's results with clients in their own words can give you an idea into whether the individual or the law firm would be a good fit. In addition, client testimonials can offer proof of the attorney's claims from outside sources who have benefited from their legal services. You can also check independent rating services and reviews for the lawyer or law firm you are considering.
What Questions Should I Ask a Workers' Compensation Lawyer When I Meet with Them?
Whether you find an attorney online on your own or go with a trusted person's recommendation, you will want to meet with your prospective lawyer or law firm to see if they are a good fit for you. Prepare questions to ask before a consultation to get the information you need from the consultation that will help you decide.
You may also want to ask about:
The attorney or law firm's current caseload. This will help determine if your case will get the attention it deserves.
How long they expect your case to take. Getting a realistic timetable up front helps you know what to expect before getting started.
What their fees are and how much they charge to represent you. Do they work on contingency, retainer, or an hourly rate? Ask how you will be charged for any case-related expenses.
What you can expect from them as your comp case gets underway. You can ask how they go about representing their clients in workers' compensation cases.
The lawyer or law firm's reachability. Will you be able to communicate with the lawyer about your case directly, or will you have to talk to a team that is working on your case? You should be clear on who your contact person is.
Personal Injury Lawyer Near Me 828.286.3866
How Can an Attorney Help with My Workers' Compensation Case?
Having an attorney manage your workers' compensation claim can save you time. Legal counsel can also help you avoid mistakes that could delay or end your benefits claim. An attorney will assess losses that would be covered under a workers' compensation benefits program, such as:
Medical bills
Loss of income
Reduced earning ability (if your injury means you can't go back to work in the same role or must take a different position altogether)
Disability from the work-related injury or illness (temporary or permanent)
They will help you gather evidence to prove your losses and interview witnesses who support your account of events. Good workers' compensation lawyers will also ensure your case stays on track and meets all deadlines. Additionally, they will represent you in legal hearings.
We Help Victims Injured at Work with Their Claim for Compensation
Our workers compensation attorney ready to meet with you to discuss your workers' compensation case and your legal options. We understand that finding good workers' compensation attorneys involves many factors, including feeling that the legal professional who works on your case is looking out for you.
We can review the details of your situation during a free consultation, and we do not charge our clients any fees unless we recover compensation for them. So call Farmer & Morris Law, PLLC today at (828) 286-3866 to get started.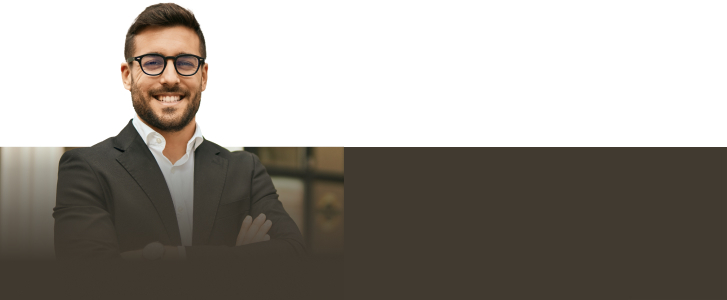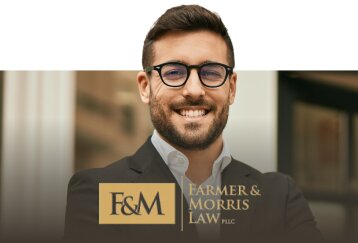 Contact our team today so we can fight to help you get the compensation you deserve.

Contact Our Firm Today »