The value of a workers' compensation claim will vary greatly from client to client because determining your case's value will depend on various circumstances. How much you should settle your North Carolina Workers' Compensation claim for will depend on how much your average weekly wages are, the severity of your injuries, and the strength of your evidence.
You do not have to negotiate a settlement on your own. With our workers' compensation team's support, you can prove the cause and ongoing effects of your workplace injury. We will also gather the medical records and other documents that support your case and negotiate a favorable financial settlement on your behalf.
Calculate Your Workers' Compensation Damages
Workers' compensation bases your financial damages on your average weekly earnings, according to G.S. § 97-2. The calculation may vary in cases involving injuries that are considered totally disabling. Our team will ensure:
Your injuries are accurately described

Your injuries are accurately calculated

Your average weekly wages are documented

Your case file is comprehensive and complete
We also make sure you receive the health care treatments your injuries require and vocational rehabilitation that helps you prepare for a return to work, where applicable. Because we understand the stressful and frustrating nature of workplace injuries, our team fights hard for your physical, emotional, and financial recovery.
A Typical Workers' Compensation Settlement Timeline
Your initial claim for benefits and the settlement process will involve many notification deadlines and filing deadlines. Potential deadlines include the following:
Notify your employer of your injury right away.

Your employer must respond within five days.

You are eligible for benefits seven days after your injury.

You must file your claim within two years of your injury.
If you appeal a denial, the appeals process will have its own deadlines. We never stop fighting for you or the medical benefits and financial compensation you are due. We work hard to ensure your case meets all notification and filing deadlines as the North Carolina Industrial Commission regulations require.
How Our Team Negotiates on Your Behalf
The settlement negotiation process can be complex and time-consuming. In some cases, you might receive a settlement offer early in the process. We recommend not accepting any offer until you can consult with one of our team members.
On your behalf, and to ensure your settlement is fair, our team will evaluate your:
Disability rating

Degree of your injury

Impact on your life

Impact on your ability to work

Maximum medical improvement (MMI)
Our goal during settlement negotiations is to ensure the process is as seamless as possible for you. We handle all your case's details and ensures your settlement meets the allowances that G.S. § 97-17 outlines to ensure your resolution is valid.
Read About Our Commitment to Outstanding Client Service
Our attorneys work hard to make sure our clients have a positive experience with our law firm. While you focus on getting the treatments you need, we manage your case from beginning to end. On our testimonials page, previous clients say:
"I'm so glad I went to these guys for help! They were on it! They helped me resolve my issue. I should have [gone] to them sooner. Easy to talk to and you can tell they really care about people. I appreciate all you guys, all the hard work, and being so prompt." – Russell Mitchell

"Mrs. Valentine works very hard, and she goes beyond the call of duty to protect her clients…Mrs. Valentine has a great personality and attitude. I will always use Farmer and Morris and Mrs. Valentine for all of my services if needed." – Amy Love

"I was denied on my disability and decided to go to Farmer and Morris for help. They were very professional and courteous…Andrea was able to get me my disability. I will be forever grateful to them both. I highly recommend Farmer and Morris." – Leisa Snyder
You deserve compensation for your injuries, and our team works hard to make sure you get it. We support you throughout the compensation process and will even represent you if you must appeal a denied application. We can explain how this process works so you will know what to expect.
Personal Injury Lawyer Near Me 828.286.3866
Contact Our Workers' Compensation Team Today
If you suffered injury or became ill at work, we can help you apply for the medical and financial benefits you need for your recovery. We will help you determine how much you should settle your North Carolina Workers' Compensation claim for and walk with you through the entire process.
You can learn more during a free consultation with the workers' compensation team at Farmer & Morris Law, PLLC, today. Call (828) 286-3866 to get started.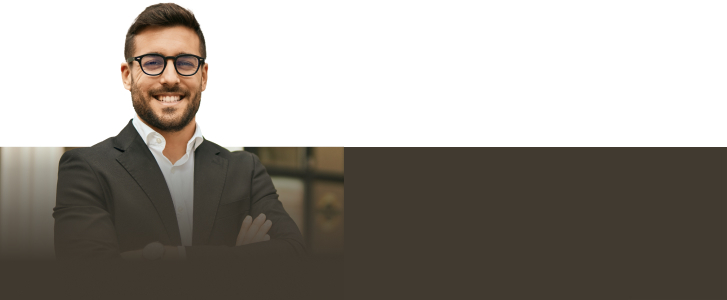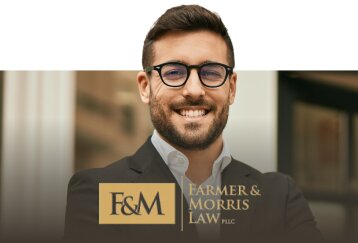 Contact our team today so we can fight to help you get the compensation you deserve.

Contact Our Firm Today »