When deciding whether to hire a lawyer for a minor car accident in North Carolina, it is important to consider that even seemingly straightforward cases can lead to unforeseen complications.
In addition, car accidents are in and of themselves traumatic events, regardless of how severe your injuries are. Trying to confront an insurance company after such an event can cause you unnecessary stress.
Filing a Personal Injury Case Involves a Lot of Work
To make sure the case is not thrown out for lack of viability or on technical grounds, you must build it properly and perform all the necessary steps in the correct order. These steps may include but are not limited to:
Collecting evidence: Have you tracked down anyone who saw the crash? Have you requested documentary evidence from the health care facility and the state Department of Motor Vehicles (DMV)?
Identifying the liable party: Do you know who is responsible for the accident? Are there multiple liable parties or just one?
Filling out paperwork: Do you know what forms to fill out and how to do so? Do you know who to send those forms to and what the deadlines are?
Negotiating for a fair settlement: Do you have enough evidence to persuade the insurance company to pay what you need? Are you willing and able to argue with them face to face, or have you hired legal representation to do it?
Preparing for court: If negotiations stall, are you ready to schedule court dates, put the evidence together into trial exhibits, and prepare witnesses to testify.
Appearing at trial: Are you ready to question and cross-examine witnesses, deliver oral testimony, and discuss evidence before a judge and jury?
We can take care of all of these tasks and more so you can stay home and recuperate without worrying about how the case is going. However, our team will keep you informed so you can make crucial decisions when necessary.
Hiring a Lawyer is More Affordable than You Think
The idea of paying attorney's fees may scare you away from seeking legal help. However, we'd like you to know that our services are available on a no-win, no-fee basis.
Rather than charging an upfront, hourly fee to represent you, we only take payment as a percentage of what we collect in your case. You will never owe us out of pocket, and there is no financial risk if we don't secure a settlement or court award.
Personal Injury Lawyer Near Me 828.286.3866
Our Team Can Bring Clarity to the Case
Even if it seems like the accident was minor and straightforward, unexpected complications may arise. For instance, the liable party's insurance company may refuse to pay what you deserve, forcing you to either accept an inadequate settlement or take the case to court.
In addition, you may not be aware of all the factors connected to the case unless and until our team investigates. These include:
The liable party: Even if the other driver is responsible, their actions may have been influenced by a faulty car part, a poorly maintained road, and so on. One of our lawyers can investigate the accident and find out for sure.
Compensable damages: You may qualify for damages that you have not even considered or underestimate the amount of money you qualify to collect. We will go over the case to make sure you ask for everything you deserve.
Uninsured drivers: Although state law (S. § 20-309) requires North Carolina drivers to maintain a certain level of auto insurance, not everyone follows the law. It may be more difficult to collect damages from an uninsured driver.
You should not have to go through this process on your own. Our team is here to support you.
You Can Ask for Two Types of Compensation
When filing a personal injury lawsuit, the goal is to recover funds to help pay off accident-related expenses and support your family. According to G.S. § 1-52, you cannot begin a personal injury lawsuit more than three years after the date of the accident. In other words, if you want a chance of receiving compensation, you must act quickly.
After a car accident, you may be entitled to economic (financial) damages, such as:
Repair bills, such as the cost of fixing your car
Medical expenses related to treatment and recovery
Loss of wages for the salary these injuries prevented you from earning
Loss of benefits, such as the pension money and other job perks these injuries prevented you from earning
For example, if you suffered a traumatic brain injury (TBI) due to a car accident, you may be eligible to receive compensation for past and future medical expenses. Furthermore, you may also recover lost wages and benefits, if you are unable to work due to your physical condition. In this case, a brain injury lawyer in Kings Mountain can help you prove the full extent of your injuries.
You may also be entitled to non-economic (bodily) damages, such as:
Scarring your injuries left behind
Pain and suffering, such as the physical and mental toll of your accident
Disability, including the loss or diminishment of your physical and intellectual abilities
Loss of consortium, e., the toll that the accident took on your marriage
You Must Also Calculate the Value of these Damages
In addition to compiling a list of your economic and non-economic damages, you must figure out how much money each damage is "worth." Determining case value can be especially difficult if you are not familiar with how the law interprets non-economic damages. Our team can handle all of this and assign an accurate value to the case.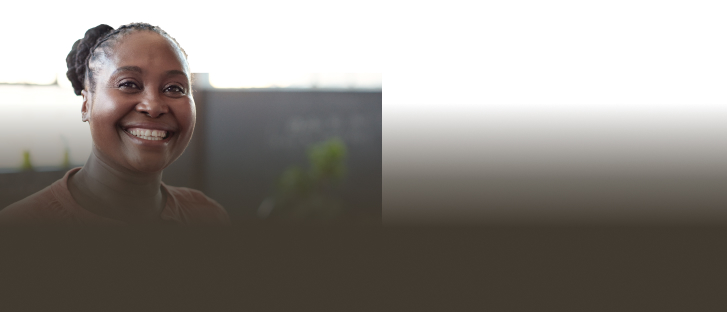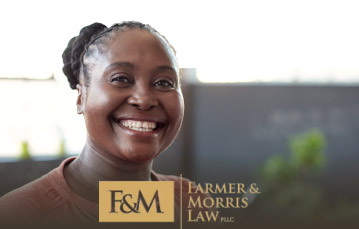 We look forward to meeting you and helping you to obtain justice, whatever your legal need may be.

Start Your Free Consultation »
Call Us Today to Get Started
Farmer & Morris Law, PLLC, can provide you with a car accident attorney for a minor car accident in North Carolina. To get started, call us at (828) 286-3866 for a free case assessment. We never charge attorney's fees unless and until we succeed in getting compensation for you.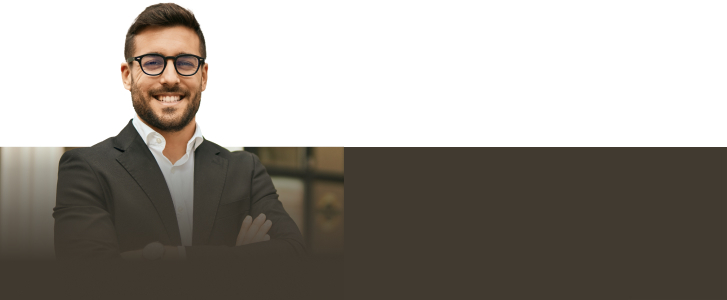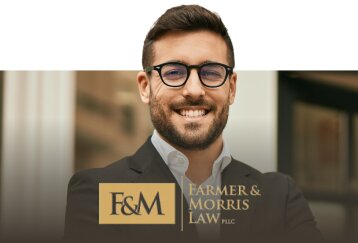 Contact our team today so we can fight to help you get the compensation you deserve.

Contact Our Firm Today »