You could claim workers' compensation for a repetitive strain injury if it occurred during your employment and impairs your ability to keep working. You may have to submit proof of your injury and show how it relates to your job to receive benefits during your recovery.
When we represent you, we define your injury and its cause. We also determine and document how your injury will affect your future. Additionally, we compile your medical and treatment records and other evidence that supports your right to receive benefits. Our team will also represent you to the North Carolina Industrial Commission and help you submit your initial application or appeal a denied application.
Commonly Reported Repetitive Strain Injuries
Cleveland Clinic research describes a repetitive strain injury (RSI) as one that happens when your muscles repeat the same muscle movement repeatedly, becoming overstrained. In some cases, it can also occur because of extensive exposure to cold or from the use of vibrating equipment. Common RSIs include:
Carpal tunnel syndrome

Tendonitis

Bursitis
Their symptoms can include pain and swelling at the injury site, prickliness, numbness, inflexibility, and weakness. The injury site might also be susceptible to heat and cold and struggle with throbbing and cramping.
The Danger of Repetitive Strain Injuries
While RSIs typically affect the hands, they can also affect other areas, including the forearm, wrists, shoulder, back, and hips. Injuries in any of these areas can make ordinary movement painful. They also can make it hard for you to take care of yourself and your daily needs outside of work. Treatment for RSI can include:
Prolonged rest

Medication

Steroid injections

Physical therapy

Splints
Treatment might also include modifying your workspace or surgical intervention in extreme cases. You must get medical care from the physician your employer recommends. In some cases, you might be able to file a petition to request the ability to receive treatment from your preferred health care professional.
Let Us Do the Hard Work for You
You do not have to cope with the many moving parts of your fight for benefits alone. Our team will handle your case's demands while you focus on your health and well-being. On your behalf, we will:
Ensure we notify key parties within the allotted time

Ensure your diagnosis and treatment plan are accurate

Compile and organize your medical evidence

Consult medical and financial experts as needed

Handle case-related communications and negotiations
Our team can appeal the decision if the North Carolina Industrial Commission denies your initial application. If you want to pursue this option, we will represent you. We will explain the steps in the appeals process so that you can prepare for it. You can trust that we will make sure your case meets all required timelines and filing deadlines.
Workers' Compensation Benefits
Workers' compensation benefits assist employees who become ill or injured at work. They will provide you with health care from the time your employer becomes aware of your injury and throughout your recovery. Benefits also include covering the wages you lose when you cannot return to work.
Personal Injury Lawyer Near Me 828.286.3866
Our Workers' Compensation Team Is on Your Side
We help our clients fight for the benefits they need and deserve to recover from a workplace injury. When they talk about our legal service and support, previous clients say:
"I was extremely satisfied with Farmer & Morris Law. Mrs. Gabrielle Valentine is extremely helpful and professional and helped me resolve my legal matter and produced excellent results, while providing great communication and representation." – Blakley Hyder

"Ms. Valentine returned my call after 7pm. Not many attorneys work so diligently. She was very kind and professional. She didn't make unreasonable promises but was frank and to the point with realistic options." – Wendell Fox

"They were great at keeping us informed at what was going on, very friendly, [and] gets back to you in a timely manner when you call with questions. We had tried for years and was turned down…we could not be happier. I highly recommend her." – Melissa Roper
When we represent you, we provide you with regular updates on your case and ensure you can get the medical care and financial benefits your injuries entitle you to receive.
Review Your Workers' Compensation Case Immediately
Are you suffering from carpal tunnel syndrome, bursitis, or another workplace injury caused by repetitive motion? You have legal options, and we can review them with you.
At Farmer & Morris Law, PLLC, we help you claim workers' compensation for a repetitive strain injury and get the benefits you deserve. Call (828) 286-3866 today for a free consultation with a team member.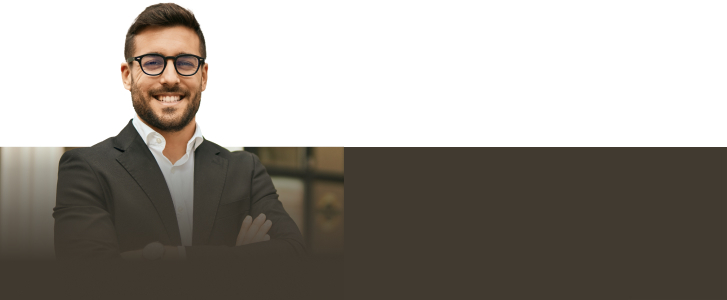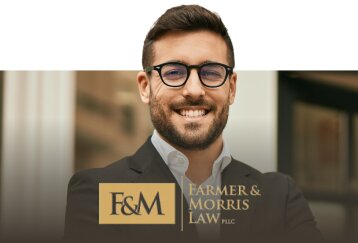 Contact our team today so we can fight to help you get the compensation you deserve.

Contact Our Firm Today »