It is against the law for your employer to terminate you because you filed for workers' compensation benefits. If you suffered from an injury or illness that prompted you to seek compensation, you cannot be penalized for doing so. If your employer takes this action, you can request compensation for it.
Our law firm can help you prepare a case against your employer if you were fired for filing a workers' compensation claim in North Carolina. We will listen to your version of the events that led to your firing, collect supporting documents, and interview witnesses, when available, to prove your application for benefits led to your wrongful termination.
North Carolina's Retaliatory Employment Discrimination Act (REDA)
Workers who suffered an injury at work or who contract an illness related to their job or work environment have a right to seek medical benefits and financial compensation. North Carolina's Retaliatory Employment Discrimination Act (REDA) protects you from actions like these that appear to retaliate against you for exercising your rights.
If you were fired or threatened with being fired because you filed for benefits, we can help. We can also help if you feel pressure to resign because you decided to file a workers' compensation claim. When we represent you, we guide you through the process of proving your employer's actions were retaliatory.
You Will Need Evidence to Prove Your Case
The evidence we compile for you can include proof of your injury, proof that you sought benefits, and proof of your wrongful termination. After helping you establish a connection between your filing and firing, we also will assign a financial value to your case.
Our Team Can File a REDA Complaint on Your Behalf
Filing a complaint against an employer who retaliated against you is complex. Our team can help make the process simpler. According to North Carolina Department of Labor (NCDOL)'s guidelines, your case may require:
Calling the Employment Discrimination Bureau Information Officer

Explaining the details that led to you being fired

Obtaining and completing the required forms

Making an official complaint (signed and in writing)
Time plays a critical role in your REDA complaint, and we will ensure that you file it within the six-month deadline. Failure to do so could put your right to financial recovery at risk. We will also help you establish and prove the relevant date to assure compliance.
We Will Assign a Value to Your REDA Case
An employer who discriminated against you is taking a considerable risk. If your REDA claim is validated, your potential compensation can include the recovery of triple the value of your lost wages and benefits. We can also help you recover additional relevant economic damages.
We will represent you in any required meetings to resolve your case as well as a civil suit. Additionally, we also ensure you receive the required Right to Sue letter and fight to make sure we file your civil lawsuit within the 90-day deadline.
Our Team Fights Hard for Your Compensation
Our attorneys are committed to helping injured clients get the support they need to recover from the physical and financial impact of an injury. A few clients have shared their thoughts about what it is like to work with us. Here's what a few said:
"Attorney Gabrielle Valentine was most helpful in the handling of my issue, and the support staff complement her skills and professionalism…I would not hesitate to retain them if the need arose again in the future." – David Askew

"Huge thanks to Mrs. Valentine…She was straightforward with me from day one. And I highly recommend Mrs. Valentine for any attorney needs. Very honest and very skilled…Thank you…for all your commitment and all your hard work. You are a life saver." – Kelly Nicole Sisk

"I highly recommend this firm! I especially recommend Gabrielle Valentine! She went the extra mile and took the time to talk to me whenever I had questions. She helped me with two different cases, and both were a great success! She is the best!" – Lindsay Gray
We never stop fighting for North Carolina's injured workers. You can see what other clients say about our commitment to fighting for their compensation on our reviews page and in our Google reviews.
Personal Injury Lawyer Near Me 828.286.3866
Contact Our Team Today for Immediate Help
You cannot be fired for filing a workers' compensation claim in North Carolina. If you were, we will help you pursue your employer for wrongful termination. To learn more about how we can help you build a case for financial recovery, call one of our Farmer & Morris Law, PLLC, team members at (828) 286-3866 today.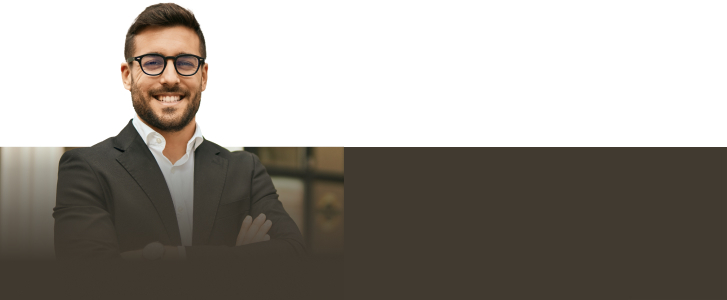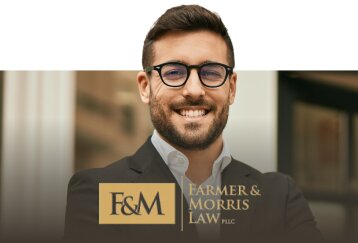 Contact our team today so we can fight to help you get the compensation you deserve.

Contact Our Firm Today »