It is impossible to determine how much the average wrongful death settlement is, as the amount each person receives depends on factors specific to their case. For example, when reviewing your case, our team will need to consider details like:
What type of accident your loved one was involved in

Whether the death was instantaneous or occurred later on

How much the injuries affected your loved one prior to their passing

How many liable parties share responsibility for the wrongful death

What all sources are available for recovery
What Compensation You Could Qualify for After a Wrongful Death
We know how difficult it is to think clearly after the death of a loved one. Our firm can manage your case while you take the time to grieve and start rebuilding your life. Among other things, an attorney from our firm can determine how much money you may be entitled to recover.
Reviewing Types of Wrongful Death Damages
Our first step when calculating a settlement is to identify all of the different damages your family has suffered. These may include:
Burial expenses,

including funeral costs and estate settlement

Loss of financial support,

if you were dependent on your loved one's income

Loss of income,

including the wages and benefits your loved one could not earn after the injury

Medical bills incurred,

if your loved one survived the initial accident and sought medical care

Loss of companionship,

including the emotional benefits your loved one provided to you and their family

Pain and suffering,

for both your loved one's physical and mental distress as well as your own grief
Calculating a Dollar Amount for Your Wrongful Death Case
Once we know why you qualify for damages, we can calculate how much you should seek from the liable party or parties. We can do this by:
Speaking with you and others affected by the death

Collecting evidence such as receipts, bills, medical records, and paystubs

Speaking with vocational and economics experts

Examining cases similar to yours and seeing how much the plaintiffs received in those cases
Protecting Your Interests After the Loss of a Loved One
It is usually safer to let a lawyer represent you in meetings with the liable party's insurance company than to speak with them on your own. This is because insurance companies may try to avoid paying you fair compensation by:
Offering a lowball settlement

Refusing to negotiate with you

Blaming your loved one's injuries and death on their own actions

Claiming their client did not cause your loved one's death
Our attorneys can prepare for these arguments and negotiate hard on your family's behalf.
Negotiating a Wrongful Death Settlement
A wrongful death attorney from our office is not afraid to deal with the insurance company's representatives and whatever tactics they try. We can:
Schedule a meeting to discuss a settlement

Fight vigorously for your rights and interests

Prepare the settlement agreement

Take the case to trial, if the insurance company will not offer a fair settlement
When Can You Sue for Wrongful Death?
As with any other type of lawsuit, it is best to start a wrongful death action as soon as possible after your loved one's passing. We advise this because of:
State laws:

Each state gives wrongful death survivors only a few years to seek damages before they lose the right to do so. In South Carolina, this limit is three years (per

S.C. Ann § 15-3-530

), and in North Carolina, it is two years (per

G.S. § 1-53

).

Impermanent evidence:

Witnesses may forget the details of what they saw as time goes by. Also, the owners of certain types of reports or video footage might not preserve these materials forever.

Your own needs:

You deserve to receive compensation and move on with your life as soon as possible. Starting your suit right away may enable you to achieve that goal.
Examples of Wrongful Death Cases Our Firm Handles
You and other relatives could qualify for wrongful death damages if your loved one's death resulted from someone else's avoidable, negligent actions. Examples of viable wrongful death cases include the following:
A careless driver failed to yield the right of way and caused an accident.

A manufacturer realized their product was hazardous but did nothing to recall the product or warn customers about the dangers.

A doctor failed to properly diagnose their patient's condition and/or failed to administer the proper treatment in a timely manner.

A trucking company pressured its drivers to work very long hours, causing the drivers to make unsafe decisions due to tiredness or stress.
If circumstances like these led to the untimely death of your loved one, you could file a claim or lawsuit against the liable parties.
Personal Injury Lawyer Near Me 828.286.3866
Get Legal Help with Your Wrongful Death Case
When filing a wrongful death suit, you do not have to worry about how much the "average" settlement is. Instead, our team at Farmer & Morris Law, PLLC, can help you figure out your case's value and determine the best path for seeking financial recovery.
Call us any time at (828) 286-3866 or contact wrongful death lawsuit attorney for a free consultation regarding your wrongful death case. We do not charge attorney's fees unless we win your case.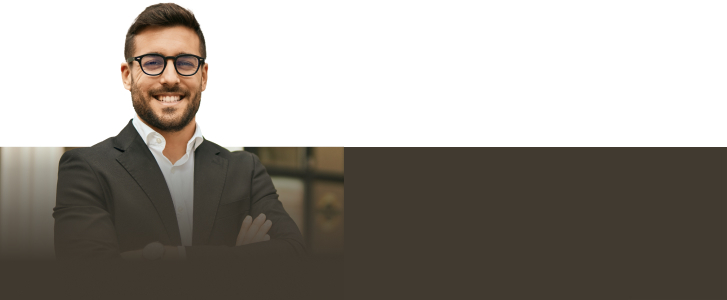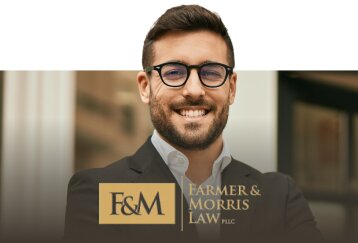 Contact our team today so we can fight to help you get the compensation you deserve.

Contact Our Firm Today »