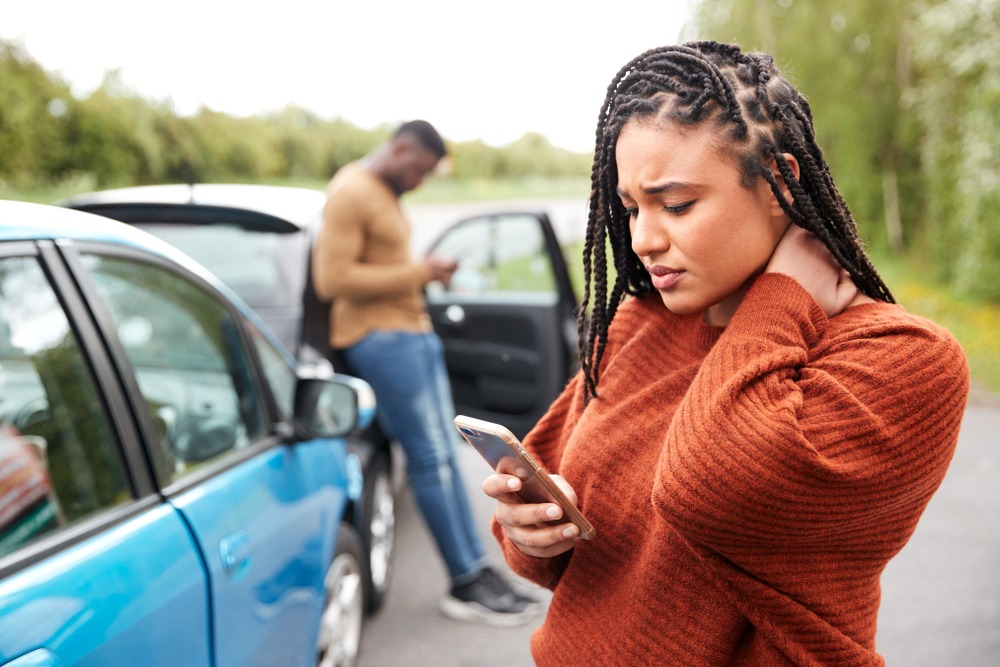 After a collision leaves you with injuries, you may wonder how much compensation you could recover through a claim or lawsuit. It's difficult to give an average car accident settlement based on other collision cases, as the actual amount you could win may be far different. Calculating collision damages involves establishing the value of your unique injuries, costs, and losses to arrive at a fair settlement.
Our personal injury attorneys cannot guarantee that you will win a certain amount in your case. Still, you can trust that we will calculate an accurate value for your damages and fight for a settlement based on that value.
How to Determine a Fair Amount in a Car Crash Settlement
It can be challenging to figure out how much to request from the other party's insurance company after a collision. You certainly do not want to settle for the average amount when the facts in your case show that you should have a much larger award.
You deserve a settlement amount that reflects your current health outlook, medical bills, and work situation. The award also should account for your medical costs, ability to work, and pain and suffering expectations for the future.
Recovering Costs for Medical Bills
When someone else causes or contributes to your injuries, you should not have to pay your medical costs yourself. You have a right to request financial recovery for these damages through a Gastonia car accident claim or lawsuit.
Medical costs can range from a few hundred dollars to a few million dollars, depending on the severity of the injuries. Some victims will need ongoing medical care, leading to extra costs in the future. For example, collisions that cause permanent damage are likely to result in higher settlements.
Recovering Costs for Missed Work
After you miss work because of your injuries, you may be facing significant financial hardship. You should not have to struggle through these problems without support.
As part of your financial settlement after a car wreck, you can seek a judgment related to the money you could not earn while recovering. If you are never able to work again, this settlement amount can include future income losses and reduced earning potential, as well.
Recovering a Pain and Suffering Judgment
The pain and suffering judgment in a collision case should reimburse you for any intangible losses you may have in your life going forward. This could involve ongoing pain, the loss of the function of a limb, constant nightmares, or an inability to enjoy the same activities you did before the accident.
This portion of the settlement could range anywhere from a few hundred dollars to amounts reaching six or seven figures. The type and severity of the collision can also influence the settlement amount. If you were injured in a severe DUI crash, trust a driving under the influence accident lawyer to help you prove the extent of your pain and suffering.
For a legal consultation with a lawyer serving North Carolina and South Carolina, call 828.286.3866
How Do You Win a Larger-Than-Average Car Accident Settlement Award?
When determining the amount you could win in a personal injury settlement, know that generally, those who have the most serious injuries can win the most significant awards. Depending on the level at which the wreck affected your life, you could be eligible for a six- or seven-figure settlement.
For example, if you notice a reduction in your quality of life or you are experiencing emotional or mental trauma, your settlement could be larger than average.
For someone who did not need an extended hospital stay or who only missed a couple of days of work, a large settlement is less likely. The award in a case like this could be lower than average.
Personal Injury Lawyer Near Me 828.286.3866
You Cannot Seek More Money After Finalizing the Settlement
Once you agree to a settlement with the insurance company, the case ends, which can be a nice feeling of relief for the victim. However, it is critical to understand that once you sign an agreement, you cannot request more money later if you find new injuries or end up being unable to work.
As such, it is essential to have a full diagnosis of your injuries and a trustworthy estimate of the way these injuries will affect your life in the future before accepting a settlement offer. This information will help us determine the correct amount to request from the insurance company. While this process may make the case take longer to settle, it is worth it to avoid paying future damages out of pocket.
Let Us Fight for Your Best Possible Financial Award
Our attorneys will take the time to fully understand your case and the future you are facing, helping us determine a fair amount to request from the other party. We also will keep your case within the deadline for filing a lawsuit, which is three years in both South Carolina (S.C. Ann § 15-3-530) and North Carolina (G.S. § 1-52).
For a free consultation about your car wreck case, call the team at Farmer & Morris Law, PLLC, as soon as possible at (828) 286-3866.
Call or text 828.286.3866 or complete a Case Evaluation form