A serious car accident can leave you with severe injuries, which may be costly to treat and prevent you from working. If your injuries were caused by another person's reckless actions, you might be entitled to receive compensation for your damages.
A Forest City passenger vehicle accident lawyer from Farmer & Morris Law, PLLC, can manage the legal details of your personal injury claim and lawsuit. Our team is supportive, caring, and assertive when it comes to fighting for compensation.
Sometimes, even a defensive driver cannot avoid colliding with an out of control passenger vehicle operated by a negligent driver. If you suffered serious harm due to another driver's negligent actions, contact our team for a free case evaluation by calling us at (828) 286-3866.
Drivers Must Keep Vigilant About Dangers on North Carolina Roadways
A driver's license is a privilege that many take for granted. According to the North Carolina Department of Motor Vehicles (NCDMV), more than 280,000 crashes occurred throughout the state in 2018.
Common causes of traffic accidents in North Carolina in 2018 included:
Lane departure: 63,776 crashes occurred due to drivers failing to remain in their lane.
Distracted driving: 54,046 crashes resulted from drivers taking their hands off the wheel, eyes off the road, and/or their mind off driving.
Speeding: 21,339 crashes were the result of drivers disregarding posted speed limits.
Alcohol: 11,345 accidents occurred due to alcohol consumption, which resulted in 411 fatalities.
These are just a few examples of the types of dangerous chances and poor choices drivers make behind the wheel. The sad reality is that many of these types of crashes could have been prevented if drivers had used care.
The injuries you experienced may have negatively changed your life. If you are in need of legal assistance, you do not have to bear the burden of a claim and lawsuit alone. Seek help today from a Forest City passenger vehicle accident lawyer from Farmer & Morris Law, PLLC, by calling us at (828) 286-3866 for a free case evaluation.
A Personal Injury Lawyer May Help Determine Your Damages
Your lawyer can investigate your accident to identify who may be held liable for your damages. The civil process typically involves filing a civil claim with the responsible party's insurance company. If your case does not settle out of court, it may proceed to trial.
The outcome of your case depends upon a variety of factors. Each personal injury case is unique; however, you may fight for compensation to cover the following forms of damages:
Medical costs: You may be able to get compensated for any medical care you received in the past, are currently receiving, or will expect to receive in the future. These costs may include ambulance transport, doctor's appointments, rehabilitation, therapies, prescription medications, and assistive medical devices.
Lost earnings: If you are unable to work due to your injuries, you may be compensated for your lost wages and any lost earning capacity if your condition is permanent and prevents you from working at your regular capacity.
Pain and suffering: If your quality of life is affected by your injuries or the accident, you may be compensated for any physical pain and mental anguish you experienced and continue to experience.
An insurance company may attempt to settle with you before you hire legal representation. However, their best interests are not necessarily yours, so you may want to be wary of any initial offers you receive, as it may not be enough compensation in the long run.
The amount they offer you might seem like a large sum, but it might not factor in any future medical expenses you might face. Should you accept the offer and your medical condition worsens, you will not be able to pursue additional compensation.
Contact Farmer & Morris Law, PLLC, today to hire a lawyer to represent you. Our team is familiar with how insurance companies operate when it comes to personal injury cases. Let us fight for compensation on your behalf.
Fatal Passenger Vehicle Accidents
Losing a loved one in a tragic car accident is something no one should ever experience. If your loved one passed away because of accident-related injuries, you might be eligible to file a wrongful death claim or lawsuit.
No amount of money can replace your loss, and you may feel it is too soon to take legal action. However, you must keep the statute of limitations in North Carolina in mind. According to the North Carolina General Statutes (GS) §1-53, claimants generally have two years to file a wrongful death case.
Two years can go by fast when you are also preoccupied with healing from your injuries. It is imperative that you not miss your opportunity to file a lawsuit. Failure to meet the deadline for filing your case may result in having your case dismissed.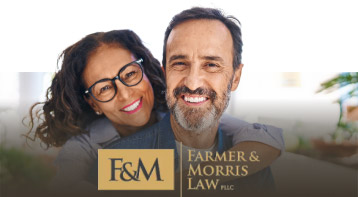 Our goal is excellence in legal representation, in every case, with every client and at every stage.

Contact Our Firm Today »
Call Farmer & Morris Law, PLLC, for Help with Your Case
Passenger motor vehicle accidents are far too common. The latest advancements in safety technology for cars can only protect you to a certain extent. The forceful impact of a crash may result in injuries that cause a lifetime of chronic pain and financial hardship.
Drivers of all ages have a responsibility to share the road and to obey all traffic laws. If the driver responsible for your injuries and losses was driving negligently, we may help you with your case. A Forest City passenger vehicle accident lawyer can prepare your case for settlement negotiations or trial and fight for compensation on your behalf.
Farmer & Morris Law, PLLC, is here to help North Carolinians throughout the civil process. Contact us today for a free case evaluation at (828) 286-3866.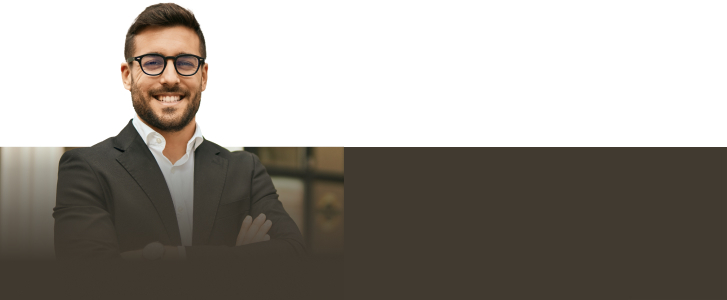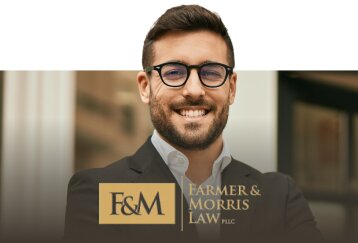 Contact our team today so we can fight to help you get the compensation you deserve.

Contact Our Firm Today »