A driver can have a multitude of reasons for changing lanes while driving. For example, changing lanes could allow a driver to move around a slower moving vehicle. A driver could also change lanes to avoid a vehicle pulled over or change lanes because their lane is ending. Whatever the reason, this simple task could be deadly if done improperly. If a driver does not merge into the next lane with adequate precautions, they could quickly collide with another vehicle or cause another vehicle to crash into them.
A Columbus improper lane change accident lawyer can help those injured by a driver who changed lanes improperly in Columbus. Farmer & Morris Law, PLLC may be able to help you through filing your claim and fighting for compensation for the damages you sustained. Call us today at (828) 286-3866 to set up your free consultation. Our services are free to you until you get compensation for your damages.
Improper Lane Change Accidents
While improper lane changes are dangerous, they do not always result in an accident. An accident is more likely if there is a lot of traffic or multiple improper lane changes. Drivers should always merge into lanes with proper precautions. An accident is always a possibility if the rules of the road are not followed. There are many different ways a driver can improperly change lanes.
Changing More than One Lane at a Time
If a driver turns on their turn signal to change lanes, the other drivers only expect them to merge one lane. When the driver merges more than one lane, they have the potential to merge into a lane at the same time as another driver. This action could result in a dangerous collision. The driver could also merge into a lane with another driver driving faster, which could result in a rear-end collision. If a driver has to merge more than one lane, they should merge one lane at a time, pausing between each lane to make sure the lane is clear.
Driver Distractions
When a driver is distracted, they could accidentally merge into another lane without realizing it. They could also intentionally merge into another lane but not see another vehicle is in their path. Both actions can result in a collision. A driver could be distracted by many different things, including texting while driving, eating, changing the radio station, rowdy passengers in the vehicle, or road conditions.
Failing to Signal
According to North Carolina General Statute (GS) §20-154, a driver must signal their intention to change lanes. If a driver fails to signal a lane change, other drivers around them do not know they are merging. This action could result in two vehicles merging at the same time or a vehicle not slowing down to give the driver room to merge.
Changing Lanes When Visibility Is Decreased
If a driver tries to change lanes and cannot clearly see, they could quickly merge into another vehicle. Visibility could be decreased due to foggy weather, rain, snow, or ice on their windows. If a driver cannot clearly see if there is a vehicle in the lane next to them, attempting to merge could cause a collision.
Failing to Look Before Changing Lanes
Before a driver changes lanes, they should look to see if there is a vehicle next to them first. This precaution also includes checking any blind spots thoroughly. If a driver does not check their blind spots, they could miss a vehicle coming up behind them and hit them with their vehicle's back corner.
Compensation for the Damages
A Columbus improper lane change accident lawyer can help you get the compensation you deserve if you were injured by a driver changing lanes improperly. Every driver on the road has a responsibility to drive safely. If you were injured in an improper lane change accident, our team at Farmer & Morris Law, PLLC can establish negligence by proving the following:
Duty – The driver had a duty to drive responsibly and be aware of their surroundings.
Breach – The driver breached that duty by causing an accident.
Causation – This accident resulted in your injuries.
Damages – The damages can be proved through medical records or testimony.
According to GS §1-52, you have up to three years to file a lawsuit after the date of your improper lane change accident.
The cost of an improper lane change accident can add up quickly, and you should not have to be responsible for paying for your damages. If a driver breached their duty to drive responsibly and caused your injury, you could be entitled to compensation for your damages. This compensation could include:
Medical expenses
Vehicle damages
Loss of income
Decrease in salary
Pain and suffering
Call us today at (828) 286-3866 to see what options you have available to you. Our team can review your claim at no cost to you.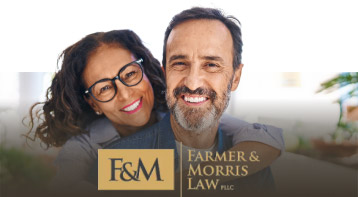 Our goal is excellence in legal representation, in every case, with every client and at every stage.

Contact Our Firm Today »
How Our Team Can Help
A car accident can completely change your life. The experience can be traumatic and costly, and result in life-changing injuries. You should not have to go through the stress of fighting for compensation on your own. When you are involved in an accident, you should focus on your recovery and getting back to everyday life.
When you hire a Columbus improper lane change accident lawyer, you can have the weight taken off your shoulders. At Farmer & Morris Law, PLLC, we strive to make this difficult time a little bit easier for you by fighting on your behalf. Give us a call today at (828) 286-3866 to get started.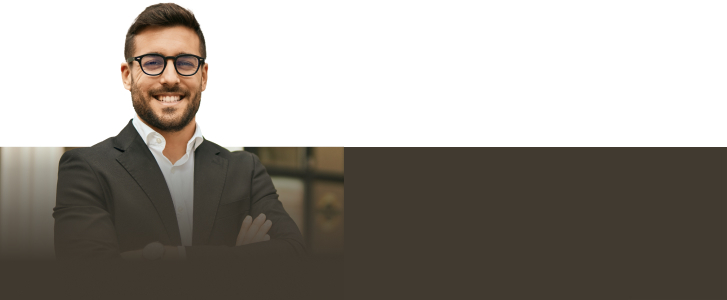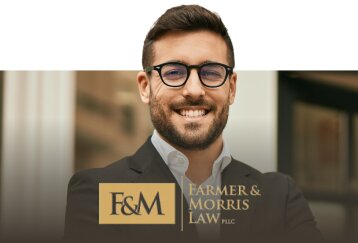 Contact our team today so we can fight to help you get the compensation you deserve.

Contact Our Firm Today »