A designated, payable on death (POD) beneficiary may directly inherit the contents of a deceased person's bank account. However, if the deceased person did not designate such a beneficiary, the contents may go to the account's other owner (if it was a joint account) or end up in probate (if it was not).
Making sure your heirs get what they need
Other aspects of estate administration
Get answers to your estate planning with Farmer & Morris Law, PLLC
Making Sure Your Heirs Get What They Need
The last thing anyone wants is for their survivors to have to go through unnecessary legal wrangling to access the deceased's estate. If an individual does not take steps to settle their estate, their survivors may end up:
Fighting the courts for months or years to get what you wanted them to
Never getting the share of property that you intended
Spending a lot of money on costly court battles
To ensure that your heirs can inherit your assets, including the contents of your bank accounts, our firm can help you:
Adjust an old will: If your will does not comply with state law, then it is invalid, as stated at S. § 31-3.1. We are familiar with all relevant laws and can make sure that your will is compliant.
Draft a will from scratch: Even if you have never drawn up a will before, we would be happy to help you do so now.
Understand your responsibilities: The legal process is often very complex. We can explain it all so that you can make intelligent decisions about your future.
Our firm can help you solidify your wishes in legally binding documents so that there is no question about what happens to your assets and property after your death. This can provide both you and your family with much-needed peace of mind.
Other Aspects of Estate Administration
Once your will is taken care of, you may wish to consider retaining our firm for other legal matters. For example, do you know what would happen if:
You were incapacitated and unable to make important financial or legal decisions on your own behalf?
Your ability to make health decisions on your own behalf was hampered by a mental illness or physical injury?
One or more of your designated heirs predeceased you?
It is important to consider such matters while you are still physically and mentally able to do so. Our firm would be happy to help you with any and all legal matters relating to estate administration.
Such tasks may include but are not limited to:
Power of attorney: According to S. § 32C-1-102(9), this is a document that allows someone you designate to make decisions on your behalf if or when you are no longer able to care for yourself.
Healthcare power of attorney: While a regular power of attorney generally only applies to legal or financial decisions, a healthcare power of attorney can make healthcare decisions for you (e.g., whether to take you off life support).
Revoking power of attorney: If you decide that you do not want someone to serve as your power of attorney anymore, we can prepare the paperwork necessary to revoke that power.
Guardianship: For various reasons, both adults and children may require a guardian to protect their rights. We can provide your loved one with such a guardian.
Estate probate: If you lose a loved one, we can represent you as their estate is settled and fight to ensure that you get what they really wanted you to.
We know that estate administration is an emotionally fraught task. It may seem easier not to think about it at all, but it is much better for you and your family to confront the issue head-on. Our team can help you do so by:
Making ourselves available: Feel free to call us at any time with questions or changes you want to make to existing documents. We strive to respond promptly and resolve your issues as quickly as possible.
Updating you regularly: When a document is finalized, or there is a development in a case, we contact our clients right away to let them know.
Explaining all available options: It can be difficult to know which legal hoops you have to jump through to get what you want. Our team can make sure that you have the information to do what is right for your family.
Douglas, one of our estate planning clients, praised our "very professional" service and would "strongly recommend" us to others. We would be happy to provide you with that same dedicated service.
Personal Injury Lawyer Near Me 828.286.3866
Get Answers to Your Estate Planning with Farmer & Morris Law, PLLC
A deceased person's bank account may not be immediately accessible to the person's heirs if they have not taken the proper steps. If you want help solidifying what happens to your bank account upon your death, call Farmer & Morris Law, PLLC, at (828) 286-3866 or contact wills and estates lawyer. Our team will be glad to evaluate your case.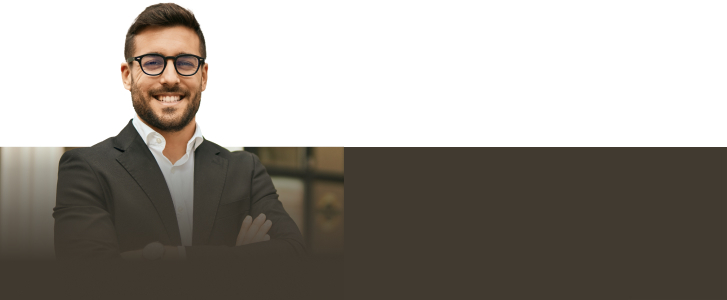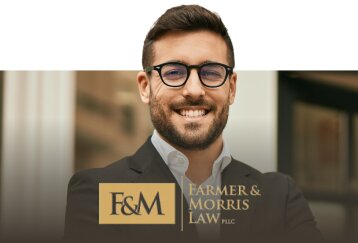 Contact our team today so we can fight to help you get the compensation you deserve.

Contact Our Firm Today »