Many practices of debt collection agencies can make your daily life difficult with intrusive phone calls and other recovery efforts. These actions can be even more frustrating when you believe you do not owe the debt in question. If this is happening to you, a Rutherfordton bankruptcy lawyer can clarify how to deal with the debt and the debt collection efforts that are invading your life.
You do not have to deal with disputed debt or debt collection agencies alone. A lawyer in your area can explain how to dispute a debt and win according to the laws of your state. They will also help you understand other financial options available to you.
Reasons You Might Dispute a Business or Consumer Debt
Any debt can negatively impact your credit score and limit your ability to buy a home or car or obtain credit cards. According to the Consumer Financial Protection Bureau (CFPB), you may dispute a business or consumer debt for any one or more of the following reasons:
You simply do not owe the debt

You believe the amount is incorrect

Other factors of the debt are inaccurate

The debt has been repaid but was not reported
You can also dispute a debt that has been discharged through bankruptcy or one that has been on your credit report for more than seven years (and is possibly time-barred).
While you might become aware of a debt once it goes to collections and dispute it from that point, this is not the only time you can do so. If you feel a debt is unwarranted, you can dispute it at any time.
Compile Any Documentation Related to the Debt You Are Disputing
If you attempt to dispute a debt on your own, you may send notification of the erroneous debt in writing to the creditor, a debt collection company, or a credit reporting company. When a creditor receives this notification, it acts much like the automatic stay of bankruptcy, requiring them to cease all collection efforts until the debt has been verified.
That can give you time to collect evidence that proves the debt is invalid, including proof of your identity and/or proof that you are an identity theft victim. Carefully review documentation related to the disputed debt for inaccuracies.
If you contact the creditor, they must respond and provide you with information in writing. Debt information you are entitled to can include written notice of the account, contract, loan, or other agreement. You can win a debt dispute if the creditor or credit agency refuses to comply with your request for this information.
Determine Where to Dispute Your Debt
Debt collection can take many forms, including garnishment of your paycheck and damage to your credit score. To dispute a debt, you must know where to start and with whom to file your dispute, which can include:
The original creditor

A credit collection agency

One of the three credit reporting agencies

A law firm if you are being sued for a debt
You should file your dispute in writing. Keep a copy of any dispute letters or other forms of communication between you and any other parties for your records. If you hire an attorney to help you dispute a debt, they can request copies as well.
Explore Fair Debt Collection Practices Act Protection
According to the Federal Trade Commission (FTC), the Fair Debt Collection Practices Act (FDCPA) describes what you can do to dispute a debt. It also describes the actions a creditor is and is not allowed to take when a debt is in dispute.
If a creditor continues to contact you after receiving a dispute letter, after a disputed debt has been decided in your favor, or after debt collection efforts have been otherwise prohibited, the FDCPA describes the actions you can take.
Being armed with this knowledge can help you understand your rights and responsibilities and those of the creditor. The FDCPA also provides information on notification and filing deadlines that apply when disputing a debt.
Personal Injury Lawyer Near Me 828.286.3866
Consult a Lawyer Who Can Explain Your Options for Disputing Debts
Sometimes, despite your best efforts, a creditor or credit collection agency will relentlessly pursue a debt. If that happens, you should consider hiring a lawyer to help stop debt collector phone calls. They may:
Compose and submit a debt dispute letter

Handle all debt-related communication

Avoid or prevent garnishment of your wages

Explain other options to manage valid debts
A lawyer can be especially helpful if an illegitimate debt is large or resulted from identity theft or credit card fraud, or if a creditor is suing you. Do not hesitate to seek legal assistance and support in these situations.
Your lawyer can explain your options and the actions they will take on your behalf, help you stop invasive debt collector practices, and hold unscrupulous creditors accountable for their actions.
Is It Worth It to Hire a Lawyer to Win a Debt Dispute?
Having a lawyer by your side in any legal dispute is a good idea. A lawyer can clarify and handle complex legal matters in debt disputes. They can also review contracts and other binding agreements for fine print and legal language you might have difficulty deciphering on your own.
The lawyer you choose will explain their fee structure upfront. Their help can save you time and make a challenging and potentially stressful process easier to navigate and understand.
Learn More About What to Do When a Debt Is in Dispute
Any debt can be difficult to deal with, but a debt you do not actually owe can be even more stressful. Eradicating this type of debt is possible, but it can be challenging on your own. Our law firm can explain the steps we will take to help you dispute a debt and win.
Protect your credit score and eliminate an unwarranted debt by contacting our case review team at Farmer & Morris Law, PLLC today.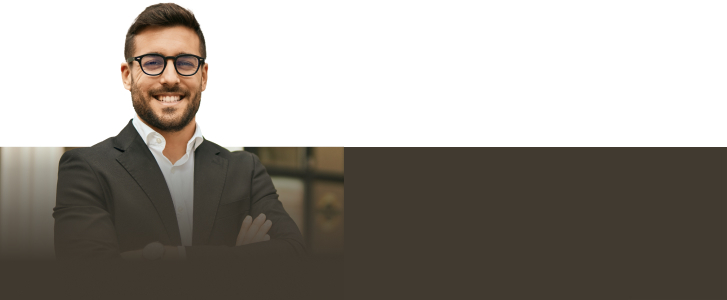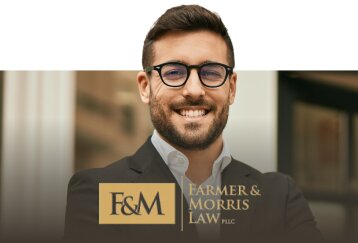 Contact our team today so we can fight to help you get the compensation you deserve.

Contact Our Firm Today »