Having your Chapter 7 bankruptcy discharged means you (the debtor) have been released from personal liability for specific types of debt. The discharge is a permanent order stopping creditors from taking any action to collect on discharged debts. This means creditors cannot take any legal action against you or try to communicate with you via phone calls, letters, or reaching out to your friends and family.
We know the process of filing for bankruptcy can be difficult and draining. You may feel like the weight of the world is on your shoulders as you try to get out from under your debt. A bankruptcy lawyer from our firm can help you file Chapter 7 bankruptcy with the goal of discharging your debts and retaining your assets.
Filing for Chapter 7 Bankruptcy in North or South Carolina
The United States Bankruptcy Code explains all levels of bankruptcy from Chapter 7 through Chapter 15. Below, we take a closer look at Chapter 7, what it means, how to file, and how a bankruptcy attorney from our firm can help.
What Does Chapter 7 Bankruptcy Mean?
Chapter 7 is a process where a trustee is appointed to review your assets and financial situation, sell those which are not exempt, and distribute the money among your creditors. Individuals or small businesses can file for Chapter 7 bankruptcy.
As with any legal process, filing for Chapter 7 bankruptcy involves filling out a lot of paperwork and filing it on time with the bankruptcy court. The debtor must:
File a petition with the bankruptcy court

Provide a list of all assets and debts

Provide current income and current living expenses

Turn over a list of all property owned

Give the trustee a copy of their last two tax returns
After you file a petition for Chapter 7, creditors will stop trying to collect from you.
We know this process can be complex and requires a great deal of time and attention to detail. A bankruptcy attorney on our team can go over the details of your case, gather all relevant information, and file all paperwork with the court in a timely fashion. Our goal is to get you on the right path to financial recovery and free of all debts while retaining your assets.
Chapter 7 Bankruptcy Exemptions in North or South Carolina
Here is a list of the property you can generally protect from creditors when filing for Chapter 7 bankruptcy in North or South Carolina:
Property used as your residence

Your car (up to a certain value of equity)

Your pension and retirement accounts

Your life insurance

Public benefits (unemployment benefits or workers' compensation)

Your personal property (clothing, furniture, appliances up to a certain amount)
Our bankruptcy team can represent you and protect your assets when filing for Chapter 7 bankruptcy. Request a bankruptcy lawyer consultation and let us help with your case.
Chapter 7 Bankruptcy Discharged
Once your case has ended, you will receive a discharge order, meaning you have been released from liability on your debts, and creditors can no longer attempt to collect. However, keep in mind that certain debts cannot be erased, including:
Student loans

Recent taxes you owe

Alimony and child support

Any debts incurred through fraud
When it comes to your bankruptcy case, unless there is an objection to the discharge by an interested party, the court will generally issue a discharge two to three months after the meeting of creditors occurs (341 hearing).
Personal Injury Lawyer Near Me 828.286.3866
How a Lawyer From Our Firm Can Help You
When you choose to have a bankruptcy attorney from our firm represent you, we will handle all aspects of the case from start to finish while you focus on your family. Our lawyer will do the following:
Analyze the details of the case

Gather all evidence and make a comprehensive list of your assets and debts

Go over a strategy with you to get you back on solid financial ground

File all relevant paperwork with the bankruptcy court on time

Attend your 341 hearing and protect your rights

Keep you updated on the progress of the case
What Our Past Bankruptcy Clients Have to Say About Us
Our team is passionate about helping our bankruptcy clients get back on track. Here are just a few Google reviews reflecting our dedication and commitment to our clients:
"Simply put, Caleb did everything that I could possibly have expected and more. Even in the years following the bankruptcy, Caleb and Sandie went way above and beyond to help us with every aspect of the process. You will not find better people." – John
"Informative…there when I emailed. Understanding without judgment.
I am very satisfied with Mr. Farmer and his pleasant staff…Mrs. Ann Doty never let me down…5 stars." – Sharon
Call Farmer & Morris Law, PLLC, for Assistance Today
If you face a mountain of debt and are unsure where to go, our bankruptcy attorneys are here to help. We can assist you in filing for Chapter 7 or one of the other types of bankruptcy from our offices in North or South Carolina.
Call Farmer & Morris Law, PLLC, today at (828) 286-3866. A team member is standing by for your initial free consultation.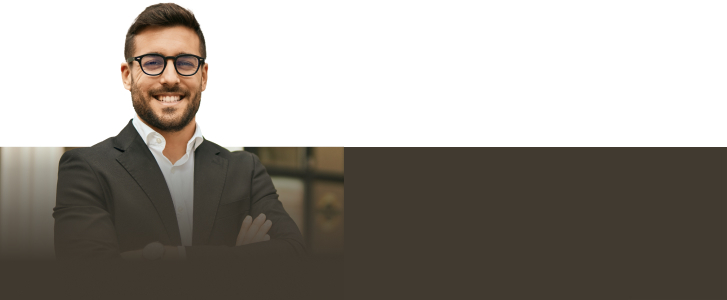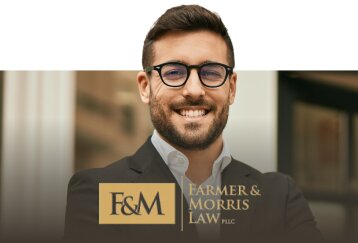 Contact our team today so we can fight to help you get the compensation you deserve.

Contact Our Firm Today »