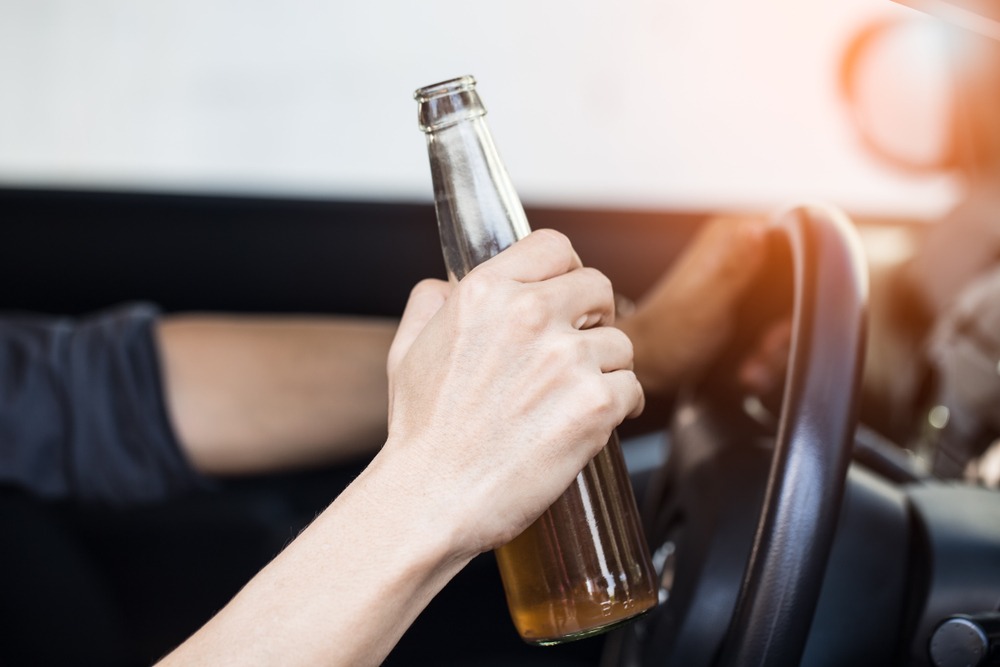 If you or someone you love was injured in a car wreck with an intoxicated driver, you can seek compensation for the resulting damages. DUI car crashes often cause severe injuries that require expensive, lasting medical care. Additionally, victims may suffer from loss of income and emotional distress after a collision.
A Shelby DUI accident lawyer from Farmer & Morris Law, PLLC, can fight for compensation for your injuries and other losses through a claim or lawsuit. Depending on the circumstances of your case, you could recover a wide range of damages. Our injury attorneys in Shelby can guide you through the process and advocate for your financial recovery. A free consultation with our team awaits when you call.
How Much You Could Recover in a Shelby DUI Accident Case
Victims often suffer severe and costly injuries in DUI car wrecks. As such, North Carolina law allows you to seek compensation from the other driver to address the damages you incurred. Doing so requires proving that your damages resulted from the wreck and calculating their value.
Your exact case value will depend on the severity of your injuries, your total amount of losses, and the other party's percentage of fault. Examples of damages we often seek for our clients include:
Medical expenses,

including costs for surgeries, medications, specialist visits, mobility aids, and future medical care

Damage to your personal property,

such as your vehicle and any other property broken due to the crash

Lost income,

including compensation for lost earning capacity if your injuries affect your career trajectory

Pain and suffering damages

for any physical pain your injuries cause you daily

Emotional anguish,

including mental issues such as anxiety or PTSD

Loss of enjoyment

if you can no longer participate in activities you once enjoyed
The Importance of Identifying All Your Damages
Due to the severe nature of a DUI wreck, including all of your losses when estimating total case value is crucial. Unfortunately, crash victims sometimes end up with less than they need to recover and adjust to life.
Our DUI accident attorneys in Shelby will carefully review your case so that the amount we request adequately reflects your current and future losses. Our goal is to leave nothing out so you can avoid any out-of-pocket costs.
For a legal consultation with a dui accidents lawyer serving Shelby, call 828.286.3866
How a Lawyer from Our Firm Can Help with Your Case
At Farmer & Morris Law, PLLC, we understand how important it is to get compensation for your injuries after a crash. One of the most important ways our attorneys can help is by collecting evidence to support your Shelby DUI collision case. Once you hire us, we will seek:
The police report from the responding officer outlining details from the scene and the results from any impairment tests they conducted

Information about the other party's driving history, including any past convictions or charges of DUI

Statements from any other drivers or bystanders who may have witnessed the wreck

Surveillance footage from nearby businesses or home security footage from residents near the crash site

Your medical records and expert testimony explaining your prognosis and recovery needs
In addition to collecting evidence, our injury lawyers can help determine the value of your case, negotiate with the other party's insurance company on your behalf, and handle all other aspects of your claim so you can focus on recovering.
Shelby DUI Accident Lawyer Near Me 828.286.3866
Understanding the Time Limit for Filing a DUI Injury Lawsuit in Shelby
It's critical to identify the time limit for bringing a lawsuit after a crash. In North Carolina, G.S. § 1-52 gives you only three years to file a personal injury lawsuit with the appropriate court. Likewise, the time limit is only two years for wrongful death lawsuits, per G.S. § 1-53.
You will need to file by the appropriate deadline to take the case to trial. Note that if the defendant is also facing criminal charges, you don't have to wait until the criminal case is over to file your civil lawsuit.
In DUI crash cases, it is especially important to get started quickly. Doing so will protect your right to sue and help prevent the loss of key evidence you will need to support the case.
Who Can Be Sued for a DUI Collision?
In North Carolina, all motorists have a duty to drive safely and in a way that minimizes the potential harm to others. When a driver drinks before getting behind the wheel, they can be liable for damages if a collision results. If you have been hurt in a DUI crash in Shelby, our lawyers can help you prove that the other driver's actions are the cause of your injuries.
According to G.S. § 18B-305, it is also unlawful for alcohol vendors to knowingly sell or give alcohol to a person who is intoxicated. Depending on the circumstances of your case, the person who gave the other party alcohol may also be liable for your injuries. These dram shop laws also include social hosts or individuals who provide alcohol to others, such as people serving alcohol at a house or dinner party.
Complete a Case Evaluation form now
Hire a DUI Injury Attorney from Farmer & Morris Law, PLLC
Our car accident lawyers are here to help you build a claim or lawsuit after a DUI crash leaves you or a loved one injured. We can gather the evidence needed to show the cause of your wreck, the negligence of the other driver, and the value of your case.
Call us at (704) 482-1112 for more information on how we can help. You'll receive a free consultation regarding your case.
Call or text 828.286.3866 or complete a Case Evaluation form