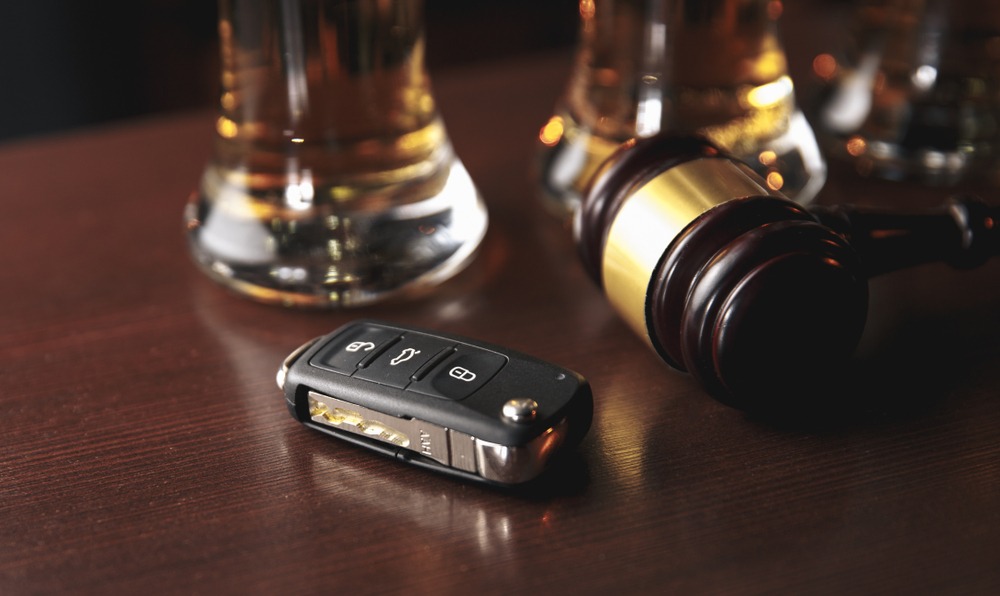 If you or a loved one suffered injuries in a DWI accident that was the other driver's fault, you might want to pursue damages. An attorney from our office can help. Farmer & Morris Law, PLLC, is proud to serve the residents of Polk County and its surrounding communities in southwest North Carolina.
One of our Polk County DWI accident lawyers can review your case during a free initial consultation. Together, we'll determine if we're a match to move forward with your compensation claim.
You May Qualify for Considerable Compensation
As a victim of a DWI accident, you could file a lawsuit if you suffered injuries. In addition, you can file a wrongful death lawsuit if your loved one lost their life. In either case, you may qualify for economic and noneconomic damages.
The Economic Damages You May Qualify to Receive
These damages are the crash-related costs you incurred or expect to spend. They can include expenses like:
Medical expenses:

The bills you racked up after seeing a medical professional for treatment of your wreck-related injuries

Loss of income:

Salary, wages, benefits, and other income you didn't receive because you missed work recuperating from your injuries

Loss of earning capacity:

Earnings you'll lose permanently due to your injuries preventing you from returning to the same job

Property damage:

Money you must spend on repairing or replacing your car, bicycle, or other property damaged in the wreck.
Non-Economic Damages You Could Qualify to Recover
Noneconomic damages compensate you for both the physical and emotional costs the wreck caused you. These damages are more challenging to quantify, but a lawyer from our firm can help. These damages can include:
Pain and suffering:

The effects the accident had on your physical or emotional well-being

Disability:

The temporary or permanent physical or mental conditions you acquired due to the wreck

Disfigurement or scarring:

Physical damage or scar tissue that permanently affects the injured area's range of motion, your appearance, or your confidence

Reduced quality of life:

The impact your injuries still have in your everyday life (e.g., your ability to live independently and enjoy your hobbies)
There could be additional economic and noneconomic damages in wrongful death cases. For example, you could recover funeral and burial expenses or for the loss of companionship with your deceased loved one. A lawyer from our firm can review your wreck and determine which damages apply to your situation.
One of Our Lawyers Can Help You Fight for Damages
When you hire an attorney from Farmer & Morris Law, PLLC, you get a dedicated partner who will fight for the damages you deserve. Your lawyer will do everything in their power to help you.
Your Lawyer Can Quantify Your Damages for You
Your attorney will gather your receipts, repair invoices, medical bills and records, and pay stubs to calculate your monetary losses. In addition, they can assess your noneconomic damages and place a monetary value on them. By calculating your case's worth, we can prevent the insurance company from offering less than what you deserve.
We Can Meet with Insurance Adjusters
Our attorneys are not intimidated by the insurance companies and their team of adjusters and lawyers. Instead, we'll happily meet with them on your behalf to negotiate a fair settlement.
We Can Go to Court If We Must
When we can't negotiate a pretrial settlement for a client, we will schedule a trial date, prepare a compelling argument, and present their case to a judge and jury.
We Will File Your Paperwork
Your lawyer can complete all necessary forms correctly and within any deadlines because a court can dismiss a case if specific deadlines aren't met.
We'll Keep You Updated As We Proceed with Your Case
When anything happens with your case, we'll let you know. We'll also explain their implications and advise on any next steps you should take.
You Should Start Pursuing DWI Wreck Damages Soon
It's best to start pursuing damages as soon as possible after a collision. Some valuable pieces of evidence could disappear if you delay. In addition, evidence that gets ignored for too long could become obsolete or lost for good. For instance:
Witnesses' memories of the wreck can become cloudy or fade over time

Witnesses might delete relevant photos or video recordings from their devices

The police may discard relevant accident reports after a while

A business might delete surveillance camera footage after a set period
Additionally, you have a legally imposed timeline for your case. A lawyer from our firm can help ensure you meet this timeline. Our firm will file your lawsuit within the statute of limitations that applies to your particular case:
Up to three years for a personal injury lawsuit, per

G.S. § 1-52

Up to two years for a wrongful death lawsuit, per

G.S. § 1-53
The Cost of a DWI Wreck Lawyer in North Carolina
The costs of our firm's lawyers are competitive with those of other lawyers in the region. Additionally, our personal injury team works on contingency, meaning you pay no upfront fees or retainers to work with us.
Finally, we offer each client a free consultation so that you can visit with a member of our team at no cost to you.
Book Your Free Consultation with Us Today
Did you sustain injuries in a wreck caused by an intoxicated driver in Columbus or elsewhere in Polk County? The DWI accident attorneys at Farmer & Morris Law, PLLC, can help you recover the compensation you need for the losses you suffered.
During your free initial consultation, one of our team members will review your case and help you decide how to move forward. We're confident that we can help you prove liability and pursue the compensation you deserve. So, call us today at (828) 286-3866.