As a motorcycle driver or passenger, you are much more likely to suffer severe, even catastrophic, injuries than the driver and passengers in the at-fault vehicle. You are also more likely to have significantly higher costs associated with your recovery and property damage. When our team represents you, we help you assess your recoverable damages and build a case for compensation from the at-fault driver.
Our Polk County motorcycle accident lawyer will collect and review your evidence. Then, because we also handle communications for you, we present your proof to the at-fault driver and request the appropriate amount of compensation. At Farmer & Morris Law, PLLC, we leave nothing to chance when handling your case. Instead, we make sure your claim gets the attention it deserves.
Economic and Noneconomic Financial Recovery
After a motorcycle wreck that another driver caused, you might know you qualify for compensation. However, it can be hard to assign a value to your damages on your own or even assess them objectively. Our team helps you recover two types of damages – economic and noneconomic.
The economic damages our attorney helps you recover include:
Past and future medical bills

Past and future income loss

Property damage or destruction

Diminished property value
The noneconomic damages our attorney could help you recover include:
Physical disability

Physical disfigurement

Pain and suffering

Mental anguish

Emotional distress

Loss of enjoyment of life
We obtain copies of your written prognosis from your physicians to ensure the accuracy of the value we assign to your case. We also get copies of your cycle's repair estimate or blue book value if the insurance company declares it a total loss.
Potential Motorcycle Accident Recovery Timeline
As much as you might like to settle your case quickly and focus on your recovery, a speedy settlement is not always a good resolution to your case. Accepting a quick payment could mean some costs of the wreck had not materialized yet, such as physical therapy to rehabilitate injuries. In addition, once you accept a settlement, you cannot request additional compensation at a later date.
The potential timeline of your case can be difficult to determine. You have the final say in accepting a settlement offer and play an essential role in the timeline. We aim to settle your case as favorably as possible, not necessarily as quickly as possible. However, we'll strive to comply with the state's filing deadline to protect your right to go to court if necessary.
North Carolina's Statute of Limitations
After a motorcycle wreck in Polk County, North Carolina's statute of limitations sets the deadline for recovering compensation from the at-fault driver. Failing to understand or comply with the statute of limitations can prevent you from recovering the damages you qualify to receive for the at-fault driver's negligence. Accordingly:
If you or a loved one suffered injuries, the personal injury statute of limitations

generally entitles you to up to three years to file your lawsuit, according to

G.S. § 1-52

If a loved one did not survive the wreck, the wrongful death statute of limitations

generally entitles you to up to two years to file your lawsuit, according to

G.S. § 1-53
With sufficient notice, our team will ensure we meet the filing deadline. Getting us involved in your case early has the added benefit of allowing us to investigate and build your case thoroughly before memories fade and evidence disappears.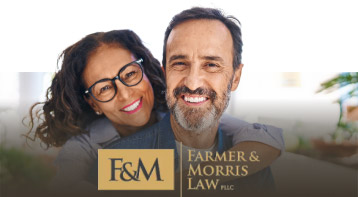 Our goal is excellence in legal representation, in every case, with every client and at every stage.

Contact Our Firm Today »
Building Your Case for Recoverable Damages
When our motorcycle accident lawyer manages your request for compensation, you can leave all the details of your case with us. When our Farmer & Morris Law, PLLC, team represents you in southwest North Carolina, we will:
Investigate the cause of your wreck

Prove the at-fault driver's liability

Document the monetary value of your case

Collect and review evidence and documents

Communicate with the at-fault driver's insurance company and lawyer
We never pressure you to accept a settlement you don't find acceptable. Instead, we work hard to negotiate a favorable monetary settlement for you or represent you in court if we can't reach one.
Compiling the Evidence That Supports Your Compensation Request
We build your personal injury case with the evidence we collect for you. Because we understand the importance that the evidence plays in your quest for compensation, we collect the following for you:
Medical records

Financial records

Accident report

Injury photos

Accident scene photos

Repair invoices
We also add your written statement to your file to ensure your story gets heard. In addition, we canvass the area where the wreck occurred for witnesses. We also look for smartphone, dashcam, residential, and commercial photos and videos that support your version of the wreck's cause.
See Why Previous Clients Recommend Our Law Firm
Attention to detail and a personal touch are the hallmarks of our personal injury law firm. Our clients attest to our commitment to zealous representation when they leave reviews like these:
Joann Torres:

I was very pleased with the services and professionalism of Ms. Valentine and her office. I was very pleased with her knowledge of the matter and her attention to detail. I would recommend Ms. Valentine and her office to anyone seeking legal assistance.

Jennifer Stevens:

Attorney Gabrielle Valentine more than exceeded my expectations. She was easy to communicate with and always quick to respond to any questions or concerns I had. I highly recommend her.
Read more about our legal team on our attorneys page and see why no legal team will work harder to get the compensation you are entitled to recover.
Review Your Case at No Cost to You
Were you or someone you love involved in a recent motorcycle wreck? A member of our case consultation team will review your Polk County motorcycle wreck case for free. Find out how hard our motorcycle accident lawyers will fight for your financial recovery. Contact one of our Farmer & Morris Law, PLLC, team members today by calling (828) 286-3866.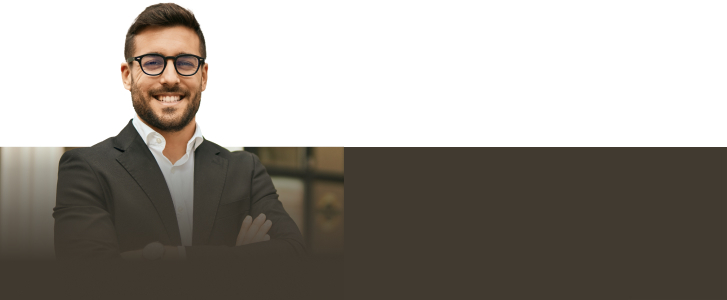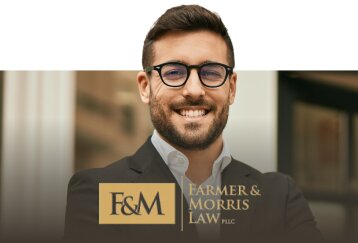 Contact our team today so we can fight to help you get the compensation you deserve.

Contact Our Firm Today »