If you've been involved in a hit and run accident, the frustration, physical and mental healing process, and financial loss can be overwhelming. You shouldn't have to deal with the added stress that can sometimes come with looking for the right personal injury lawyer to represent what is in your best interest. If you are in need of a Marion hit and run accident lawyer, let the lawyers of Farmer & Morris Law, PLLC fight for your rights.
The Lawyers at Farmer & Morris Law, PLLC Are Ready to Take on Your Hit and Run Case
At Farmer & Morris Law, PLLC, our team of lawyers can help you get the representation you deserve. Our law firm stands by the mission of fighting with integrity so that we can achieve favorable results in your case. We've helped countless clients throughout greater North Carolina in cases spanning from personal injury to family law to bankruptcy, and now we're ready to help you deal with your hit and run accident.
Our firm understands the importance of working with a professional you can trust to fight for your rights. That is why we are proud to share that our office has been continuously recognized as one of the best in the area by both local and national organizations.
With recognition from the American Institute of Family Law Attorneys, the National Academy of Personal Injury Attorneys, and testimony from previous clients, we're proud to offer a range of legal services to support you in your time of need.
Understand Your Rights Following a Hit and Run in North Carolina
It's important to know what your rights are following a hit and run car wreck. Whether the driver of the other vehicle caused the wreck or you were a passenger, you are entitled to certain rights and protections.
It's important to act promptly in order to seek out compensation and damages you deserve. Let's go over some important considerations after a Marion hit and run accident.
Am I Entitled to Compensation After a Hit and Run Accidents?
As with many other states, North Carolina is an "at-fault" state. This means that if you suffer injuries in a motor vehicle accident, you can recover damages from the driver who was "at fault."
With this in mind, it's important to consider who to seek damages from. North Carolina allows you to pursue compensation from the following parties:
Your own insurance company, as North Carolina law requires you to carry uninsured motorist coverages per G.S. 20-279.21. Your insurer may seek out compensation from the insurance company of the at-fault driver if they are able to locate the other party.
The at-fault driver through a personal injury lawsuit. The at-fault driver can also include the driver of the vehicle you were in at the time of the car wreck.
Through a third-party claim that's aimed at the at-fault driver's insurance company.
North Carolina Damages for a Hit and Run Accident
Compensatory damages are funds that compensate a victim's losses due to a car wreck. Compensatory damages can include but are not limited to the following:
Medical expenses
Loss of income or wages
Property damage
Mental and emotional distress
For some losses, damage caps can limit the total of damages you can recover during a personal injury claim. In North Carolina, punitive damages in personal injury claims are capped at $250,000 per G.S. § 1D. It's important to note that punitive damages in a personal injury case are uncommon.
It's important that you collect evidence that supports your losses following a car wreck. Evidence can include anything that supports your claims including medical bills, witness testimonials, and statements detailing the loss of your income. A Marion hit and run accident attorney with our firm can help you obtain evidence and determine which compensatory damages you can pursue.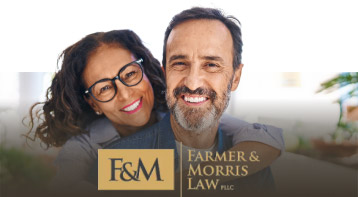 Our goal is excellence in legal representation, in every case, with every client and at every stage.

Contact Our Firm Today »
Contributory Negligence Could Impact Your Hit and Run Case
North Carolina observes the standard of contributory negligence. This means that if your actions contributed to the wreck, you may not be able to recover damages. This standard applies no matter the level of negligence on either party.
With hit and run wrecks, however, the negligence is pretty cut and dry. Our Marion hit and run accident lawyers can figure out how contributory negligence applies in your case. We will work to fight back against accusations that try to blame you for someone else's actions.
How North Carolina's Minimum Vehicle Insurance Coverage Can Compensate You After a Hit and Run
As you seek compensation, it is important to understand the type of coverage drivers in North Carolina must have. Understanding this coverage will allow you to get a sense of how much compensation you can recover and from whom.
As outlined by the North Carolina DMV, drivers need the following minimum coverage for bodily injury and property damage:
$30,000 for bodily injury of one person
$60,000 for bodily injury of two people or more
$25,000 in coverage for property damage
The mandatory uninsured motorists coverage must also meet these state minimums. It is important to note that the minimum coverage does not dictate how much compensation you should expect from the at-fault driver. However, it will let you gauge whether or not it would be in your best interest to pursue one party over another when you file your claim.
Statute of Limitations on a Hit and Run Accident When Filing a Lawsuit
If you're involved in a hit and run accident, or any other motor vehicle accident for that matter, you must act before the personal injury three-year statute of limitations expires per G.S. § 1-52.
It's important to consider the time frame carefully because the circumstances of your case may take months, if not years, to conclude. Working with a Marion hit and run accident attorney can help you move through this process more efficiently.
Speak With a Marion Hit and Run Lawyer Today
If you have been injured in a vehicle wreck due to another driver's negligence, a Marion hit and run accident lawyer can help you understand your rights and the local laws that apply to your case. Contact Farmer & Morris Law, PLLC today to talk to one of our team members about how our legal services can help you.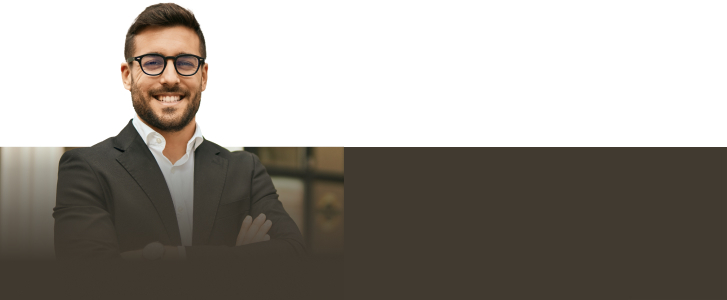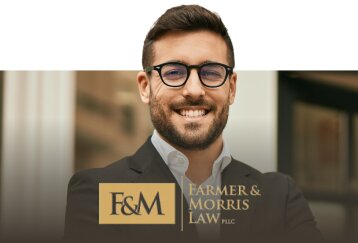 Contact our team today so we can fight to help you get the compensation you deserve.

Contact Our Firm Today »