If you have been hurt, the first steps you should take include:
Receiving immediate medical attention
Collecting evidence and photos at the scene
Requesting witness contact information
Filing a written accident or incident report
Contacting a personal injury law firm
Although these steps discuss actions you should take after a car accident, they also apply to any accident in which you were injured and might seek compensation. If your injuries occurred because of negligence, you likely qualify for compensation from the at-fault party. The steps you take immediately after the accident may help preserve your right to financial recovery.
Accept Medical Care for Your Injuries
If you are injured in a place where other people are present, and emergency medical care is summoned to the scene, take advantage of having your injuries treated immediately. You may also receive ambulance transportation to a local hospital. These expenses are recoverable as part of your lawsuit, which may also compensate you for additional medical care, including:
Hospital stays
In-home care
Medical devices
Required surgeries
Carefully track your injury-related health care to ensure all recoverable medical expenses are included when valuing your case. Your lawyer may request your medical records and bills from your treatment facilities and from any documentation you receive in the mail.
Track Injury-Related Other Expenses
Help establish the cost of injury-related expenses by supplying your lawyer with documents and evidence that supports your injury-related expenses, which may include:
Property damage
Pain and suffering
Emotional distress
Physical impairment
Property replacement
Lost wages and income
To help substantiate these costs and prove your right to recover damages, your lawyer may request medical, financial, and personal records. Comply with these requests and include additional information that proves the costs of your financial expenses and losses.
Collect Evidence and Photos that Support Your Lawsuit
To complete your evidence file and prove the at-fault party's negligence caused your injuries and financial damages, your lawyer may ask for photos, witness statements, and official written accident or incident reports. Depending on how you were injured, this evidence may include:
A car accident report
A report from animal control
An internal incident report
Witness statements from others who observed the incident or your suffering
Photos of your damaged property and photos of your injuries
Provide your lawyer with as many photos of the following as possible:
Your injuries
Your damaged property
The accident scene
When you take accident scene photos, try to include as many details in your photos as possible. If you were injured by a dog, try to get its picture. If you slipped and fell, try to get a photo of the floor or stairs that caused your fall.
Collect Critical Contact Information
If your personal injury case stems from a car accident, you might be required to file a crash report that captures important information and contact details. If your case stems from any other type of accidental injury, collect contact information from the following people as soon as possible:
The at-fault party
Accident witnesses
Investigators
Ideally, you will get this information at the accident scene. If necessary, a personal injury lawyer might be able to help you obtain this information at a later date. Use your smartphone, if necessary, to help capture important contact details, and keep notes regarding your daily suffering and limitations following your injury.
Personal Injury Lawyer Near Me 828.286.3866
Make Your First Steps After an Accident Meaningful
According to the American Bar Association (ABA), your lawsuit has a time limit, called the statute of limitations, that you must follow. The personal injury lawyer you hire to represent you can explain the timeline that applies to your lawsuit and ensure it is filed in time. Consulting and hiring a legal team early may also mean they have time to:
Interview witnesses
Examine the accident scene
Compile evidence
Take pictures
Locate videos
Do not overlook the importance of early intervention. Consult a personal injury law firm familiar with local, state, insurance, and personal injury law and the impact the law may have on your ability to collect compensation.
Contacting a Law Firm Is an Important First Step
Getting a local lawyer to advocate for you is an important part of filing a lawsuit against the at-fault party or even negotiating a settlement with the at-fault party without having to file suit. A lawyer may be able to help you build a complete case file and negotiate a financial settlement to maximize your recovery.
If you have been hurt, the first steps you should take include calling our client support team as soon as possible. Contact a personal injury team member at Farmer & Morris Law, PLLC, to get immediate help seeking compensation. Call (828) 286-3866 for a free consultation.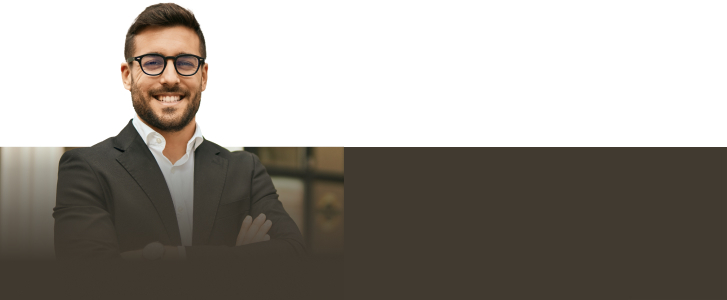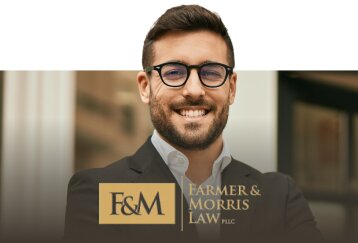 Contact our team today so we can fight to help you get the compensation you deserve.

Contact Our Firm Today »