We will explain each type of bankruptcy in this article. However, if you would like to learn more about which bankruptcy chapter may be appropriate for your financial situation, our law firm also offers free case evaluations to help prospective clients understand their legal options.
Chapter 7 Bankruptcy is Focused on a Complete Discharge of Debt
According to the United States Courts, Chapter 7 bankruptcy allows debtors to seek complete forgiveness or discharge of debts, with some exceptions. Debts discharged in Chapter 7 bankruptcy are not repaid by the debtors in this process.
Chapter 7 bankruptcy may involve the sale of non-exempt assets and using proceeds to pay creditors. This is referred to as the "liquidation" of non-exempt assets.
However, it should be noted that many types of assets are exempt from liquidation, and certain types are exempt up to a particular dollar amount limit. These items can include things like your house, car, clothing, and personal effects.
Our team handles Chapter 7 bankruptcy cases and we can help you consider your eligibility for Chapter 7 bankruptcy and what is necessary to obtain financial relief while protecting your assets.
Who Can File for Chapter 7?
There are various rules on who can file under this chapter. Per the Bankruptcy Code, you may be eligible for Chapter 7 bankruptcy if:
Your current monthly income is not greater than the state median, which is determined after a means test.
A prior bankruptcy petition was not dismissed within 180 days after you failed to appear in court or follow court orders.
You received credit counseling from an approved credit counseling agency within 180 days before filing for bankruptcy.
If you make enough income to repay some of your debts, we may suggest you file under Chapter 13 instead. If you are concerned about your business, we may suggest filing under Chapter 11 or Chapter 12.
Chapter 13 Bankruptcy Involves a Payment Plan
Individuals whose current monthly income is more than the state median might not qualify for Chapter 7, but there are still bankruptcy options available under Chapter 13.
Per the United States Courts, this chapter allows debtors to receive a court-approved payment plan that considers their income and sets reasonable, affordable monthly payments they can commit toward their debt for the next three to five years.
With this bankruptcy filing, you likely will have some percentage of your debts discharged while you agree to pay the rest. Also, as long as you continue to make payments, you are not obligated to liquidate any of your assets.
Personal Injury Lawyer Near Me 828.286.3866
Chapter 11 Bankruptcy Allows for the Reorganization of Debts
The United States Courts describes Chapter 11 as a bankruptcy option for businesses, as this offers an opportunity to "reorganize" a business instead of liquidating its assets and closing the business. Both small and large businesses can qualify for this type of bankruptcy. In certain circumstances, individuals can also file Chapter 11.
Chapter 12 Bankruptcy Applies to Small Farms
If you work as a "family farmer" or "family fisherman," you may be eligible to file under Chapter 12, according to the United States Courts. The U.S. government recognizes the financial hardships that small farm owners and their families face and offers help to those who are financially distressed.
Similar to Chapter 13, this chapter offers a court-ordered repayment plan that debtors can meet based on their farming or fishing income. It may offer more flexibility than Chapter 13 to restructure secured debts and as to the timing of the repayment plan.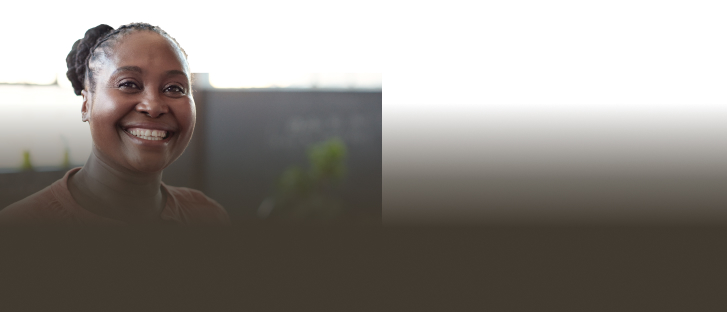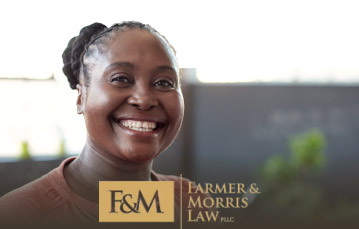 We look forward to meeting you and helping you to obtain justice, whatever your legal need may be.

Start Your Free Consultation »
Chapter 9 Applies to Government Entities and Departments
According to the United States Courts, this bankruptcy chapter is exclusive to municipalities, cities, towns, school districts, and taxing districts that need to reorganize finances within those areas. Individuals cannot file under this chapter.
Chapter 15 Bankruptcy Applies to International Business Affairs
Finally, as explained by the United States Courts, Chapter 15is an option for dealing with debtors, assets, or claims involving parties from more than one country. An example would involve creditors from foreign countries such as those for an international business.
Farmer & Morris Law, PLLC Can Help You File for Bankruptcy
At our law firm, we handle cases involving four of the six different types of bankruptcy. If you are considering bankruptcy as a financial option, we can help you file under:
Chapter 7
Chapter 13
Chapter 11
Chapter 12
Our team of bankruptcy lawyers understands which laws may apply to your case and can help you build your case file to submit to federal courts. We can assign a bankruptcy lawyer who serves your area to your case after reviewing your information.
Our Team Can Manage Your Case for You
Once you decide to work with our team, we can start managing your case right away and keep you updated on its progress. As our client, you do not have to be burdened with any legal tasks, as we can perform most duties on your behalf.
Some services we provide include:
Advising you on which bankruptcy chapter to file under
Explaining how filing for bankruptcy may affect you and/or your business
Preparing legal paperwork to file for the initial bankruptcy petition and subsequent motions
Ensuring all information on submitted paperwork is accurate and correct
Submitting paperwork on time to avoid any delays or dismissal of your case
Providing guidance should any obstacles occur during the bankruptcy process
Representing you in hearings with bankruptcy trustees, creditors, and other parties in the bankruptcy process
A Bankruptcy Lawyer from Our Team Can Work for You
Our law firm can help you prepare your bankruptcy case and make sure the paperwork you submit is accurate and correct. We know how meticulous these cases can be, so allow us to provide the attention your case deserves.
Call (828) 286-3866 for a free case evaluation. We want to understand what financial struggles you are facing so that we can advise you on your legal options. Reach out to Farmer & Morris Law, PLLC today.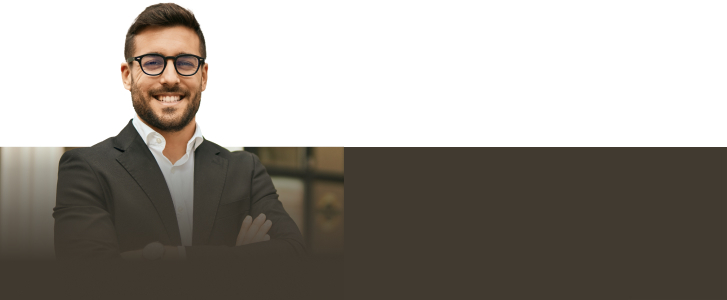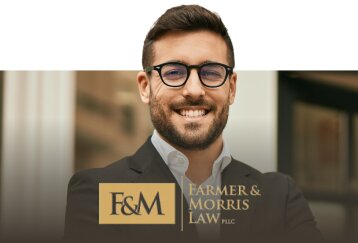 Contact our team today so we can fight to help you get the compensation you deserve.

Contact Our Firm Today »