Thinking about your own passing can be uncomfortable and prevent you from making important decisions. Yet, our Shelby estate planning lawyers understand the emotional impact of building your estate plan. We want to help you draft and submit documents that will ensure your wishes are respected after your passing.
At Farmer & Morris Law, PLLC, we want to make sure you, not the state, get to decide how your property and assets are distributed. Our estate planning team can also help your family understand your final wishes and respect the distribution of your estate. We're prepared to start working on your case today.
Ask Yourself These Questions When Considering Estate Planning Help
If you're unsure about retaining the help of an estate planning lawyer, ask yourself these questions:
Do I have a "digital executor," meaning someone who knows my online accounts' usernames and passwords?
Does my family understand my funeral arrangements?
Who will take care of my children if I pass away before they're 18 years old?
Do I have an active life insurance policy? Do I have any named beneficiaries?
Who will make decisions for me if I cannot? What if my preferred representative is unavailable?
If you're unsure of how to answer any of these questions, you should consider partnering with our estate planning team.
Our Comprehensive Estate Planning Services
For your estate plan to be complete, it must be comprehensive and should include contingency (or backup) plans. For example, if you name a guardian for your minor children, you should always name a second guardian should the first designee become unavailable.
A comprehensive estate plan will also:
Name beneficiaries for life insurance policies
Minimize tax liability, including inheritance and gift taxes
Occasionally reassess your estate plan and its goals
Name a power of attorney
Account for unexpected events
Name a personal representative (if necessary)
Without an estate plan in place, making important decisions and settling your affairs will be complicated for your surviving family members. With guidance and support from our estate planning team serving Shelby, you can alleviate future stress for your family by giving them a clearly-outlined plan.
Writing Your Will Can Help You Make Important Decisions
It is never too soon to start planning for the future. According to G.S. § 31-1, if you are 18 years old or older and of sound mind, you can formalize how you want your assets distributed and to whom.
Creating a will is an important legal process that must comply with state laws. Our legal team can ensure yours does and that it allows you to:
Appoint a power of attorney
Appoint a healthcare power of attorney
Name the recipients of your assets
Name guardians for your minor children
Ensure heirlooms stay in your family
Create trusts and designate trustees
Designate an estate administrator
Not having a will (referred to as "dying intestate") will mean the state makes decisions on your behalf. It means your real and personal property will be divided among specific relatives.
That also means friends and non-related loved ones may not receive anything you wanted them to have. Neither will your favorite charities or other non-profit organizations you would have preferred to include.
Additional Documents Your Estate Plan Needs
Your last will and testament is only the start of a comprehensive estate plan. A complete estate plan requires a number of additional documents, including:
Financial power of attorney — This document allows you to select a trusted friend or family member to make financial decisions when you can no longer do so.
Health care power of attorney — This document allows someone to make medical and end-of-life decisions (or implement the plans you previously made) when you cannot.
Final arrangements — These documents clarify your funeral, burial, and other final arrangements.
Trusts — This document allows the management of certain affairs and avoids the probate court process.
According to the North Carolina Judicial Branch, the probate process verifies your will and allows your property to be distributed accordingly. Your situation is unique and may require additional documents if you are a business owner, have significant investments, or have debts that must be addressed.
Our estate planning attorneys in Shelby will ensure your specific needs are met and respect your goals.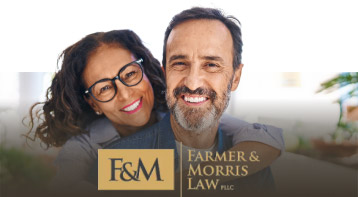 Our goal is excellence in legal representation, in every case, with every client and at every stage.

Contact Our Firm Today »
Our Personal Approach To Estate Planning and Administration
When you are ready to put your affairs in the appropriate legal order, our team will help you navigate the process from start to finish.
If you choose our estate planning team at Farmer & Morris Law, PLLC, we will:
Create an accurate list of your property, assets, bank accounts, etc.
Review all documents for accuracy and lawful compliance
Adjust your plans if your family situation or finances change
Eliminate the risks of do-it-yourself wills and estate planning
Help you make important appointments and designations
You do not have to struggle through legal language, make difficult decisions on your own, or worry about making costly errors. When you're ready to start creating an estate plan, we're ready to handle everything in its entirety.
Hear What Previous Estate Planning Clients Say About Us
Our estate planning lawyers work hard to meet the needs of every client we represent. When they talk about planning their estate with our law firm, previous clients say:
Gerard Croteau: I am a recent transplant to North Carolina and was in need of updating my will and powers of attorney and had Mrs. Davies help in these matters…Would not hesitate to return when necessary!
Normie Halverson: My husband…and I recently had our wills updated by Hannah Davies…We thank her for representing us and giving us the confidence that our wishes will be fulfilled.
Find more recommendations and reviews like these on our testimonials page.
Review Your Shelby Estate Planning Needs
The sooner you start the estate planning process, the sooner you can put your mind at ease. Find out how our estate planning lawyer can help you create a customized estate plan that meets your specific needs and goals.
Learn more by contacting one of our team members at Farmer & Morris Law, PLLC. We're ready to meet your needs now.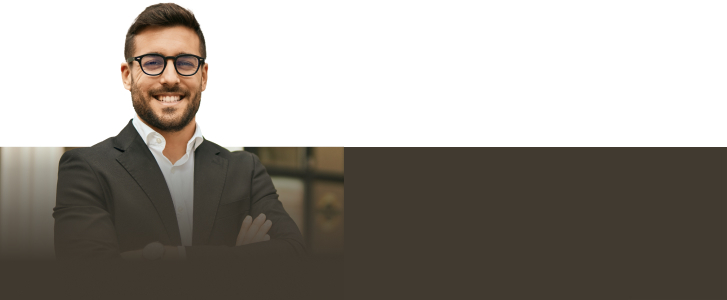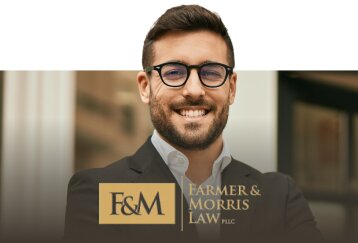 Contact our team today so we can fight to help you get the compensation you deserve.

Contact Our Firm Today »