If you are involved in a contract disagreement or construction challenge, our team may be able to help. Building a civil case can be time-consuming and difficult. Our Cleveland County civil litigation lawyer at Farmer & Morris Law, PLLC, can help you build a comprehensive case for compensation by proving the other involved party breached your contract or was otherwise at fault. We will also gather evidence and negotiate a favorable financial settlement on your behalf.
Civil litigation can be difficult to navigate on your own. With help from our team, you can prove the other involved party did not uphold their part of a contractual obligation that caused your financial damages. We can also help define the financial impact of their breach and fight for the compensation that their failure to meet their obligation warrants.
Recovering damages in civil litigation
Evidence we collect to support your civil case
What you can expect when our team fights for you
Civil litigation has a time limit
Our law firm is client-oriented and client-focused
Get help building your civil case today
Recovering Damages in Civil Litigation
In North Carolina, G.S. § § 1A-1 outlines the rules and procedures involved in filing a civil lawsuit. As a plaintiff in a civil case, you may prefer to resolve yours without the stress of a prolonged trial. When our team represents you, we fight hard for a settlement to compensate you for any loss of profits or other financial damages you incur without going to court. Your recoverable damages may include:
Loss of profits
Consequential damages
Legal fees
Liquidated damages
Punitive damages, if applicable
Our team carefully reads through your contract and any addendums or amendments to identify the other involved party's breach and any remedies the contract may contain. Damages in a civil case can be difficult to identify and designate, so our case assessment team will help carefully identify and calculate the financial compensation the at-fault party's breach or negligence entitles you to.
Evidence We Collect to Support Your Civil Case
Building a solid case against the person or entity who breached your contract or whose actions caused your damages can be trying on your own. When our team builds a case for you, we do more than gather your evidence in one secure place. We also organize it and present it to the defendant's representatives. Supportive evidence we look for includes:
Your original contract
Any subsequent revisions
Construction plans
We will also request all related correspondence between you and the other party, including voicemails, emails, and photos. If witnesses can support your case, we may also include witness statements in your case file. In short, we leave no stone unturned in our fight for your compensation.
What You Can Expect when Our Team Fights for You
If you have a case involving civil damages and want to hold the other party in a contract, construction, land, or other dispute financially liable for a breach on their part, our team is on your side. Our civil litigation lawyer fights hard to ensure clients in Cleveland County get the legal protection and support they need. Our Farmer & Morris Law, PLLC team will:
Carefully review your case and its merits
Handle all legal and contractual paperwork
Keep you updated throughout your case
Explain complex legal principles
Help you avoid a lengthy court case
We help you avoid a judge or jury trial by negotiating an out-of-court settlement between you and the at-fault party. Our team members also make sure your case meets all required mandates and regulations of the court including time restrictions.
Civil Litigation has a Time Limit
North Carolina law imposes a time limit commonly called the statute of limitations on civil lawsuits. Knowing and complying with the filing deadline is a crucial part of your case, because failure to do so could prevent you from getting the compensation you deserve.
The statute of limitations that may apply to your case includes G.S. § 1-52(1) which generally limits your ability to file a lawsuit based on a written or oral contract dispute to three years. If the statute of limitations expires:
You will not be allowed to file your civil lawsuit.
If filed, your case will be dismissed immediately.
Either of these circumstances will prevent you from legally compelling the at-fault party to meet their obligation. Our team will identify the filing deadline that applies to your specific case, and, with sufficient notice, will make sure your case is filed within the allotted time.
Our Law Firm is Client-Oriented and Client-Focused
Although financial compensation is the goal of most civil cases, it is not our team's only goal. When we represent you, we support you in more ways than one because we believe in the rights of injured parties and the responsibilities of negligent parties. Of our legal service and client support, three of our recent previous civil litigation clients said:
"I have known Josh since opening his business in Rutherfordton. I have used his services as well as seen him represent others in court situations. He represents his clients well and is very professional…and he is one of the most intelligent attorneys I have used." — Gene
"I went to Josh a little over a year ago to help me with a case involving a repair on my house…He was so easy to talk to and was a great and focused listener…He won the case for me and…I recommend him highly to anyone. You will be very pleased." — Jayne
"I enlisted Mrs. Hannah Davies to handle my problem [and] in two weeks I had my money back…In the future, If I have problem, Mrs. Davies will be my first call." — Gerald
You do not have to fight a civil case on your own. Your case and its outcome are important to our team, so we work hard to ensure we work with you in a supportive environment, and you get the compensation you are entitled to because of the at-fault party's negligence.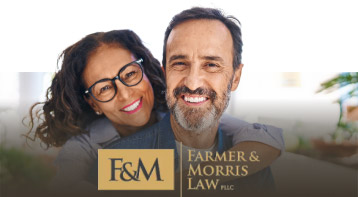 Our goal is excellence in legal representation, in every case, with every client and at every stage.

Contact Our Firm Today »
Get Help Building Your Civil Case Today
Civil litigation can be complex without legal support and familiarity with the law in North Carolina. When our civil litigation lawyer represents you in Cleveland County, we handle the legal details and settlement negotiations for you.
Find out how else we fight for compensation by contacting one of our Farmer & Morris Law, PLLC team members at (828) 286-3866 today.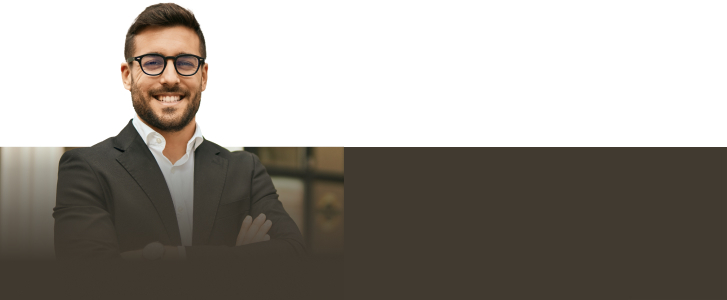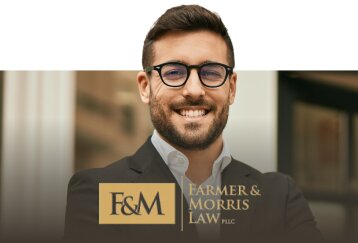 Contact our team today so we can fight to help you get the compensation you deserve.

Contact Our Firm Today »