When you are arrested and charged with a crime, you can face serious consequences that place your freedom and future at risk. Criminal charges can lead to a permanent record that can limit your employment, housing, and education options. It can take anywhere from several months to over a year to resolve a criminal case, depending on the severity of the charge and whether you enter into a plea agreement or take your case to trial.
A Spindale criminal defense lawyer will ensure that your rights are protected throughout your criminal case process. Getting arrested can be an overwhelming and scary experience, but it is important to consider retaining a lawyer before you discuss your charges with law enforcement or provide a statement.
A lawyer can:
Contest the charges against you
Compel discovery
Challenge witness statements
Challenge witness credibility
Negotiate a plea agreement with the prosecution
Challenge the admissibility of evidence
Represent you at trial
Following your arrest, you have the right to contact legal counsel and invoke your rights against self-incrimination (in part secured by Miranda v. Arizona), meaning that you do not have to discuss the details surrounding your charges with police officers or prosecutors.
Many criminal charges involve non-violent misdemeanors, such as:
Driving while intoxicated
Disorderly conduct
Larceny involving $1,000 or less and shoplifting
Drug possession (depending on type and amount)
Trespassing
Vandalism and property crimes
Felony charges can involve:
Drug manufacturing and distribution
Burglary
Unlawful possession of a firearm
Manslaughter
Perjury
Certain variations of larceny
The criminal justice process begins when you are charged with a crime and ends with either a plea agreement, dismissal of charges, or a trial verdict. You can be sentenced to anything ranging from a fine to incarceration.
If you have been charged with a crime, call Farmer & Morris Law, PLLC today at (828) 286-3866 for a free consultation.
A Lawyer Can Help With A Misdemeanor Charge
Misdemeanor charges can be instituted by an arrest warrant, summons, or citation. You can also be arrested if police respond to a report and decide there is enough evidence to detain you without a warrant. A summons or citation is generally issued by the charging officer or a magistrate and is served by an officer or in some instances through the mail. The summons or citation includes information such as your charges and when you need to appear in court for a hearing.
If all of your charges are misdemeanors, your case will proceed through District Court and may be appealed to Superior Court for a jury trial. If you do not have prior convictions, a Spindale criminal defense lawyer may be able to negotiate a deferred prosecution, which can expunge your record following the completion of your supervision requirements (as affirmed by the University of North Carolina School of Government).
Depending on the severity of your charges, the facts of the case, and your prior criminal record, a lawyer may be able to negotiate an informal or formal deferred prosecution agreement.
What You Should Know About Informal Deferred Prosecution
An informal deferred prosecution allows you to have your charges dismissed if you complete certain requirements. Informal deferral agreements may not require you to plead guilty or be placed on probation.
However, an informal deferral agreement can require:
Anger management counseling
Drug and alcohol counseling
Safe driving classes
Community service
An apology to the victim
Avoiding new criminal charges
Some informal deferred prosecution agreements may require you to admit to elements of certain offenses, making it essential to work with a lawyer. Informal deferral agreements are flexible and unique.
You May Qualify for a Formal Deferred Prosecution
North Carolina allows you to enter a formal deferred prosecution if you are facing misdemeanor charges or class H or I felonies. If you are facing low-level felony or misdemeanor drug charges and meet certain qualifications, you may be eligible for a type of formal deferred prosecution that involves drug treatment classes.
To qualify for a standard formal deferred prosecution agreement, you must:
Be unlikely to commit another criminal offense
Not have been on probation previously
Not have a history of moral turpitude
Have your agreement accepted by a judge
In most circumstances, a formal deferred prosecution requires you to admit to certain elements of the crime or even plead guilty to certain charges. You may want a lawyer to review your agreement to ensure you understand the requirements of the agreement.
Under G.S. § 15A-1342.(a), a formal deferred prosecution can include up to two years of probation, although in some cases the court can extend your probation for up to three additional years.
A Lawyer Can Defend You ifYou Face Felony Charges
Felony charges carry a higher risk of imprisonment, especially if you have prior convictions. When you are charged with a felony, you are guaranteed an initial appearance without delay. The initial appearance will usually be held before a magistrate, who can set your bail and outline pretrial release requirements. G.S. § 15A-601(c) dictates that you are detained because bail is denied or you can not afford bail, you will have a first appearance within 96 hours of your arrest.
Your first appearance will allow the judge to review your charges and pretrial release eligibility. Following your first appearance, you will have a probable cause hearing scheduled between 5 and 15 days later. During your probable cause hearing, the judge can downgrade your felony charges to misdemeanors, which keeps your case in District Court.
If you are still facing felony charges after your probable cause hearing, your case will proceed in Superior Court. You can enter a plea agreement with prosecutors or have a Spindale criminal defense lawyer argue your case at trial.
If you are convicted, the judge will sentence you based on predetermined sentencing guidelines, which consider your prior record level and the seriousness of the charges you are convicted of. You can be sentenced to community, intermediate, or active punishment. Community and intermediate sentences include unsupervised and supervised probation while active punishment involves incarceration.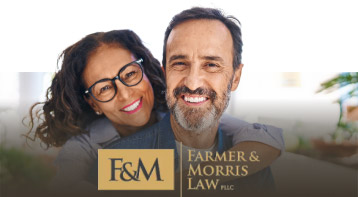 Our goal is excellence in legal representation, in every case, with every client and at every stage.

Contact Our Firm Today »
Call Farmer & Morris Law, PLLC to Speak a Team Member About Your Case
If you are facing criminal charges, contact us to protect yourself. Call Farmer & Morris Law, PLLC today at (828) 286-3866 for a free consultation.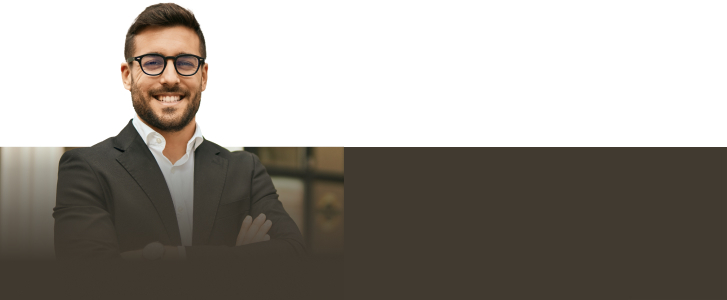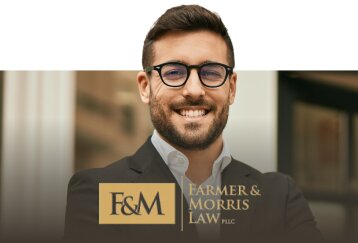 Contact our team today so we can fight to help you get the compensation you deserve.

Contact Our Firm Today »