According to 2018 research collected by the Insurance Information Institute (III), a failure to keep in a proper lane accounted for 7.2% of reported driver behaviors involved in fatal accidents. In total, 3,706 improper lane change accidents occurred in 2018, according to III.
When drivers fail to operate their vehicle safely within their marked lanes, they could be negligent. If an opposing driver is acting carelessly behind the wheel and an accident results, the at-fault driver and their insurer should be responsible for all related compensatory damages.
If you or a loved one was involved in an unsafe lane change accident in Spindale, NC, Farmer & Morris Law, PLLC can fight to recover compensation on your behalf. A Spindale unsafe lane change accident lawyer will protect your rights throughout your entire legal case. Whether your case results in a settlement or judgment, we will help you fight for a successful outcome.
Learn more about how a lawyer can help you during a free case review. To get started, call us today at (828) 286-3866.
Possible Compensation for Your Unsafe Lane Change Accident
Not all unsafe lane change accidents are the same, as losses will depend on the circumstances of the collision. One possible form of recoverable compensation may cover emergency transportation following the accident. Additionally, if you require rehabilitation or physical therapy to recover from the accident, your damages can reflect these expenses.
When determining fair compensation for your accident claim, Farmer & Morris Law, PLLC will review your damages. Once we have done so, our firm can monetize them and combine their values to determine a fair settlement offer. We will then pursue this amount from the insurance companies.
Additional possibilities for compensation in your unsafe lane change accident may cover:
Current medical expenses
Future medical expenses
Property damages
Lost wages
Missed future earnings
Diminished earning capacity
Pain and suffering
Emotional distress
Loss of enjoyment
Loss of consortium
If your loved one lost their life during an unsafe lane change accident in Spindale, Farmer & Morris Law, PLLC can file a wrongful death lawsuit on your behalf. This lawsuit will fight to recover compensation that may cover:
Funerals
Cremation
Loss of a child's parent
Loss of companionship
Loss of financial protection
Loss projected future income
To learn more, call Farmer & Morris Law, PLLC today at (828) 286-3866.
Obtaining Legal Representation with Farmer & Morris Law, PLLC
The sooner you act, the sooner a Spindale unsafe lane change accident lawyer can begin to build your case. After completing a free case review, we can support your case by:
Obtaining your account of the accident while collecting your personal evidence
Filing necessary documents related to your accident claim
Explaining your legal recourse options to obtain compensation
Handling all communications with insurers after you have reported the claim
Conducting an investigation into your accident
Collecting evidence, such as police reports, eyewitness accounts, photographs, surveillance video, medical documentation, etc.
Meeting with medical professionals to obtain evidence and insight into your injuries
Reviewing your damages and determining fair compensation for your claim
Negotiating on your behalf for a settlement out of court
Filing a personal injury lawsuit
Protecting Your Rights Throughout Your Legal Case
Additionally, Farmer & Morris Law, PLLC will help you wade through fault, liability, and negligence during a car accident claim. In North Carolina, contributory negligence doctrine governs fault. Under contributory negligence doctrine, a claimant (you) cannot bear any fault in causing the accident if you are looking to recover compensation for damages.
Liability is also an important factor to be proven during car accident claims, as it legally holds a defendant responsible for damages. Motorists have a duty to use reasonable care when operating their vehicles. According to the American Bar Association, a driver is liable if they injure a fellow motorist for not using reasonable care.
A driver may make an unsafe lane change because of carelessness or negligence. We can fight to prove the four elements of negligence, as explained by the Legal Information Institute (LII). These four elements include:
Defendant owed a legal duty of care to keep the plaintiff safe
Defendant breached this duty
Plaintiff suffered injury from this breach of care
The defendant's breach caused the plaintiff's injury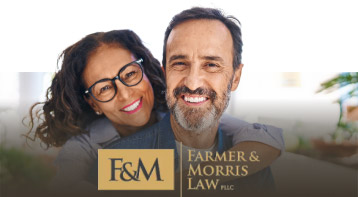 Our goal is excellence in legal representation, in every case, with every client and at every stage.

Contact Our Firm Today »
Filing a Lawsuit within North Carolina's Statute of Limitations
When pursuing compensation for damages, we will first seek an out of court settlement with an insurer. If we are unable to secure you fair compensation that covers your damages, we will pursue a personal injury lawsuit.
In order to legally file a lawsuit in North Carolina, it must be submitted within the statute of limitations for personal injury claims. According to North Carolina G.S. § 1-52, claims must generally be filed within three years from the date of an underlying accident. If the lawsuit is filed beyond this timeline, the case may be dismissed by a judge. As a result, you would lose your legal recourse rights to pursue compensation in court.
Contact Farmer & Morris Law, PLLC Today
Your Spindale unsafe lane change accident lawyer can help to determine how much compensation you may be entitled to from a car accident. If your crash was caused by an opposing driver's unsafe lane change in Spindale, we will investigate to uncover negligence and liability.
To get started on a free case review, call us at (828) 286-3866.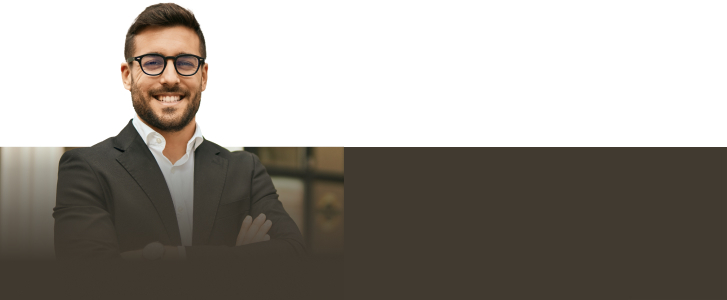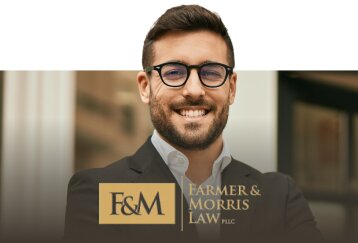 Contact our team today so we can fight to help you get the compensation you deserve.

Contact Our Firm Today »