Do your loved ones and legal representatives understand what you want to happen with your finances or medical care if you are unable to voice those wishes due to physical or mental incapacitation? Codifying those wishes in a legally binding document can save your family a lot of trouble and heartache down the road.
A Kings Mountain power of attorney lawyer from our office would be happy to review your situation and help you designate power of attorney to make legal, medical, and other important decisions.
The law office of Farmer & Morris Law, PLLC provides vital estate planning services, including designating power of attorney, to North Carolina residents. We can make sure everything is settled to your satisfaction by:
Filling Out Forms
You need an official, binding document that specifies exactly what you want to happen, who is responsible for what, and so on. You may require different types of documentation depending on:
Which type of power of attorney you are designating
If you are making changes to an existing power of attorney document
Who you are designating power of attorney
Where you live
Our team is familiar with all of the different kinds of paperwork you have to deal with when appointing power of attorney. We would be happy to help you avoid confusion or complications by selecting and filling out the right forms, and then answering your questions about those forms before you sign them.
Meeting with You
Our relationship with you may start over the phone. We offer free phone consultations to anyone who wants to know more about our legal services.
If you decide to retain our services, we can schedule an in-person meeting—or even several meetings—to:
Figure out which legal options best meet your current or expected needs
Go over your options as many times as you need to fully understand them and make the right choice
Explain next steps, including what paperwork you need to sign and whether or not you need witnesses (which we may be able to supply for you)
We Take Care of You, Too
Estate planning is a difficult subject for many. Our team understands this and can make the process less stressful for you by:
Always responding to your calls and questions as soon as possible
Updating you with each new development, such as when a document has been officially completed or filed, so you do not have to spend your time worrying about it
Explaining your legal rights and obligations in laymen's terms that you can easily understand
If there is ever anything we can do to make our services more accessible, we encourage you to let us know. It is our mission to ensure that all of our clients receive the most comprehensive care possible.
What Is Power of Attorney?
Whoever has power of attorney has the right to make important decisions on your behalf, especially if you are unable to make those decisions for yourself. A person could be incapacitated for any number of reasons, including:
A coma, including medically induced comas
Dementia
Brain damage
Mental illness
There are different types of power of attorney. Each allows the designated person to make decisions regarding a different aspect of your life, including:
Taxes: Per the North Carolina Department of Revenue (NCDOR), you may designate someone to deal with your tax obligations if you are unable to meet them. (You are still financially responsible for paying taxes; the power of attorney would simply make decisions about how your estate meets that responsibility.)
Medical treatment: If you are grievously injured, the designated person will decide what kind of care you receive, including whether or not you are kept on life support.
Business matters: If you own a business, it is a good idea to appoint someone to make business decisions in your stead if you are ever unable to do so.
You can designate power of attorney to the same person for each of these categories or to multiple individuals. You can even appoint someone to decide when you are officially incapacitated and the power of attorney would take effect, according to G.S. § 32C-1-109(b).
What If I do Not Designate Power of Attorney?
If something happens to you before you can designate power of attorney, your loved ones may not know what your wishes are or how to fulfill them. There may be confusion or even infighting about how to manage your affairs.
It is a good idea to designate power of attorney now, while you are still physically and mentally capable of doing so. If you try to designate power of attorney after something happens, the law may not recognize this decision.
A power of attorney lawyer serving Kings Mountain from Farmer & Morris Law, PLLC can eliminate all ambiguity. Our team works hard to grant our clients peace of mind and ensure their affairs are settled to their satisfaction.
Other Estate Planning Services to Consider
While you are designating power of attorney, we encourage you to consider whether or not you could benefit from one of our other estate planning services, including:
Will preparation, so that your possessions and assets go to the right parties after you pass away
Estate probate, if your loved one died intestate (without a will) and you need help establishing your legal right to certain assets
Appointing a guardian, so you know your underage children or adult dependents will continue to be cared for once you are gone or otherwise unable to protect them
Appointing a guardian ad litem, if your child should need someone to protect them during a specific legal case
By putting in a reasonable amount of effort now, you could save yourself and your loved ones considerable worry and confusion in the future. During your free consultation, a member of our team can review your current legal situation and tell you which service(s) may be of the greatest benefit.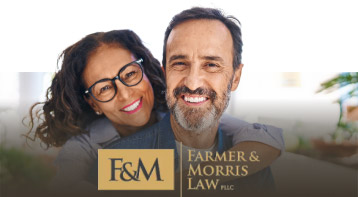 Our goal is excellence in legal representation, in every case, with every client and at every stage.

Contact Our Firm Today »
Get a Free Consultation Today
If you are in Kings Mountain, North Carolina, a lawyer from Farmer & Morris Law, PLLC would like to help you designate power of attorney to someone you trust. We can also handle other estate planning matters, such as drawing up a will or assigning a legal guardian. Contact us today for more information.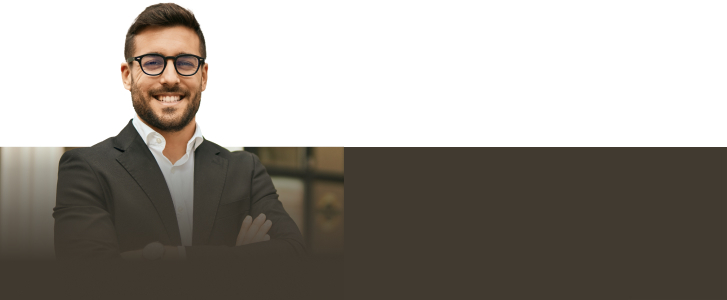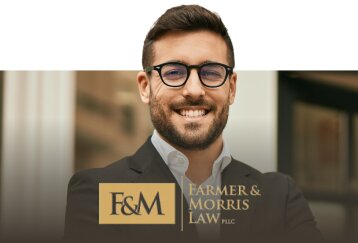 Contact our team today so we can fight to help you get the compensation you deserve.

Contact Our Firm Today »