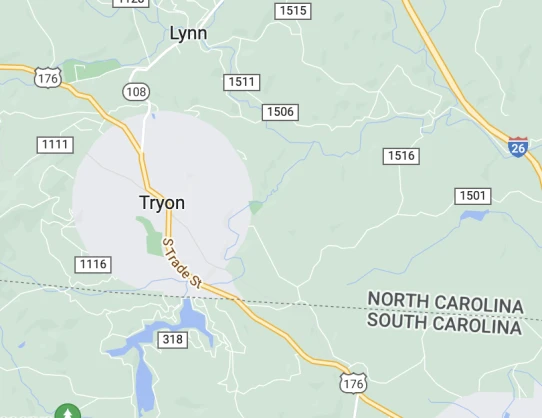 If you or someone you love was injured in Tryon, the at-fault party's negligence entitles you to monetary compensation. If your accident and injuries were caused by their failure to provide you with the reasonable duty of care they owed you, we will help you prove it. Our team will gather evidence, interview witnesses, and assess the value of your injuries and the expenses that stem from them.
Our Tryon personal injury lawyer at Farmer & Morris Law, PLLC, will help you pursue compensation for your medical expenses, loss of income, pain and suffering, and more. Our team members will gather evidence and help you negotiate with the at-fault party and their insurer. If they do not make a settlement offer that you find acceptable, we will take your case to court and represent you at trial.
Create a Detailed List of Your Recoverable Damages
When we represent you, we help you track your injuries, treatment plan, and expenses. We use this information to help you recover the following damages:
Past and future medical expenses

Past and future loss of earnings

Property damage or diminished value

Physical and emotional pain and suffering
Our attorney will compile the evidence that proves the cost of your injuries and related expenses. Because most personal injury cases are settled out of court once the evidence proves fault and liability, we take care of all evidence collection for you.
For a free legal consultation with a personal injury lawyer serving Tryon, call 828.286.3866
Wrongful Death Damages for the Loss of a Loved One
In addition to economic and non-economic damages, if you are the surviving parent, spouse, or child of a loved one who was fatally injured in an accident, we will help you recover damages for your family's loss. Wrongful death damages can include:
Any personal injury damages the decedent would have been entitled to receive

The reasonable costs of your loved one's funeral, burial, and cemetery expenses

Compensation for your loved one's household and financial contributions to your family

Pain and suffering for your loved one and surviving family members
Your family has our deepest condolences and our commitment to fight for you. Our team will help you assess these costs while your family copes with sudden loss and emotional recovery.
Tryon Personal Injury Lawyer Near Me 828.286.3866
Comply with North Carolina's Statute of Limitations
The state of North Carolina permits you to seek compensation from the at-fault party who was responsible for causing your accident. The state also puts a time limit on your right to file a lawsuit against the at-fault party. Accordingly:
You generally have up to three years to file a personal injury lawsuit, according to

G.S. § 1-52

You generally have up to two years to file a wrongful death lawsuit, according to

G.S. § 1-53
Recovering from an accident can take time. Your health care team will create a customized treatment plan to foster your recovery. While you focus on getting better, we focus on building your case without losing valuable time. Our personal injury attorney will also keep you updated as your case progresses.
Benefits of Our Personal Injury Lawyer
If you or someone you love was injured in an accident, we handle your request for compensation from start to finish. We listen to your recollection of events and review all accident-related evidence. At Farmer & Morris Law, PLLC, our team members in Tryon will:
Track your injuries and treatment costs

Help you stick to your treatment plan

Calculate your recoverable financial damages

Prove the at-fault party's negligence

Compile the documents that prove your case

Conduct a comprehensive investigation

Locate supporting photos and video footage
On your behalf, we also handle all case-related communication and correspondence, negotiate a favorable settlement, and help you weigh the pros and cons of each offer you receive. We also represent you in court if we cannot agree to a feasible settlement resolution.
Personal Injury Clients We Represent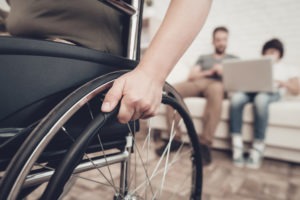 Our law firm is passionately committed to helping people injured by someone else's negligence get financial recovery. Our personal injury lawyer fights for clients who were injured in the following types of accidents:
Vehicle wrecks — we represent injured vehicle drivers and passengers

Pedestrian accidents — we represent pedestrians struck by vehicles

Rideshare crashes — we represent rideshare passengers involved in wrecks

Medical malpractice — we represent patients injured by medical professionals or facilities

Wrongful death — we represent family members of the fatally injured

Premises liability — we represent clients injured on residential or commercial property
This list is not exhaustive, so if you were injured in any accident caused by negligence, our personal injury team will help you prove the cause of your accident and the value of your recoverable damages.
See Why Previous Injury Clients Recommend Our Firm
Our team works hard to create an outstanding experience for every client we represent. Clients we helped in the past said:
"I have used this law firm for multiple different services. They are hands down the best…I would recommend Farmer and Morris to anyone." — Jessica Hill

"Friendly, attentive, and respectful, Mrs. Davies is the best attorney you will ever find, so willing to assist you with your needs…Thank you for your hard work!" — Sarah Hansley

"Hannah took what we thought to be very complicated and turned it into understanding for us. She is very knowledgeable, works so very hard and is kind." — Pete Camp
Our goal is to create more happy clients like these. Read more reviews and referrals on our testimonials page.
Complete a Free Case Evaluation form now
Contact Our Case Review Team Today
Were you or someone you love injured by another person's negligence? Our personal injury lawyer in Tryon will help you pursue the at-fault party for compensation. Find out how by contacting one of our Farmer & Morris Law, PLLC team members at (828) 286-3866 today.
Call or text 828.286.3866 or complete a Free Case Evaluation form