Personal injuries occur when an individual suffers physical, mental, and emotional harm or financial losses due to another party's negligence or wrongdoing. If you are the victim of an accident that was not your fault, our Rutherford County personal injury lawyers can help you pursue monetary awards for your medical bills, pain and suffering, and more.
North Carolina Personal Injury Accidents
Personal injuries can result from a variety of accidents. Our firm assists with cases involving:
Car wrecks
Truck accidents
Motorcycle accidents
Construction accidents
Workplace injuries and workers' compensation
Wrongful death
In North Carolina in 2020, unintentional injuries led to more than 10,000 deaths, more than 52,000 hospitalizations, and more than 746,000 emergency department visits, according to the NC Department of Health and Human Services. If you lost your loved one to a fatal accident or incurred expensive medical bills because of an injury, we can help you seek justice.
You Deserve Compensation
If you sustained injuries during a car wreck or a personal injury accident you did not cause, you should not have to pay for the resulting losses. No two personal injury cases are the same, and available compensation will vary from client to client depending on the nature and severity of your accident and injuries. In general, we can help you seek monetary awards for:
Medical care, including emergency treatment and transportation, medical procedures, hospital bills, rehabilitation, medications, and long-term care services
Lost income, including wages, benefits, bonuses, retirement contributions, tips, and loss of future earnings
Property damages, including vehicle repair or replacement costs
Pain and suffering, including compensation for depression, anxiety, chronic pain, paralysis, loss of limb, stress, mental anguish, and reductions to your quality of life
North Carolina Wrongful Death Cases
According to NC Gen. Stat. § 28A-18-2, when a person dies because of wrongdoing or an act of negligence or neglect, their personal representative (executor) can seek compensation the deceased would have qualified for with a personal injury case had they lived. The representative can pursue awards on behalf of the estate and surviving family members. If the deceased has no named executor, the court can appoint one.
Wrongful death awards may include:
Medical bills
Funeral expenses
The deceased's pain and suffering
Lost income
Loss of the deceased's services, care, and assistance
Loss of the deceased's companionship, comfort, and parental guidance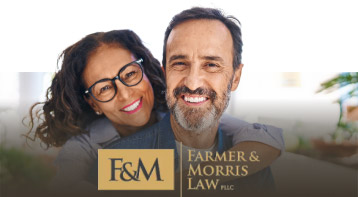 Our goal is excellence in legal representation, in every case, with every client and at every stage.

Contact Our Firm Today »
What Can Our Personal Injury Lawyers Do For You?
Fighting for fair compensation can be daunting, especially if you are physically injured. Having an attorney familiar with North Carolina personal injury law can save you time and energy and protect your rights. Our team knows how to collect evidence, build a negligence case, and apply state statutes to your legal matter. We can:
Investigate Your Accident
Whether seeking compensation through an insurance claim or lawsuit, you will have to prove another party is liable for your injuries. We can locate and interview eyewitnesses, obtain your medical records, collect available photographs and video footage, and gather police reports and other relevant documents.
Determine Liable Parties
We will review case evidence and determine who caused your accident and injuries. Sometimes, more than one party may bear responsibility. Depending on the type of accident you suffered, liable parties may include:
A passenger vehicle driver
A commercial vehicle driver
A trucking company
A motorcyclist
A job site owner
A job site supplier
The manufacturer of a defective vehicle or auto part
The manufacturer of defective construction equipment
The owner of a dangerous or defective roadway
Identify Your Damages
We want to make sure you receive the maximum amount of compensation possible for your injuries. We will help you identify and calculate your accident-related expenses using your bills, receipts, and wage records. We will also help you determine a fair amount for your pain and suffering.
You can help by keeping track of all of your out-of-pocket expenses. It may also be a good idea to keep a daily journal chronicling your pain level and physical and mental health.
Consult With Experts
We can enlist the help of experts who can testify on your behalf. This may include:
Medical professionals who can review your medical records and assist with estimates regarding your future medical needs
Psychologists who can talk about how your accident and injuries affect your mental and emotional health
Crash reconstruction experts who can visit the scene of your accident and determine the cause
Economists who can speak about the current and future financial impact of your accident and injuries
Handle the "Red Tape"
The last thing you need to worry about while recovering from your injuries is filing paperwork, meeting deadlines, and calling insurers. Our team can take care of all of this and more so that you can focus on your health.
One critical deadline is the statute of limitations. In North Carolina, you have three years to sue for personal injury, according to G.S. § 1-52, and two years to file a wrongful death case, according to G.S. § 1-53. Make sure you get started down the road to financial recovery before time runs out.
Call Farmer & Morris Law, PLLC for Help With Your Rutherford County Personal Injury Case
Farmer & Morris Law, PLLC's attorney Mark Morris has been voted the Daily Courier Readers' Poll Best of Rutherford County since 2011. Our personal injury attorneys, Hannah M. Davies and Mark Morris, are here to help you through every stage of your case, no matter how complex your legal issue is.
Fill out a contact form to get started on your case right away. A member of our team can answer your questions and tell you more about working with our Rutherford County personal injury lawyers. We offer no-obligation, free case evaluations, and take cases on contingency.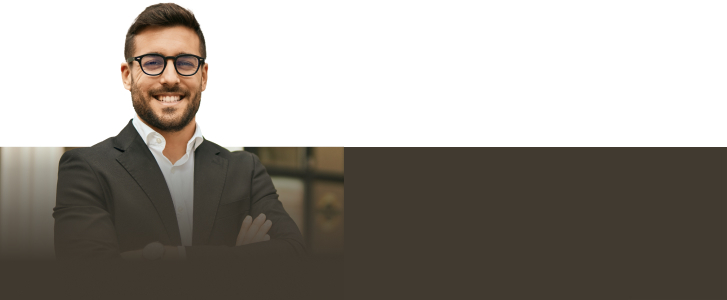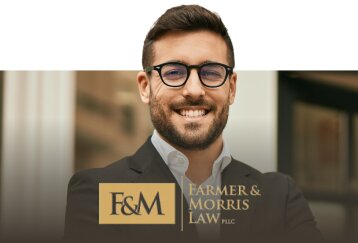 Contact our team today so we can fight to help you get the compensation you deserve.

Contact Our Firm Today »