When you seek legal representation to assist you in seeking compensation due to a negligence-based injury, your personal injury lawyer may handle your insurance company and the at-fault party's insurance company as well.
Your Lawyer Handles All Communication Regarding Your Injury Claim
Based on the cause of your injuries, this might mean your lawyer handles:
Your insurance company if an uninsured or underinsured driver caused your injuries
Insurance company claims forms and requests for accident and injury-related information
Settlement negotiations with your insurance company if the at-fault driver was uninsured or underinsured
In addition to dealing with your insurer, your lawyer may also handle these same requests from the at-fault party's insurance company if their negligence led to your accident and injuries.
This may include the at-fault party's auto insurance if you were injured in a car accident or their homeowner's insurance, which may provide coverage for various accidental injuries.
Insurance Coverage May Compensate You for these Damages
Whether you request compensation from your insurance company or the at-fault party's insurance company, it is important to assign an accurate value to your lawsuit. Per the American Bar Association (ABA)'s guidelines, you can request these recoverable damages:
Medical, therapy, and rehab expenses
Property damage estimates or values
Physical impairment and disfigurement
Physical and emotional pain and suffering
Mental and emotional distress
Short-term and long-term income loss
Loss of your future earning capacity
Your lawyer will assist you in compiling the documents that prove your monetary damages and organizing them as part of your case file. Insurance policies can be complex and contain various attachments and coverage options.
A Gastonia personal injury lawyer can help you by:
Reading the relevant insurance policy
Defining coverage limitations; and
Negotiating a favorable financial settlement on your behalf
A Lawyer Can Help You Clarify Insurance Company Requests
Very few personal injury lawsuits are resolved in court. Instead, most are resolved by negotiating a settlement with the at-fault party's insurance company or with your own. When recovery of your financial expenses and losses means working with insurance companies, they may require you to:
Complete and submit insurance claim forms
Accurately value your potential compensation package
Prove the negligence that entitles you to compensation
Comply with your state's statute of limitations
According to Insurance Information Institute (III) guidelines, your personal injury lawyer might be able to help you deal with your insurance company if you have one or more of these sometimes optional insurance products—uninsured, underinsured, and personal injury protection.
Determining the Cause of Your Accident Injuries
An injury lawsuit can result from a wide range of accidents and their financial damages. You might file a personal injury lawsuit if your potential compensation is based on:
Wrongful death
Premises liability
Vehicle accidents
Dog bites or attacks
Medical malpractice
Pedestrian accidents
Defective product cases
The personal injury lawyer you hire to represent you will listen to your account of the events that led to your injuries. They could determine the cause of your accident based on your recollections and the details in your ensuing report. They also could use the location of your accident to identify the at-fault party, prove their liability, and negotiate a favorable settlement for you.
Presenting the Insurance Company with a Comprehensive Case File
Most personal injury lawsuits are resolved out of court once witnesses are interviewed, discovery is conducted, and representatives for both sides weigh the evidence. Your lawyer may assist you with building a case file that contains:
Official reports
Your financial records
Receipts and invoices
Witness statements
Your lawyer may also request photos and videos that establish the cause of the accident. That may include photos of:
Your injuries at various stages
Property damage from several angles
The accident scene
These photos may come from your smartphone, accident witnesses, or police and other accident scene investigators. Take or obtain as many photos as possible and share them with your legal team. Your lawyer could also help you locate and obtain video footage, if available.
Personal Injury Lawyer Near Me 828.286.3866
Let Us Deal with the at-fault Party's Insurance Company for You
If you or someone you love was injured due to negligence, the at-fault party may bear liability for your injuries and their related expenses. When you are ready to seek compensation, our team is ready to help you deal with the insurance process.
Find out how our personal injury lawyer handles insurance company paperwork, information requests, and settlement negotiations. Contact the personal injury team at Farmer & Morris Law, PLLC, by calling (828) 286-3866 to get started today.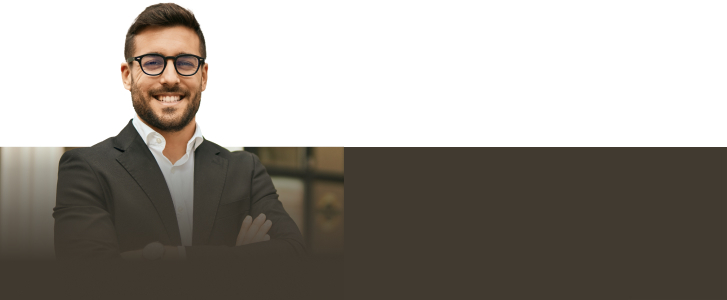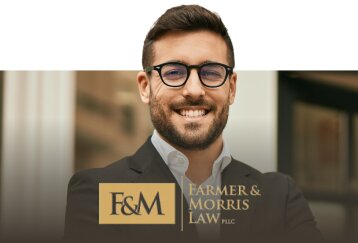 Contact our team today so we can fight to help you get the compensation you deserve.

Contact Our Firm Today »