At Farmer & Morris Law, PLLC, our McDowell County personal injury lawyer will help you seek financial compensation if someone else's negligent, careless, or reckless actions hurt you or a loved one. We will identify the at-fault party, investigate the accident's cause, and assess the monetary value of your injuries.
Our personal injury team will guide you in understanding how negligence occurred in your case and the damages we could recover for you. The accident losses we could request from the at-fault party include your medical bills, lost wages, and pain and suffering, among others. We collect evidence, such as documents and photos, and assign a value to your case using bills, receipts, and estimates.
Recoverable Economic Damages
In North Carolina, you generally have three years to file an injury lawsuit, per G.S. § 1-52, and two years to file a wrongful death lawsuit, per G.S. § 1-53. Missing the statute of limitations deadline could prevent you from compelling the at-fault party to compensate you. You would also be responsible for covering your losses.
When our personal injury team handles your case, we make sure we file your potential lawsuit on time. We also create a detailed list of your recoverable damages and collect the documents that prove their value.
Recover Your Current and Future Medical Expenses
The medical expenses you incur from an accident often start right at the crash scene when you receive emergency medical care. You likely will have ambulance fees if medical personnel transport you to the hospital. Your health care expenses may also include:
Ongoing and follow-up medical care

Hospital stays and rehabilitation

Required assistive medical devices
We also recoup any treatment-related travel expenses and in-home medical and domestic support costs.
Recover Your Current and Future Lost Wages
When a negligence-based accident leads to injuries serious enough to prevent you from working, the accident's at-fault party will be responsible for covering your income loss. That can include the time you spend receiving care for your injuries and the time you spend recovering from them.
Our personal injury attorney will obtain copies of your pay stubs, direct deposit receipts, tax records, and other records that show you lost income. We also obtain a copy of your written prognosis to prove how long you anticipate being unable to work.
Recoverable Non-Economic Damages
Non-economic damages you request as part of your injury lawsuit can be hard to calculate on your own. Unlike economic damages, which typically have fixed and verifiable costs, non-economic damages, such as pain and suffering, are hard to measure. To prove their value, we use your:
Medical records that document the severity of your injuries

Written prognosis that attests to the long-term impact of your injury
We also use your written statement about how your injuries have affected your lifestyle. These statements help us assign an accurate value to your intangible damages.
Compensation for Physical Impairments
An accident can leave you with injuries and scarring that require a lengthy recovery. We can help you recover the costs of treating your injuries if you have:
Lasting physical disabilities

Disfiguring injuries that require specialized treatment

A loss of a limb or other body part
We will also fight for compensation for the lifestyle changes your injuries impose. We would calculate these damages and include them in your compensation request.
Compensation for Pain and Suffering
When we define pain and suffering, it includes the physical pain and discomfort your injuries cause you. It also includes your recovery and the accident's mental and physical toll. Pain and suffering can also include post-traumatic stress disorder (PTSD), mental anguish and anxiety, and emotional turmoil and trauma.


We use your mental and physical health records to prove your injuries. Our case assessment team will ensure your current and future physical and psychological trauma are accurately assessed and valued before including them in your compensation request.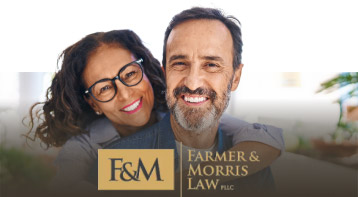 Our goal is excellence in legal representation, in every case, with every client and at every stage.

Contact Our Firm Today »
Personal Injury Representation in McDowell County, N.C.
Preparing an insurance claim or lawsuit against the person or entity who caused your injuries is time-consuming and complex. It will involve a wide array of paperwork, reading and interpreting insurance and legal forms. It also will involve preparing a case file that supports your right to financial recovery. Our personal injury lawyer at Farmer & Morris Law, PLLC, will:
Prove the at-fault party's liability

Calculate your case's value

Communicate with the insurer and other parties

Conduct a thorough investigation

Locate and interview witnesses who support your account
We never stop working for your financial recovery. Our team will submit all insurance claim forms and legal filings on your behalf, negotiate an appropriate financial settlement, and represent you in court if one is not forthcoming.
Our Entire Team Will Support Your Case
Our personal injury team never stops working for you. When they talk about our firm, previous clients say:
"My experience with Farmer and Morris Law was excellent…their experienced attorneys and friendly staff made sure I had the best service." — Erica Coracini Ferreira

"I would highly recommend Farmer & Morris for any legal services. Their team members are very professional…I will definitely use them for any future legal matters." — Alyssia

"I recently was represented by Gabrielle Valentine…I am grateful for her representation…Thank you, Mrs. Valentine…" — Israel Stanley
You can read more about our commitment to our clients by browsing our reviews page.
Review Your Personal Injury Case Today
If an accident that someone else's recklessness caused brought injury upon you or a loved one, our injury lawyer serving McDowell County, N.C., can help you seek monetary compensation.
You can learn more about how we protect our clients' rights and interests during a free consultation. Call the Farmer & Morris Law, PLLC, team at (828) 286-3866 today to get started.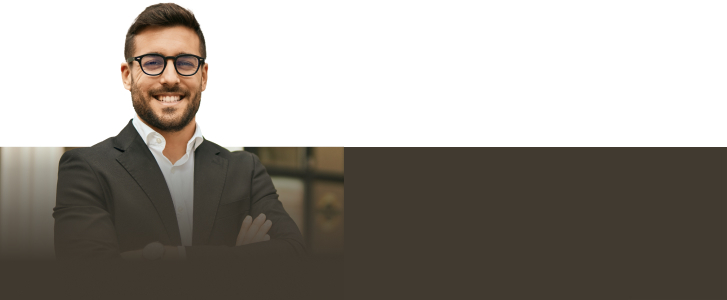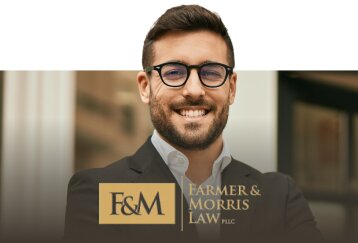 Contact our team today so we can fight to help you get the compensation you deserve.

Contact Our Firm Today »