If you or a member of your family was injured in an accident
, we could help you pursue the at-fault party for compensation. We also help the surviving family members of victims who did not survive the negligent accident. We help you seek damages, including medical care, lost wages, pain and suffering, and wrongful death damages, where applicable.
At Farmer & Morris Law, PLLC, we fight hard for compensation for the clients we represent. If your injuries were caused by negligence, our Cherokee County personal injury lawyer will help you prove it. In addition to collecting supportive evidence for you, we identify the at-fault party, locate and interview witnesses, and read and review relevant records, including medical records and accident and incident reports.
Proving Negligence to Support Your Personal Injury Claim
In most situations, all individuals are owed a reasonable duty of care, and when they do not receive it, that can be deemed negligence. For example, a negligent driver is one who runs a red light and causes an accident, or a truck driver continues to drive after exceeding his allowable hours of service. When our legal team investigates your case, we prove the at-fault party:
Owed you a duty of care

Violated their duty

Caused your personal injuries

You suffered financial damages
If these components apply to the circumstances of your injury, our personal injury attorney can help. We represent injured clients in car, truck, or motorcycle accidents, construction accidents, and wrongful death accidents.
Potential Compensation for Your Personal Injuries
The costs of an accidental injury start accumulating right at the scene of the accident with the emergency medical care you require. After proving the at-fault party's responsibility to compensate you for your personal injuries, we help you list each recoverable damage you are entitled to, which can include:
Medical bills

Emergency room fees

Hospital stays

Lost wages

Physical impairment

Physical disfigurement

Pain and suffering

Mental anguish

Emotional trauma
If you are the surviving family member of an accident victim who died, we also request compensation for their funeral and burial expenses, the loss of their companionship, society, and their contributions to your family and household.
South Carolina's Statute of Limitations
Every state has a statute of limitations – a filing deadline – that must be complied with.

It defines the amount of time you must file your personal injury lawsuit. If it expires, you will not be allowed to file your case at all, or it will be dismissed without ever being heard. In South Carolina, S.C. Ann § 15-3-530 defines both filing deadlines. Each is generally three years.
The personal injury statute of limitations starts on the date of the accident, while the wrongful death statute of limitations starts on the date of your loved one's demise. With enough notice, your personal injury lawyer can ensure compliance with the statute. Early intervention also means we can conduct a thorough investigation.
Services Our Personal Injury Attorneys Provide
At Farmer & Morris Law, PLLC, our personal injury lawyers take care of all the details of your case so you can focus on getting better. We will deal with all communication with the insurance company for you, which includes written, verbal, and electronic correspondence. In addition, we will:
Identify the at-fault party or parties

Prove the at-fault party's negligence

Assess the monetary value of your lawsuit

Compile the documents that prove your case

Conduct a private investigation

Locate photos and video footage

Build an evidence file for you
While you recuperate, we will also locate and interview witnesses, negotiate a favorable monetary settlement, or represent you in court if a settlement agreement cannot be reached.
Types of Evidence We Collect in Personal Injury Lawsuits
Collecting evidence is a significant part of your case and crucial because the evidence we compile for you will help steer your lawsuit toward an out-of-court settlement. We collect:
Evidence that proves the cause of the accident, including an accident report, witness statements, and photos and videos of the scene

Evidence that proves the severity of your injuries, including medical records, photos of your injuries, and therapy and rehab records

Evidence that proves the cost of the accident, including your paycheck stubs, medical bills, and vehicle repair costs or replacement value
We will gather this evidence for you and organize it before submitting it on your behalf. We will also complete and submit claim forms and other documents requested by the at-fault driver's insurance representative.
What Previous Clients Said About Our Personal Injury Lawyers
Financial compensation for injured clients is a priority for our law firm. When they talk about the outcome of their cases, our previous clients said:
"Huge thanks to Mrs. Valentine…She was straight forward with me from day one…Very honest and very skilled…If I ever need someone to represent me, she will definitely be my first and only choice. Thank you, Mrs. Valentine, for all your commitment and all your hard work." – Kelly Nicole Sisk

"I am so very grateful for the excellent work that Gabrielle Valentine did for me…Her professionalism through the entire process and her willingness to share personal information that made a difference in the result was outstanding." – Joe Maimone

"From day one, I have had a positive experience with Farmer and Morris. The entire process was smooth, and Mrs. Farmer made it easy for me. She kept up with me throughout my court case as well as afterwards…Thank you, Farmer and Morris!" – Jessica New New
We work hard to make every client feel like a priority. Satisfied clients leave reviews like these on our testimonials page to let others know about their experience working with us.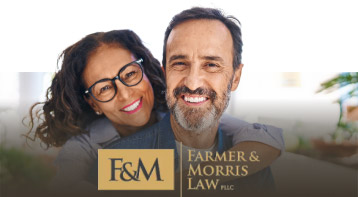 Our goal is excellence in legal representation, in every case, with every client and at every stage.

Contact Our Firm Today »
Learn About Your Right to Compensation by Contacting Our Personal Injury Law Firm Today
Our personal injury lawyer could help you seek financial compensation if you or a loved one was injured in Cherokee County. If your injury resulted from negligence on the part of another person or entity, contact Farmer & Morris Law, PLLC by calling (828) 286-3866 today.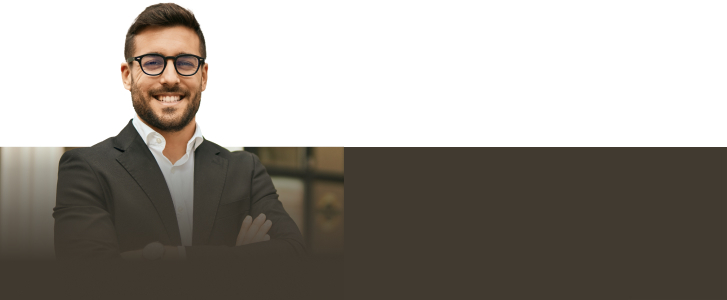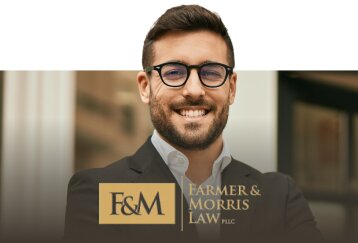 Contact our team today so we can fight to help you get the compensation you deserve.

Contact Our Firm Today »