According to the National Consumer Law Center (NCLC), filing bankruptcy can help you delay or stop foreclosures or repossessions from happening, though there are conditions. Whether you file for Chapter 7 or Chapter 13, an automatic stay goes into effect immediately to prevent creditors from collection activity, which includes foreclosures and repossessions. However, Chapter 7 bankruptcy's automatic stay is temporary.
Our law firm can review your financial situation and advise you on which bankruptcy chapter to file based on your interests and personal income. We offer free case evaluations, which can be a great way to understand your legal options before you decide to work with one of our bankruptcy lawyers.
Chapter 13 May Be a Good Option for Homeowners Trying to Avoid a Foreclosure
According to the United States Courts, homeowners who are worried about foreclosure on their homes may opt to file Chapter 13 bankruptcy as a way to help them catch up on mortgage payments – provided they still make regular payments.
How it Works
Chapter 13 bankruptcy allows debtors to "reorganize" their finances based on their regular income, expenditures (e.g., bills), and other debts. An appointed trustee will review your case to assess your debts, including any foreclosures or repossessions you might be facing.
If approved, the bankruptcy courts will configure a three- to five-year repayment plan for you to catch up on a portion of your debts and discharge the rest. This can allow you to keep your home and avoid foreclosure altogether, provided no foreclosure sale has been made and you continue to make regular payments.
If You Cannot Afford Future Mortgage Payments
The repayment plan will consider your personal finances. If you still cannot afford to make future mortgage payments, you may choose to sell your house through the bankruptcy process. This can be favorable because it allows you to keep home equity and avoid the consequences of a foreclosure.
Alternatively, if you make below the state median income, you may be eligible to file for Chapter 7 bankruptcy.
Chapter 7 Can Delay a Foreclosure But Not Stop One
Chapter 7 bankruptcy is another option for individual filers, according to the U.S. Courts. However, unlike with Chapter 13, this type of bankruptcy only offers a temporary automatic stay.
When does the Automatic Stay Stop?
Automatic stays stop once the Chapter 7 bankruptcy process ends, so typically between four and six months after filing.
Can I Still Keep My House?
It depends. In many cases, debtors can still retain many assets, but certain exemptions under Chapter 7 does not necessarily protect their homes from being liquidated to pay off their debts. You may be able to avoid repossession of your vehicle(s), however.
The benefit of Chapter 7 bankruptcy is that it can buy you time to stop a foreclosure sale and negotiate with lenders about your mortgage. Our bankruptcy lawyers can prepare your case to help you avoid foreclosure.
Personal Injury Lawyer Near Me 828.286.3866
One of Our Bankruptcy Lawyers Can Help You File for an Automatic Stay
Foreclosures and repossessions are inconvenient and downright scary for many individuals and families. Our law firm helps people like you fight for the property and possessions you worked hard to earn. We understand that life can throw unexpected obstacles in your way and put you in tough financial situations.
By working with a bankruptcy lawyer from our team, you can better understand your legal options. We offer a free initial consultation to help you gauge what to expect in your case. From there, we will guide you as our client throughout the litigation process so that you do not feel alone in your pursuit of financial relief.
Our Legal Services
When you work with our team, you can expect us to:
Review and organize your debts
Prepare an official complaint about your financial situation and intent to file for bankruptcy
Prepare and submit the correct paperwork for your case
Attend meetings to advocate for your financial interests, such as the 341 meeting
Represent you in court hearings
We will also provide legal advice when necessary or when you have questions. Our team is available to address any concerns you have, so we encourage complete transparency as we help you pursue financial relief.
Let Farmer & Morris Law, PLLC, Help You Avoid Foreclosure and Repossession
If you are worried about foreclosing on your house or your car and having other personal items repossessed due to your financial debt, we want to help. You may be able to file for Chapter 7 or Chapter 13 bankruptcy to stop collections from creditors. Our team can review your case to see how one of our bankruptcy lawyers may be able to represent you.
Call Farmer & Morris Law, PLLC, at (828) 286-3866 for a free consultation. You may be able to delay or stop a foreclosure or repossession by filing for bankruptcy.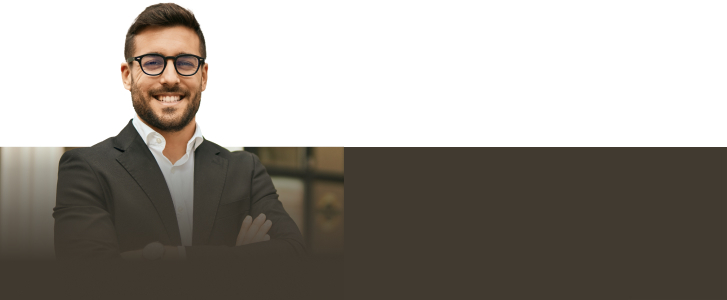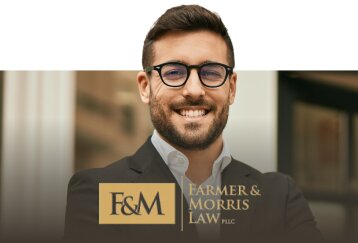 Contact our team today so we can fight to help you get the compensation you deserve.

Contact Our Firm Today »