A bankruptcy lawyer can help you by:
Understanding bankruptcy law and how it applies to your financial situation
Advising you on which bankruptcy chapter to file under
Filling out and filing paperwork for you so that your case can get approved
Representing you at meetings and hearings about your case
Our firm handles multiple types of bankruptcy cases, whether you are filing as an individual or a business. We can review your case for free and advise you on the legal options available to you.
Our Law Firm Handles Bankruptcy Cases to Help People Fight for Debt Relief
The bankruptcy process can be complex and difficult for many people to understand, which is why our law firm welcomes new clients. We understand that you may be concerned about keeping your assets, especially if you have never filed for bankruptcy before and are unsure how the process works.
Should you become our client, we can manage your case for you. Before we begin, we will offer you a free case evaluation to assess your financial situation, then recommend which bankruptcy chapter you should file under.
From there, you can expect the following services:
Preparing and submitting forms: You will need to submit various forms when filing for bankruptcy, some of which may have strict deadlines to follow. We will know which forms you need to file, and we can prepare these documents for you so that they can get filed on time.
Providing legal advice on your case: After reviewing your case, our team will determine whether you should expect certain obstacles in your case, such as delays or obstacles you might face when being reviewed by a bankruptcy trustee. We will offer legal advice to guide you throughout the litigation and answer any questions you may have.
Gathering proof of your finances: As part of your paperwork preparation, you will need to provide proof of your current finances, including your assets. We aim to fight to retain most or all of your assets during the bankruptcy process.
Representing you in hearings: Many people who file for bankruptcy must attend a 341 meeting, which involves meeting with a board of creditors, and present their case. We can represent you during these meetings and other hearings. Should objections occur, we will also advocate for you.
You can learn more about our legal services during your free initial consultation with our team.
Our Legal Team Handles Multiple Types of Bankruptcy Cases
The US Courts state there are six types of bankruptcy that people can file under to pursue debt relief. Our law firm handles cases under four of those chapters:
Chapter 7 Bankruptcy
Referred to as "straight bankruptcy" or "liquidation," this bankruptcy chapter is for individuals who do not have the financial means to pay off their debts and need total financial relief. Small businesses can also file under this chapter if they decide to liquidate certain assets to meet their debts.
However, do not be discouraged. Many people who file under Chapter 7 can still retain all of their assets.
Chapter 13 Bankruptcy
Chapter 13 bankruptcy is a financial option for people who can still manage to pay some of their debts but require assistance. Through this chapter, you may be able to have your debt reduced and negotiate a payment plan that you can reasonably follow.
Chapter 11 Bankruptcy
Businesses that need debt relief can file for Chapter 11 bankruptcy, which allows you to reorganize your business separately from your individual finances.
Chapter 12 Bankruptcy
Family farmers and fishermen have a separate bankruptcy chapter they can file under in federal court. If you are financially distressed, you may opt to file under this chapter and negotiate a repayment plan for the next three to five years. This allows you to meet financial demands based on your annual income and protect your domestic assets.
Personal Injury Lawyer Near Me 828.286.3866
We Can Explain How Bankruptcy Might Affect Your Finances and Assets
Filing for bankruptcy puts many people on edge, as some people assume this means losing everything you have because of your debts. However, this is often not the case.
Our team can help you retain most of all of your assets while we fight to reduce or eliminate your debt, depending on the bankruptcy chapter you file under.
That being said, there are consequences to filing for bankruptcy, which we will explain in more detail as it applies to your case. However, in general, some of these consequences include:
Lowering your credit score for a period of time
Affecting your ability to take out a loan, such as for a house or business
Raising your insurance rates, such as for home insurance
Hire a Bankruptcy Lawyer from Farmer & Morris Law, PLLC
If you would like help filing for bankruptcy, you can hire a bankruptcy lawyer from our firm to help you prepare your case.
At Farmer & Morris Law, PLLC, we handle bankruptcy cases involving the following chapters:
Chapter 7 bankruptcy
Chapter 13 bankruptcy
Chapter 11 bankruptcy
Chapter 12 bankruptcy
You can get a free case evaluation by calling our team at (828) 286-3866. One of our representatives can explain how one of our bankruptcy lawyers can help you, including what legal options you may have. Start fighting for your debt relief today.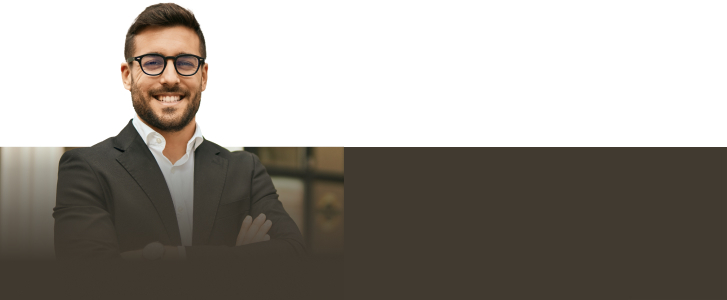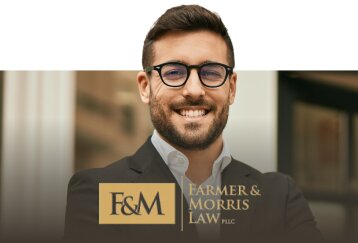 Contact our team today so we can fight to help you get the compensation you deserve.

Contact Our Firm Today »