You can eliminate medical bills by filing for bankruptcy, provided you qualify to file for bankruptcy in general. There are a few important things to note if you are looking to use bankruptcy as a financial method of eliminating your medical debt:
There is no such thing as medical bankruptcy, so you must qualify for bankruptcy as a whole to have this type of debt discharged.
Chapter 13 bankruptcy discharges a portion of your total debts, so you may still have to pay some of your medical debt in the Chapter 13 process.
Chapter 7 bankruptcy can take between four and six months to process, meaning your debts would not be discharged until your bankruptcy is finalized.
Our team can review your case to see where you stand. If possible, a bankruptcy lawyer from our firm can help you take steps to eliminate your medical debt.
Filing for Bankruptcy Can Allow You to Discharge Some or All of Your Debts
Many individuals file for bankruptcy due to their medical debt, so you are not alone in this effort. However, when you file for bankruptcy, all of your debts and personal finances are considered, which determines which bankruptcy chapter you are eligible to file under.
Most individuals file for Chapter 7 or Chapter 13 bankruptcy. In short, the US Courts describes the main difference between these two as follows:
Chapter 7 allows individuals to liquidate nonexempt assets to pay credits and discharge all of their debts, including medical debt. Typically your income must be equal to or below the state median income to qualify for this type of bankruptcy.
Chapter 13 allows individuals to restructure their debts and repay some of it to creditors instead of liquidating any assets. You receive a court-approved repayment plan to pay off a portion of your debts while the rest get discharged.
Debts You Can Discharge
As you file for bankruptcy, you will have to categorize all of your debts into one of these three categories:
Secured debt: This includes any debt attached to property, such as a car loan.
Unsecured debt: This includes debts that are not attached to property, such as medical debt.
Priority debt: Certain unsecured debts are given priority by the Bankruptcy Code. These debts include child support, tax debts, and alimony.
If you file for Chapter 7, you may be able to eliminate all of your medical debt. With Chapter 13, you may be able to eliminate most of your medical debt, depending on how much you are able to pay back.
If You Do Not Qualify for Bankruptcy
If you are not eligible to file for Chapter 7 or Chapter 13 bankruptcy, our law firm may suggest other legal options for you to pursue financial relief.
For example, if your medical debt is related to an injury you sustained as a result of someone else's negligence, we may suggest you work with one of our personal injury lawyers. Through a claim or lawsuit, you could pursue compensation to recover the costs of your medical bills instead of having to file for bankruptcy.
A Bankruptcy Lawyer from Our Firm Can Discuss Your Legal Options for Bankruptcy
Our law firm handles bankruptcy cases involving both Chapter 7 and Chapter 13. We offer free case evaluations to interested parties who may have more questions about this process.
Filing for bankruptcy can be a complex process with high risks if you are unsure about how to navigate this system. Should your case get dismissed, you may have to wait 180 days or more before you are eligible to file again. When you hire a lawyer from our team, we can review your paperwork and guide you through this process so that you can receive financial relief.
We Examine and Prepare Paperwork Carefully
If you are unsure about what kind of paperwork is necessary for your case, leave that to us. We handle these cases regularly, so we can provide you the proper paperwork for your case and even fill it out for you so that it is accurate.
The U.S. Courts provide multiple bankruptcy forms. Our team will review your case to determine which schedules and other forms are necessary.
We Can Represent You in Meetings and Hearings
During the bankruptcy process, you may have to attend a 341 meeting with creditors or court hearings about your case. One of our bankruptcy lawyers can represent you during these appearances and present your case.
This can also help you emphasize your interests behind filing for bankruptcy (i.e., relieving yourself of medical debt) and ensure your priorities are heard.
Personal Injury Lawyer Near Me 828.286.3866
Get More Information in a Free Consultation with Farmer & Morris Law, PLLC
If you are struggling to meet the demands of your medical debt, you may be able to eliminate your medical bills by filing for bankruptcy. You can get a free case evaluation by one of our team members at Farmer & Morris Law, PLLC. Let us help determine which bankruptcy chapter you should file under and explain your legal options.
Call (828) 286-3866 today to start working with a bankruptcy lawyer from our firm.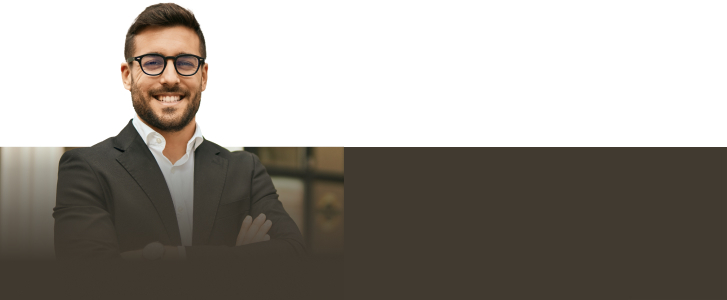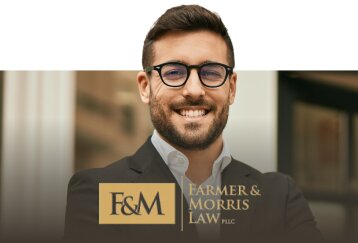 Contact our team today so we can fight to help you get the compensation you deserve.

Contact Our Firm Today »