If you or someone you love has been injured in an accident, you may be eligible to collect a monetary settlement from the responsible party (or parties).
In North Carolina, accident victims can pursue the cost of both economic and noneconomic damages from those who caused their injuries. Farmer & Morris Law, PLLC helps claimants hold those negligent parties accountable and collect fair compensation.
At Farmer & Morris Law, PLLC, our Asheville personal injury lawyers want to make sure you get compensated for your personal injury, no matter how you got hurt or who was responsible. Our goal is to advocate for your legal rights by recovering the cost of your incurred expenses either through an insurance settlement or court award. Additionally, we work on a contingency fee basis, meaning that if we cannot get you compensation, you do not owe us our attorney's fees.
To receive a free personal injury case evaluation from a member of our team, call Farmer & Morris Law, PLLC at (828) 286-3866.
Our Personal Injury Practice Areas in Asheville
Farmer & Morris Law, PLLC helps clients take action against liable parties in a number of personal injury situations. We understand that after being injured, you likely have a lot of different things on your mind. You may be missing time from work or be unable to partake in activities you once enjoyed. We want to be part of your legal support system as you begin the process of rebuilding your life.
We help claimants who have been injured in:
If you were injured in an auto accident, we can gather evidence showing that the other driver's negligence caused or contributed to the collision. We can negotiate for a fair settlement that covers your damages. If an insurance settlement does not provide the compensation you need, we can file a lawsuit and take your case to court.
A truck accident may have several liable parties, including the truck driver, the trucking company, the truck manufacturer, and others. We will investigate your accident and gather evidence to assign liability.
Every motorist has a duty of care to watch out for motorcycles. Yet, too many motorists disregard this obligation, resulting in more than 3,500 crashes in 2018, according to the North Carolina Division of Motor Vehicles (DMV). We will hold the negligent driver liable and fight to get compensation from them.
Uber and Lyft Accidents
Uber and Lyft have exploded in popularity in the Asheville area, but their drivers are not immune to accidents. Both liability and the insurance situation can be complex in a rideshare accident. We help you navigate the process of filing a claim and collecting compensation for your collision-related expenses.
Slip and Fall Accidents
If you slipped and fell on someone else's property, an Asheville personal injury lawyer can hold the owner of the premises financially responsible.
Medical Malpractice
If you or someone you love was injured while receiving medical care, you may have a valid medical malpractice claim against a number of parties, including the doctor, a member of the doctor's staff, or the facility where you sought care.
Defective Products
Sometimes dangerous or defective products get released into the marketplace without proper testing. If you were injured by a consumer good, liability will rest on how the product's defect resulted in your injuries.
Work Injuries
If your injury occurred on the job, you may be eligible to file both a worker's compensation claim with your employer and a private lawsuit against another responsible party.
Our team wants to get started pursuing your legal interests today. To begin a free case review, call Farmer & Morris Law, PLLC today at (828) 286-3866.
Possible Compensation for a Personal Injury in Asheville
Farmer & Morris Law, PLLC strives to have the cost of your economic and noneconomic damages covered by the party responsible for your losses.
If your case is successful, you may be able to recover the cost of:
Medical Bills
We help you pursue the responsible party (or parties) for both your current and expected medical expenses. We can consult with a third-party medical professional to gain insight into what bills you have incurred and what bills you can expect in the future.
Lost Wages
Your injuries may have caused you to miss time from work. We can examine your pay stubs to determine how much income you have lost and then factor that amount into your claim.
Reduced Earning Capacity
Your injuries may have prevented you from returning to your preferred place of employment or from continuing to work in your current field. Your Asheville personal injury lawyer can pursue the cost of these losses from the liable party.
Pain and Suffering
You can pursue noneconomic damages for items that do not have a verifiable value. This could include pain and suffering, disfigurement, disability, and impaired quality of life.
You may be able to recover the cost of items that we have not listed here.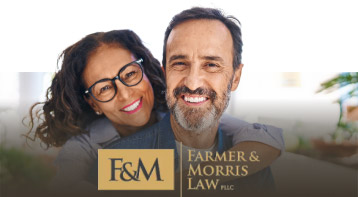 Our goal is excellence in legal representation, in every case, with every client and at every stage.

Contact Our Firm Today »
North Carolina's Personal Injury Statute of Limitations
You have three years under G.S. §1-52 to file a lawsuit against the party responsible for your losses. If the statute expires before you file a lawsuit, you may lose the right to compensation. Certain extenuating circumstances could grant you additional time to act. A personal injury attorney from Farmer & Morris Law, PLLC can explain how the state's statute of limitations applies to your case.
Call Today for a Free Asheville Personal Injury Case Evaluation
The Asheville personal injury lawyers at Farmer & Morris Law, PLLC want to help you recover fair compensation for your accident-related expenses. During your free case evaluation, we want to hear your story and, from there, determine a course of action that suits your situation. To speak with a member of our team, call us today at (828) 286-3866.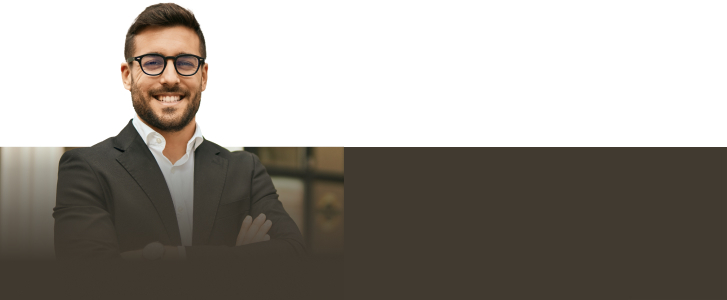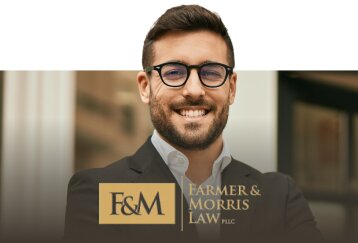 Contact our team today so we can fight to help you get the compensation you deserve.

Contact Our Firm Today »