A car wreck is a violent, traumatic event that can leave you with serious injuries and psychological trauma. In its immediate aftermath, you may not be able to deal with the at-fault driver's insurance company and all the steps involved in getting financial compensation. If our Tryon personal injury lawyer represents you, we can handle all the legal aspects of your case while you focus on getting better.
At Farmer & Morris Law, PLLC, our familiarity with personal injury law means we know how to handle your car wreck case from start to finish. Our Tryon car accident lawyer will review your case at no cost to you, listening to your version of events with kindness and compassion. Our goal is to help you recoup the cost of your medical bills and lost wages and recover pain and suffering and more.
Compensation for Car Wreck Victims in Tryon, North Carolina
Our car wreck attorney will assess the economic and non-economic damages you incurred because of the accident. This can include:
The costs of all medical treatments

The time you miss at work while recovering

The costs of repairing or replacing your car

Your pain and suffering and inconvenience

Your mental and emotional distress

The diminished quality of your life
We will determine the value of these damages and document them with bills, receipts, and estimates.
Wrongful Death Compensation After a Fatal Tryon DUI Accident
Nothing can make up for the unexpected loss of a loved one. Financial compensation, though, can help your family recover the costs you incur and the loss of your loved one's contributions to your family.
Our car wreck attorney will request recovery of the costs of making your loved one's final arrangements from the at-fault driver. You can also recover compensation for your loss of their monetary and domestic support and loss of consortium and society. We will create a detailed list of wrongful death damages and explain who can recover these damages, according to North Carolina law.
Do Not Wait to File Your Tryon, North Carolina DUI Wreck Lawsuit
In North Carolina, the personal injury statute of limitations is generally 3 years from the date of the accident, per G.S. § 1-52. The same statute gives you up to 2 years to meet the wrongful death statute of limitations.
At Farmer & Morris Law, PLLC, our DUI accident lawyer serving Tryon will examine the details of your case, including the date and time the wreck occurred. If a minor was involved, we will also explore this and any other factors that might alter the filing deadline. We take this step because missing the filing deadline could prevent you from holding the at-fault driver accountable for their actions.
The Sooner Our DUI Wreck Lawyer Starts Investigating, the Better
In addition to complying with the state's filing deadline, getting our law firm involved in your case right from the start means we can:
Investigate the wreck scene, if possible

Speak to witnesses while their recollections are vivid

Preserve evidence that might be lost or contaminated later

Canvass the wreck scene for photos and video
We also collect evidence like your car wreck report that describes the wreck scene and the wreck's aftermath. Additional supportive evidence can include your medical records which document your injuries and their cause.
We will collect this evidence for you and present it to the insurance company on your behalf along with a demand letter describing your compensation request.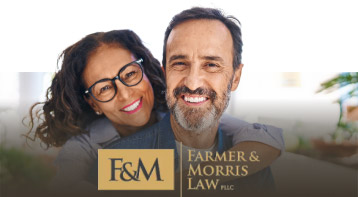 Our goal is excellence in legal representation, in every case, with every client and at every stage.

Contact Our Firm Today »
Our DUI Accident Attorney Serving Tryon Is on Your Side
To strengthen and support your case, our team will take all of the following steps on your behalf:
Contact the at-fault driver's insurance company

Build the strongest possible evidence collection

Steer your case toward a settlement versus a trial
We know how hard it can be to wait for news and updates about your car wreck case, so we provide a 24/7 helpline so you can get answers to your questions at any time. Our goal is excellence in legal representation, in every case, with every client, and at every stage.
Our DUI Wreck Lawyers Serving Tryon Have a No Win No Fee Guarantee
Concern about the cost of obtaining legal representation should not force anyone to deal with the aftermath of a car accident on their own. When our law firm accepts your case, we will do so on a contingency fee basis. Our guarantee means you only compensate us if we recover compensation for you and owe us nothing if your case does not result in a financial award.
Testimonials From Previous Farmer & Morris Law, PLLC Personal Injury Clients
We are committed to meeting the individual needs of every injured client who turns to our law firm for support. Previous clients leave reviews like these on our testimonials page:
Helped my boyfriend with a personal injury case and got him a great lump sum! Also kept us updated throughout the entire process! If you're looking for friendly, informative lawyers I highly recommend Farmer & Morris!

– Carla Coleman

I cannot express how much we love Farmer & Morris Law. They treat you like you matter and always make sure you understand what is going on. We worked with them … on a difficult case and the outcome was very favorable … This law firm is the best!

– Jerrica Ford
Your case is a priority for our team, so we offer the attentive, responsive support and attention to detail you deserve.
Call for a Free Review of Your Tryon DUI Wreck Case
If you or a loved one was injured in a car wreck, the at-fault driver can be compelled to compensate you for your resulting expenses and losses. Find out how hard our Tryon DUI lawyer will go to bat for you by contacting our case review team at Farmer & Morris Law, PLLC today.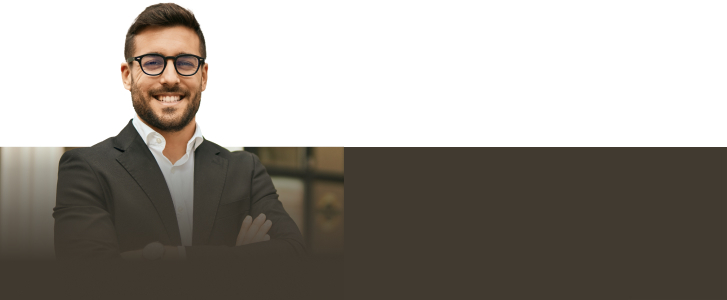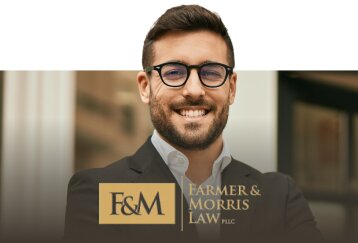 Contact our team today so we can fight to help you get the compensation you deserve.

Contact Our Firm Today »